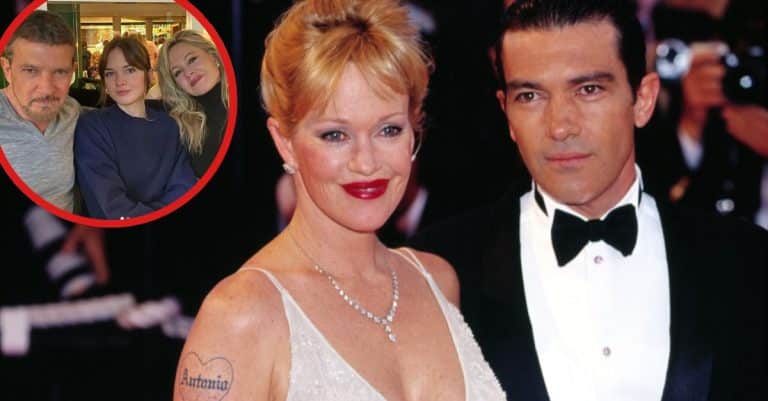 Actors Antonio Banderas and Melanie Griffith called each other husband and wife for 18 years. The two married in 1996 but ultimately split in 2015. Since then, they've been cordially distant but they were recently seen together in a new photo that also features their daughter Stella.
Born in '96, Stella del Carmen Banderas is Griffith's only child with Banderas as well as his only daughter. Just three years after her birth, Stella appeared beside Griffith in Crazy in Alabama, which also served as her father's directorial debut. Catch up with the famous family here.
Melanie Griffith shares a photo with her daughter Stella as she reunites with Antonio Banderas
View this post on Instagram
Earlier this week, Griffith took to Instagram to share photos of herself and Banderas, each parent situated on either side of daughter Stella. While Stella wears a soft smile, her parents alternate between serious and smiling in each picture, everyone dressed comfortably for the cooler weather.
"Surrounding our Stella with love," Griffith captioned the post, also tagging each family member's Instagram page. Stella's username, @stellabanderasgriffith, still references her mother's name, even though in 2021 Stella moved to drop "Griffith" from her full name to shorten it; her full name is Stella del Carmen Banderas Griffith.
Family then and family now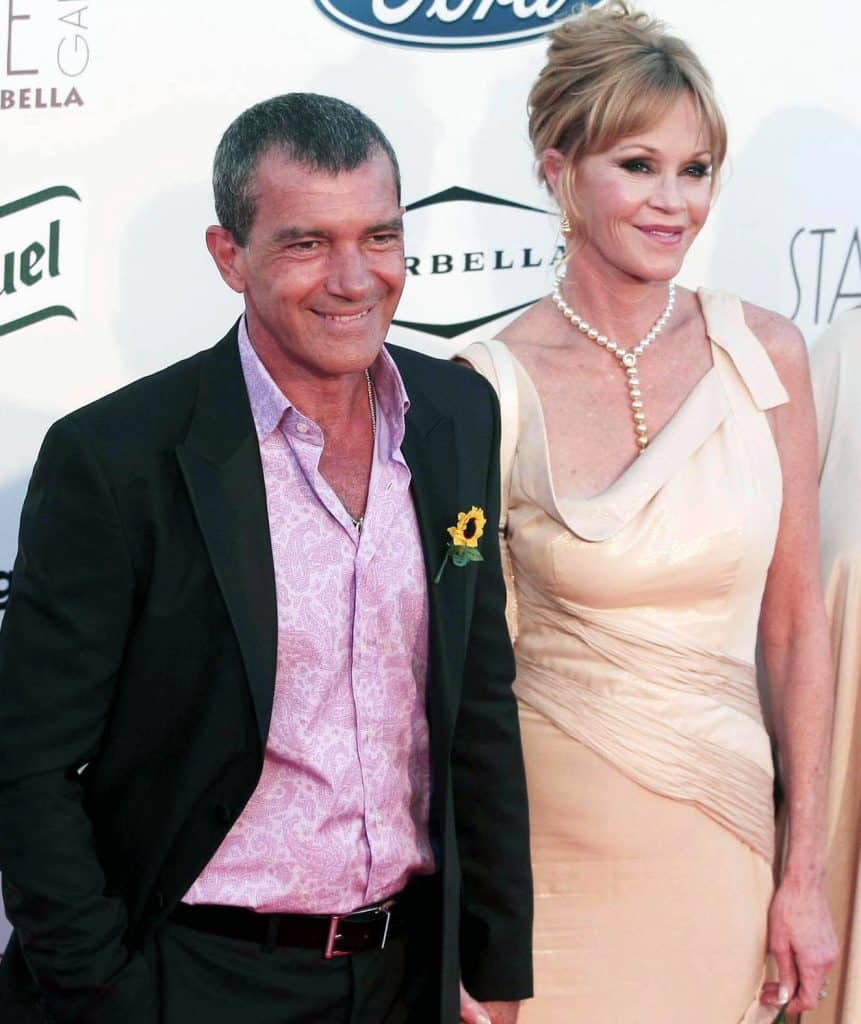 Both Banderas and Griffith pursued other relationships before and after they tied the knot and split. Banderas had been with Ana Leza from the late '80s to the late '90s. He went on to shoot Too Much and there he met Griffith. As for Griffith, she had been with Don Johnson on and off from the '70s right until her marriage to Banderas. Interspersed in there was a marriage to Steven Bauer.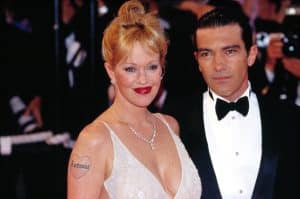 As the daughter of Tippi Hedren and Peter Griffith, the Something Wild star comes from and has built quite the family of industry royalty. Her first child, who she had with Bauer, is Alexander Griffith Bauer. With Johnson, she is also the mother of Fifth Shades star Dakota Johnson. While Griffith is enjoying the single life, Banderas is going out with Nicole Kimpel, who joined him at the 2023 Oscars last weekend.