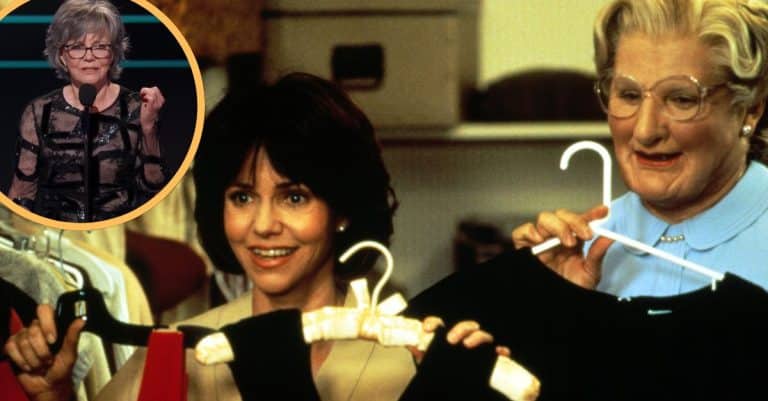 For almost three decades now, the Screen Actors Guild Awards have recognized exceptional performances in film and primetime television. On Sunday, February 26, Sally Field attended the festivities at the Fairmont Century Plaza but her thoughts were on Robin Williams.
Field, 76, co-starred with Williams in 1993's Mrs. Doubtfire. Field was the mother of three, Miranda, separated from her husband Daniel, played by Williams, who also took up the alias of Mrs. Doubtfire, an unorthodox nanny who helps heal the family. Williams in 2014 at the age of 63 and his passing is one that still weighs heavily on Field's mind. So much so that she discussed it at Sunday's ceremony.
Sally Field wishes Robin Williams was still here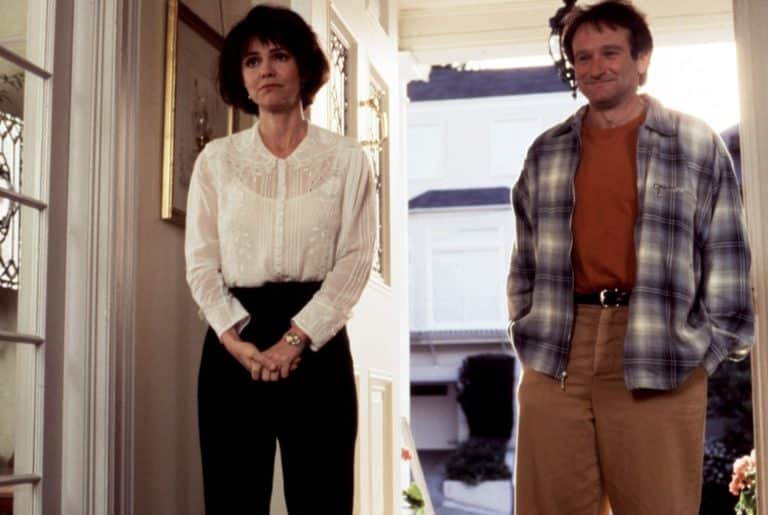 Loss is never easy and it comes with intense mourning and regret. But for Field, she feels a particular sense of injustice thinking about how Williams is not alive to bask in this historic celebration, knowing the SAG Awards are one of the biggest events in the film industry since '95, alongside the Oscars and Golden Globes. "What you think about immediately is Robin," she said ahead of the festivities. "There isn't a moment of it that's not filled with my love and joy at being in his presence."
Field said that she and her colleagues "all miss him," adding, "He should be growing old like me, for God's sakes. I hate it that he isn't here." Field sums up Williams by saying, "Robin was Robin. He was everything he seemed to be: a generous, loving, sweet, geniusly talented man."
Sally Field takes home a SAG Life Achievement Award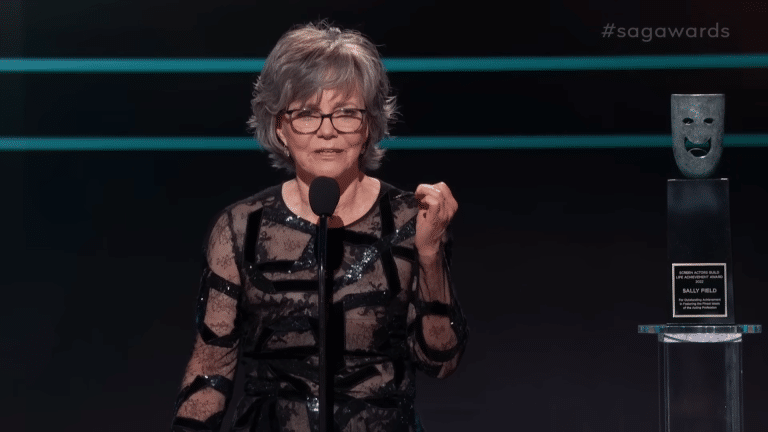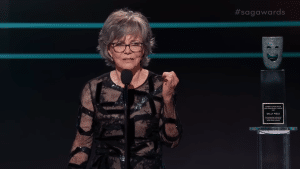 The Screen Actors Guild Life Achievement Award honors "outstanding achievement in fostering the finest ideals of the acting profession" and actually predates the inaugural SAG Awards ceremony by over three decades. This year, this symbol of total cinematic triumph at the SAG Awards went to Sally Field. Andrew Garfield, known for playing Spider-Man, presented the award to Field, who played his Aunt May in 2012 and 2014.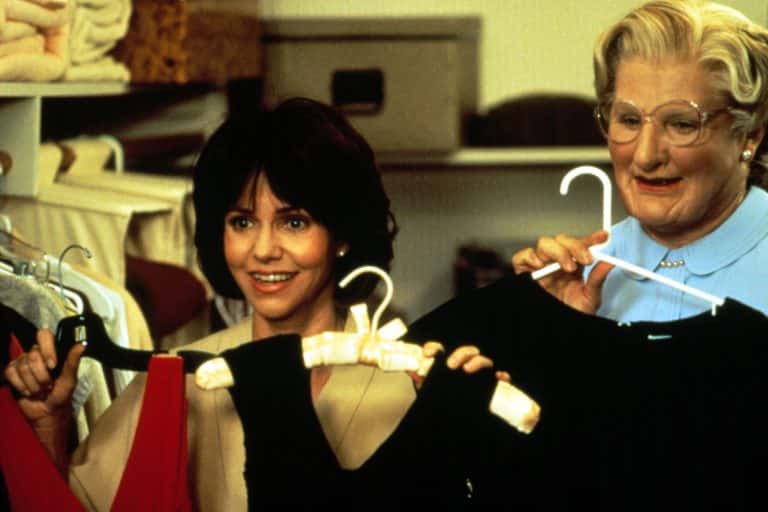 Even faced with this historic and career-defining win, Field admitted she "never knew what I would say or do" while in the early stages of learning her craft. But she has also concluded, "Easy is overrated. "I've flown on wires and surfed in the ocean, rode on horses on wagon trains and fast cars. I've had multiple personalities, worked at a textile mill, picked cotton … I've been Mrs. Doubtfire's employer, Forrest Gump's mother, Lincoln's wife and Spider-Man's aunt. "I've done scenes wearing 50 lbs. of period dresses, been fully clothed, semi-clothed and totally naked."
In spite – and maybe partly because – of all this. Field says, "There is not a day that I don't feel quietly thrilled to call myself an actor. Thank you, thank you, thank you for this great honor, from you, the people I most wanted respect from in my life. Actors."