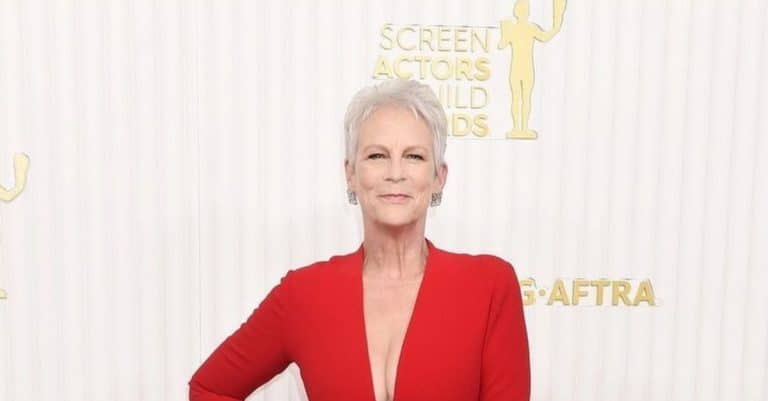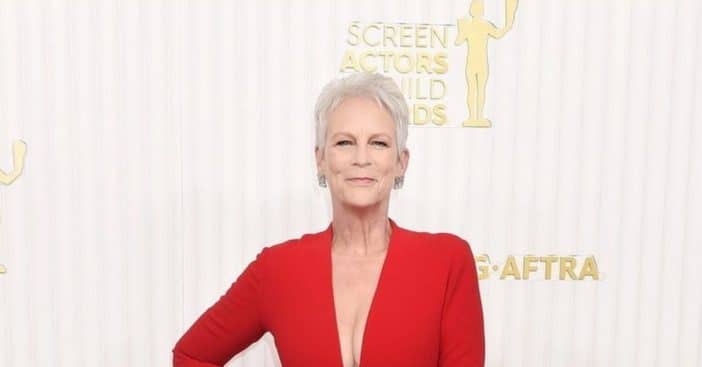 Jamie Lee Curtis is an actress, producer, and author who also doubles as the daughter of Tony Curtis and Janet Leigh. She was born to both stars in 1958, and she grew up with an almost natural interest in acting. Curtis studied theatre and dance at the University of the Pacific in Stockton, California. By 1977, she starred in her debut movie, Halloween, where she played the main character, Laurie Strode.
Since Halloween, Curtis carved a name for herself in the horror genre, earning the title of a scream queen and getting even more famous. It has been almost five decades since the 65-year-old star has been gracing the screens, and amongst many awards and recognitions, she recently earned another— a Screen Actors Guild Award.
Curtis' birth to actor parents influenced her
At the SAG award ceremony on Sunday, Curtis was awarded for best cast in a motion picture for her role in Everything Everywhere All At Once. The actress wore a long-sleeved red Romona Keveza gown with a plunging neckline at the event, which took place in Los Angeles. For her award speech, Curtis drew attention to the term "nepo baby" and people's impressions of the status.
"I'm wearing the wedding ring that my father gave my mother. They hated each other, by the way," Curtis started, speaking to the audience at the Fairmont Century Plaza. "… and they had nothing, and they became these monstrous stars in this industry they loved so much. My parents were actors."
Curtis has been surrounded by actors, and Hollywood glam all her life, and her husband, Christopher Guest is also one, who starred in movies like Mascots, A Few Good Men, amongst others. "I married an actor. I love actors. I love acting. I love the job we get to do. I love being a part of a crew. I love being a part of a cast," she continued.
What's so bad about being a 'nepo baby'?
In a previous post on Instagram, Curtis slammed the use of the term nepo baby— meaning someone who has access to special privileges without having to "work so hard" as a result of being born into influence— as a condescending remark. She debunked the narrative that it was a term "just designed to try to diminish and denigrate and hurt" in the Instagram post, where she called herself "an OG nepo baby."
At the SAG awards, she mentioned the nepo baby issue once more, saying, "I know you look at me and go, 'Nepo baby, that's why she's there,' and, I get it, but, the truth of the matter is: I'm 64 years old, and this is just amazing."
1977's Halloween producer, Debra Hill admitted to casting Curtis because of her mother, Janet. Debra thought Curtis being in the movie would drive good publicity. Curtis reprised her role from Halloween many times and took more starring roles in productions like True Lies, Freaky Friday, and Scream Queens.
"On behalf of my crew of weirdos, we appreciate your love and support," Curtis added, on receiving her SAG award.