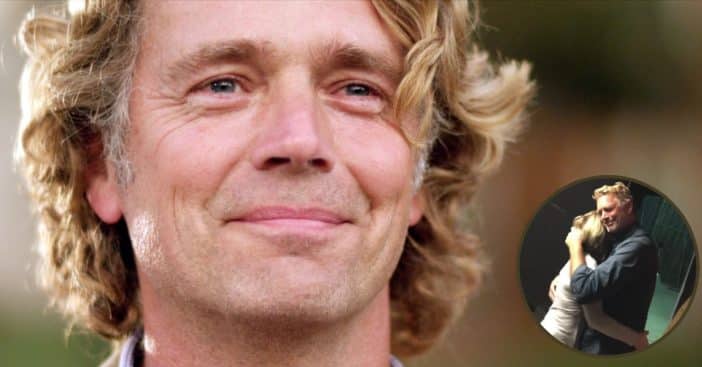 John Schneider has honored his late wife by posting a beautiful video of them dancing together, captioning the video, "A beautiful moment caught." Schneider's late wife, Alicia Allain, recently died at the age of 53 after a battle with cancer. She was originally diagnosed with stage 4 HER2 negative cancer in 2020. The two were married in 2019.
Since his wife's passing, he's been sharing cherished moments of the duo together, including this video. He previously posted a photo of him kissing his wife, captioning that photo, "For me, this is what love looks like."
John Schneider honors late wife in dancing video
Schneider also displayed a photo of their hands touching, displaying their wedding bands. He continued to reminisce on their time together, showing a photo of them together during the holidays recently. "This is a time of unimaginable sorrow for me. Grief is much too small a word. I've heard [it] said that 'with great love comes great sorrow.' I had no idea what that meant until now," he heartbreakingly writes.
Schneider continues, "Alicia was the fuel that ran my biggest dreams. The inspiration behind every creative thought. The very fabric of my soul. The glue that held me together. I miss her more than any words could possibly describe."
He originally made the announcement of his wife's passing, writing, "My beautiful Smile is pain free, living in her new body alongside Jesus."
The obituary from the Wilbert Funeral Home in Plaquemine, Louisiana reads: "From Brusly to Hollywood and back, Alicia was a force that inspired others, she was kind and generous to all she met. She always put herself last. She was very protective of her parents. She was mama bear that protected all her cubs. She was a fighter until the end. Alicia will be missed mighty."