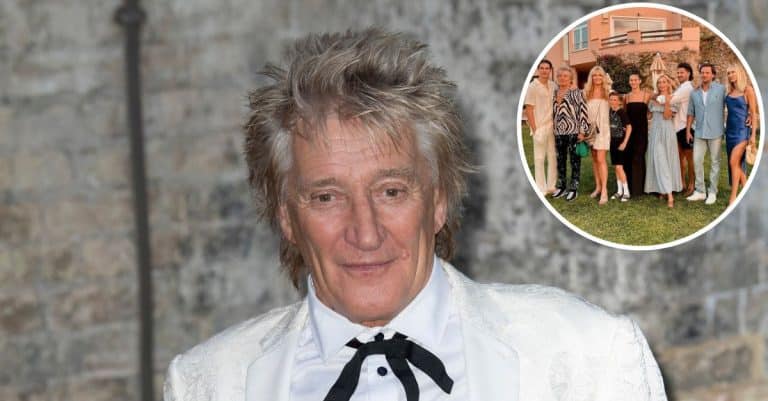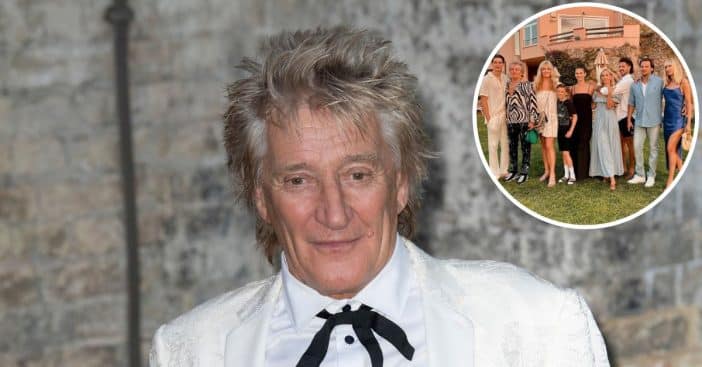 Rod Stewart became a dad at the very young age of 18. The Grammy award-winning singer welcomed his first child, Sarah, with his ex, Sussana Boffey. He had five other children with three other women, before an additional two with his current wife, Penny Lancaster.
After having Sarah, Rod had his second, Kimberly, in 1979 with his first wife, Alana Stewart. They welcomed his first son Sean, the following year and divorced in 1984. Rod had his fourth child, Ruby, with model Kelly Emberg and then two others— Renee and Liam from his marriage to Rachel Hunter. His current marriage to English model Penny Lancaster produced his last two children, Alastair and Aiden. Rod's big family also includes a grandchild from his daughter, Kimberly, and one on the way from Ruby, as announced recently.
Rod Encouraged Ruby's Music Career
Rod welcomed Ruby in 1987 with his ex-girlfriend Kelly. Like her dad, Rod's fourth child, Ruby, chose the music path. She started a band with Alyssa Bonagura called The Sisterhood— thanks to Rod, who encouraged them to perform as a duo. "He gave us the idea to form. We were on a plane together, as I had just performed with my dad in Vegas and we were on the way back and playing some Joni Mitchell songs and playing some harmonies and my dad said, 'you two should start a band, your voices are good together,'" Ruby said to AAP Magazine in 2016.
Ruby recently announced that she is pregnant with her first child and expecting in April. Of course, Rod was in the comments to congratulate his daughter and her partner, Jake Kalick. "So happy for the two of you," Rod wrote.
Rod Gave Up His First Child, Sarah, For Adoption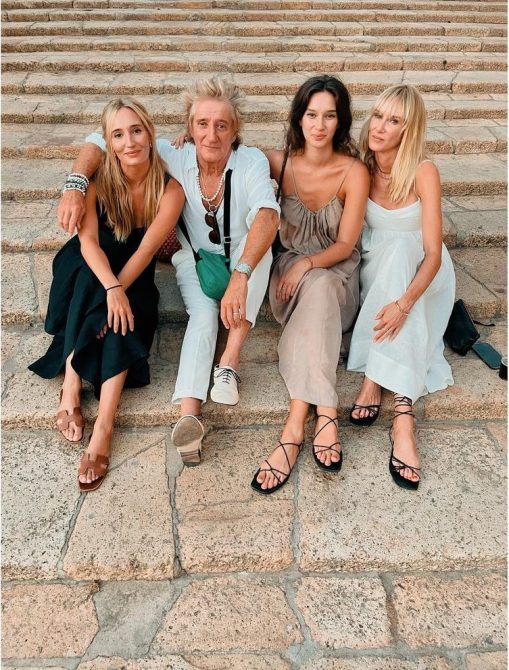 The "Maggie Mayhem" singer gave his first child, Sarah, up for adoption. Fortunately, she learned of his identity when she was 18, and they finally reconnected in the mid-2000s following the death of Sarah's adoptive mother, Evelyn.
Sarah dealt with drug addiction and alcohol for most of her thirties, especially after the death of her adoptive mother. The father and daughter have now reunited into a loving relationship, and Rod was there for her while she dealt with drugs and alcohol.
He Tries To Give Each Child Attention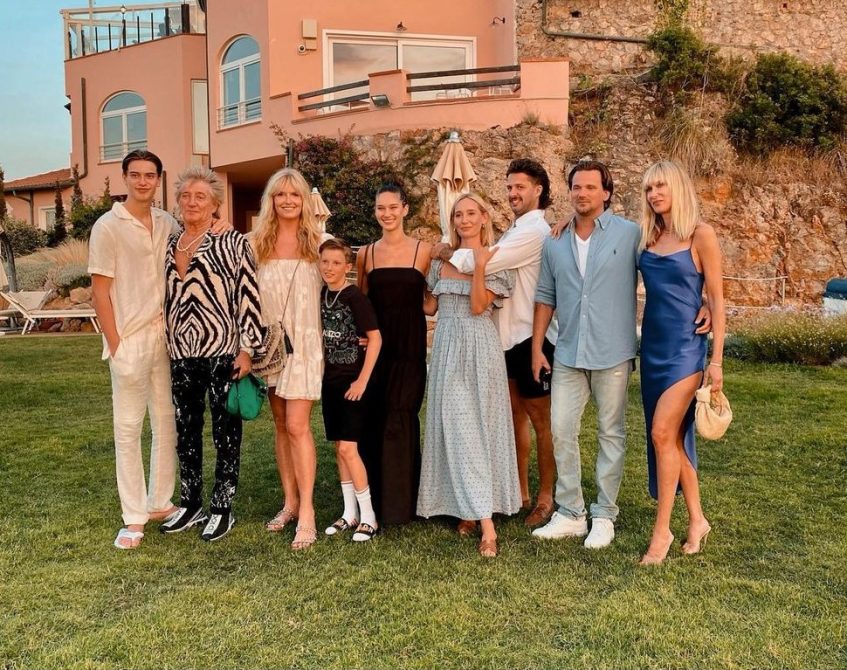 Due to the different ages of his children, it is quite challenging to keep up with their varying dynamics. However, Rod seems to do a good job at it. "I have to be several different fathers because of the different age groups of my kids," he told People in 2021. "You really have to treat all of them as individuals with individual problems."
Speaking of connecting with each child on their level, Rod revealed how the "sex talk" with Alastair went when the boy was 15. "… I just told him what he should and shouldn't do, but he's on top of it. He was like, 'Dad, I've got the internet. I know everything.'"