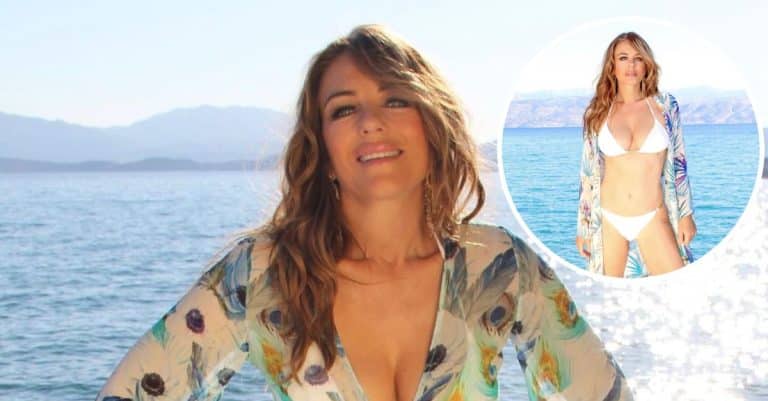 British actress, Elizabeth Hurley, who's in her late 50s, remains gorgeous as ever and is not holding back on reminding her social media followers so. Hurley, who is also a model, is well known for her role as Vanessa Kensington in the 1997 movie, Austin Powers: International Man of Mystery.
She has modeled for various brands, including Estée Lauder, which represented her debut gig as a 29-year-old. Hurley also owns her own beachwear line, Elizabeth Hurley Beach, which she launched in 2005. She flaunts her eclectic pieces from time to time on her website and social media.
Hurley's beachwear line
Hurley told Closer Weekly in 2017 that her mom motivated her to launch the beachwear brand. After having her son, Damian, with Steve Bing, who died in 2020, Hurley decided to take a break from Hollywood to focus on something else professionally.
"I decided to venture into beachwear not only because I've always been obsessed with vacation clothes, but also because it's an area where women, regardless of shape or size, can either look amazing or really get it wrong," Hurley wrote on the company's site. "I wanted to develop resort collections, which make women feel fabulous at any age."
Valentine's Day
The Royals actress posed nude with a pillow in her latest Instagram post to celebrate Valentine's Day.
"Happy Valentine's Day," Hurley wrote in the caption.
Wondrous new robe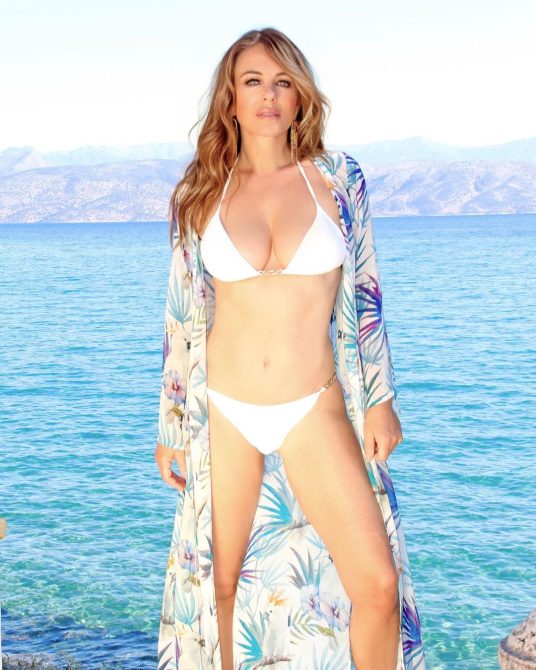 A few days earlier, Hurley modeled her swimwear on her Instagram page. The Bedazzled star posed in a white two-piece, with what she called "The Parrot Robe" in her caption, encouraging followers to purchase it on her website.
Ringing in the New Year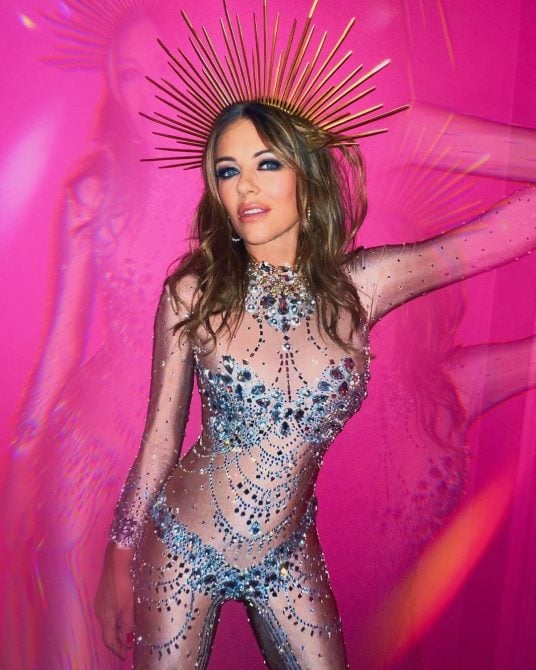 Hurley posted a photo while captioning her experience last year. "A bittersweet goodbye to 2022, a year of both extremely happy and deeply sad memories. Here's to 2023 and hoping everyone's dreams come true ❤️❤️"
On Vacation
The 57-year-old showed off a leopard print dress from her brand's collection while on a boat, on vacation.
"At last!! We have my favorite silk leopard slip dress in stock — it folds into nothing in your suitcase and I live in it on vacation…" Hurley's caption read.
'The Royals' on Netflix
Hurley announced the release of the Netflix series, The Royals on her Instagram page, wearing a white see-through night dress, and briefs. "… such happy memories of making such a fun, silly show about a fictitious British Royal family," she wrote.