Time passes on its own accord, dragging along at a snail's pace one moment and whirring by the next. Just shy of three decades ago, Demi Moore welcomed daughter Tallulah Willis into the world. Then, this Friday, Moore celebrated Tallulah turning 29!
Tallulah is Moore's youngest child with ex-husband Bruce Willis. Tallulah, born in 1994, has older sisters Rumer (1988) and Scout (1991). Moore shared a celebratory post, complete with video, reminding everyone she still considers Tallulah the "baby" of the family. Check out the adorable tribute below!
Demi Moore wishes a happy 29th birthday to "baby" Tallulah
View this post on Instagram
On Thursday, Moore, 60, took to Instagram to give a big birthday shoutout to Tallulah Willis. It took the form of a throwback video from another birthday celebration. "Recap of miss @buuski's birthday celebration last week," Moore explained in the caption. "You are so loved and I am so proud of you! Happiest birthday week to my baby."
In the video, Tallulah is all laughs as she's presented with a big, bright box of colorful cupcakes, crowned by two glowing candles. Her human relatives and fluffy loved ones serenade her with a "Happy Birthday" song before Tallulah is given a second whole box of cupcakes, which succeed in doubling her laughter.
Catching up with Tallulah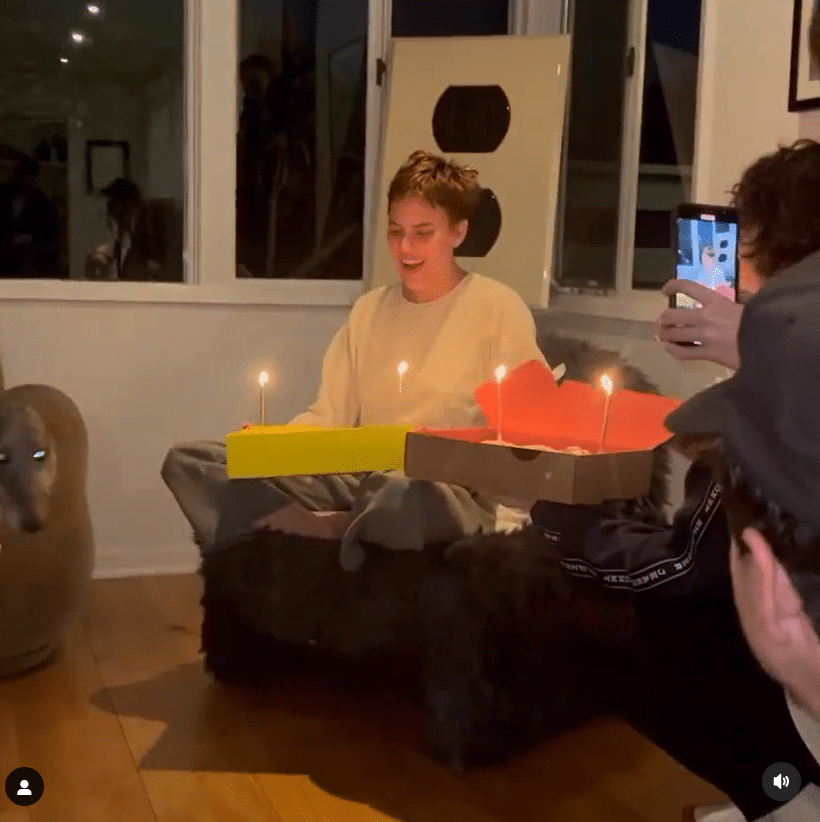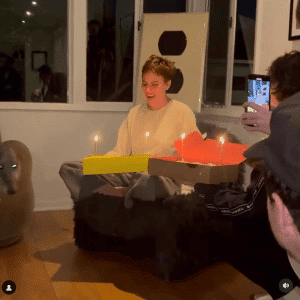 Tallulah has followed a similar path to her parents, pursuing a career as an actor and visual artist. Originally, she was a child actor who could be seen in her parents' movies. But don't expect to see her in Willis's Detective Knight films, because these days she has carved her own path, especially as an artist. Some of her film roles include The Scarlet Letter, The Whole Ten Yards, and Bandits.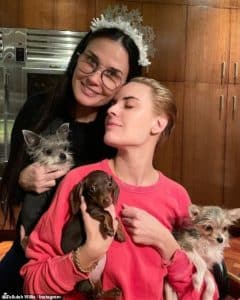 TheFamousPeople notes that a lot of her creative expression is channeled through her battles with body dysmorphia. Faced with comparisons between her parents and that of her dad, Tallulah admitted that "I resented the resemblance as I believed wholly my 'masculine' face was the sole reason for my unlovability." However, through time and introspection, Tallulah concluded that "I was/am inherently valuable and worthy, at any life stage, at any size."
Wishing her continued success, emotional peace, and a very happy 29th birthday!