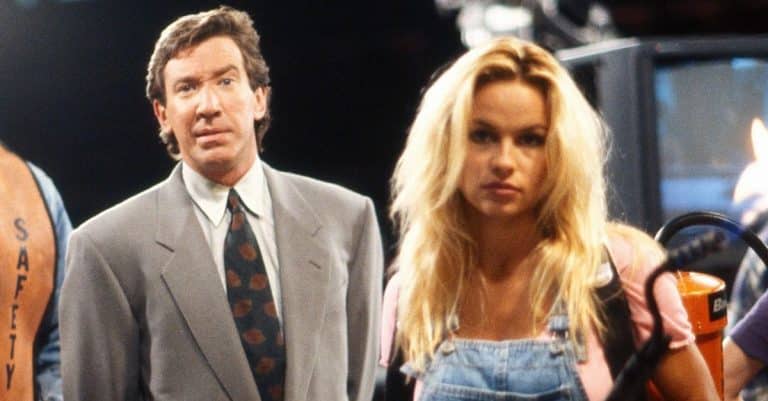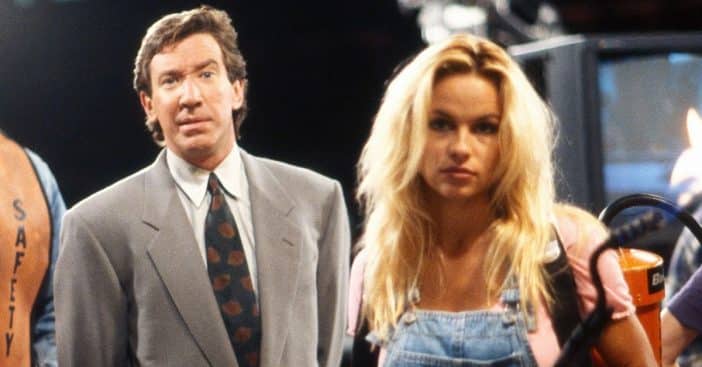 In her new memoir, Pamela Anderson opens up about an incident during her first day working on the set of Home Improvement. She appeared alongside Tim Allen in the '90s sitcom until she got the role in Baywatch. Pamela claimed that Tim opened his robe and flashed her backstage.
He joked that it was only fair that she saw him since he's seen her. She did not share where Tim had seen her nude, but Pamela had posed for Playboy, and her sex tape with her ex-husband Tommy Lee was stolen and released to the public.
Pamela Anderson says that Tim Allen had to deny her accusations
When the story broke, Tim denied the allegations and said, "No, it never happened. I would never do such a thing." However, Pamela fought back about her credibility and said, "You can't make that stuff up. He has to deny it because look at the times we're in. If he said, 'Oh yeah, I did that…' he'd be…"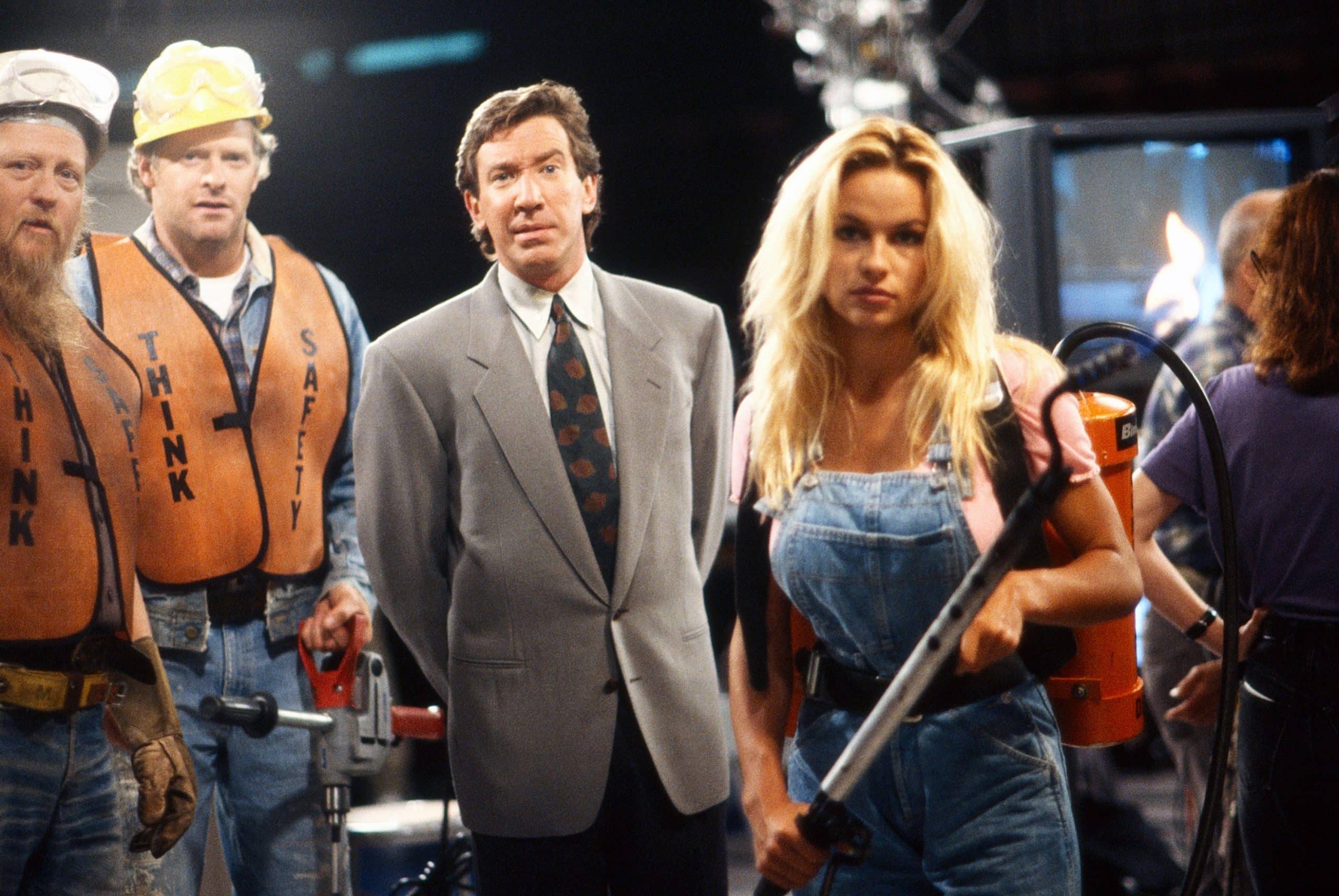 She referred to the #MeToo movement and said that he had to deny the allegations or he would be in big trouble with fans. She added that she couldn't make up the story. Pamela was just 23 years old at the time.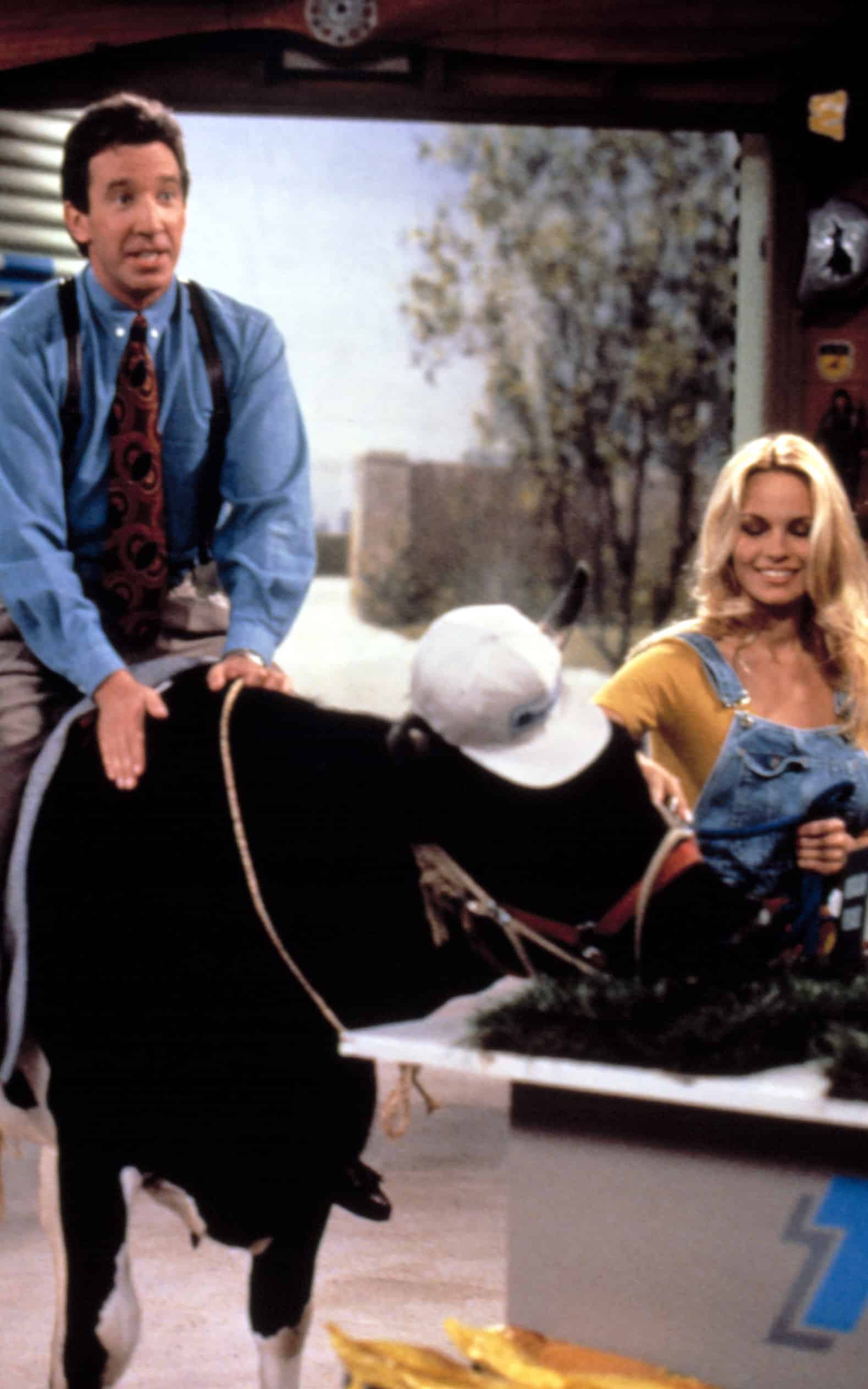 Tim added that Pamela "had a weird memory" of their time working together in the '90s sitcom. Who do you believe?