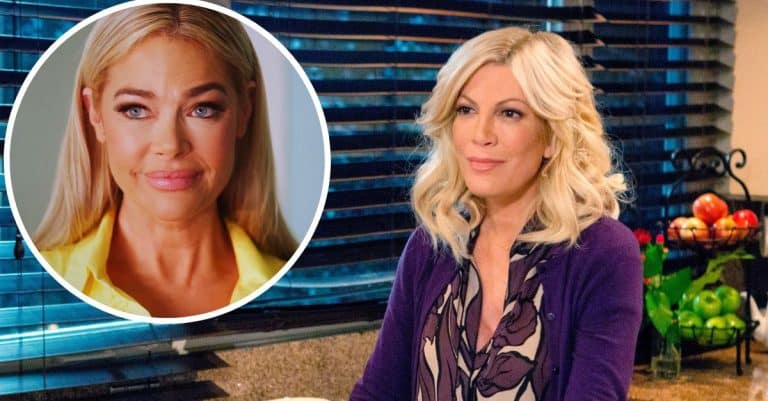 Tori Spelling got sucked into OnlyFans content. She admitted that she joined the website under a fake name to check out her friend Denise Richards' account. She was so intrigued that she ended up spending $400 in two days looking exclusively at Denise's content.
Tori explained, "I was just kind of fascinated by the whole OnlyFans thing and — I'm not going to lie — I was like, 'Let me check it out. What does it entail?'" She realized that you could only see most of the content by subscribing so she made a fake name.
Tori Spelling couldn't get enough of Denise Richards' OnlyFans content
She continued, "It's riveting because they're like, 'Hey we might show you this in the shower.' And I just wanted to see, it's my friend and I'm like, 'Hey, how far is she going?'" She also said she tipped Denise to get content faster but didn't tell her longtime friend it was actually her! Tori revealed that Denise "looks great."
Denise joined OnlyFans last summer after her 18-year-old daughter Sami Sheen started her own page. She wanted to show support for her daughter and ended up enjoying making content on the website.
At the time, Denise said, "I had heard of OnlyFans but I wasn't educated on what OnlyFans was and once I started to learn about it, I really think that the creators of the site really took the best of every platform of social media and put it into one site."