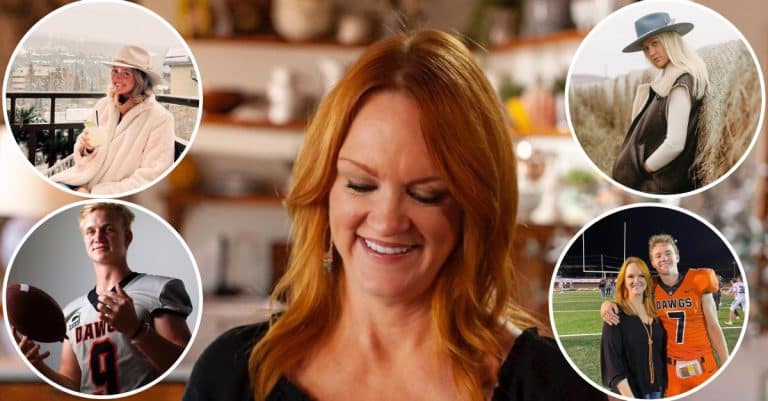 Ree Drummond is the star cook on Food Network's show— The Pioneer Woman. Her five children are not strangers to dedicated fans of the show or Ree's website, as she features and mention them often. The culinary author had her first child in 1997 with her husband, Ladd Drummond.
The couple welcomed another daughter in 1999 and added sons Bryce and Todd in 2002 and 2004, respectively. In 2018, the couple took in a foster son, Jamar, who Ree described as "an inextricable part" of her "wacky family," in a publication for The Pioneer Woman in 2020.
Here's what to know about the Drummond kids:
Alex Drummond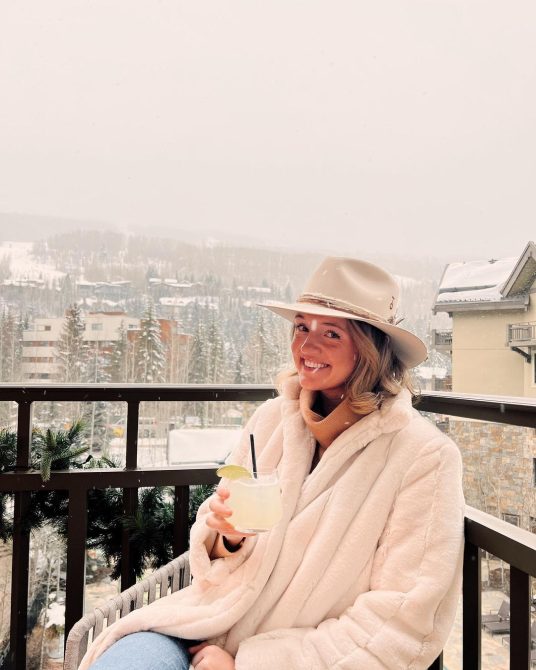 A year after their marriage in 1996, Ree and Ladd Drummond welcomed their first child. Alex watched her mother become a celebrity— being a nine-year-old when Ree started blogging and a teenager when she started her reality series. She shared her experience with her mother in an interview with People in March 2022.
"Sometimes I'm just with her and forget she's even famous because she's such a normal mom— so weird, and goofy, and down to earth," Alex said. "To me, she is the same mom that she was before all of this craziness started."
Alex grew up on the family ranch in Pawhuska, Oklahoma, and was homeschooled for her early studies. She eventually got into Texas A&M university in 2015, where she joined the Tri Delta sorority. The 25-year-old graduated college in 2019, and her proud mom shared her excitement on her Instagram page.
After graduation, Alex worked for a consulting firm in Dallas for a year and then went back to focus on the family business, assisting her mom with filming, marketing, and merchandise. Alex married her college sweetheart, Scott, in May 2021, following their engagement the year before, and the wedding celebration aired on Food Network for one hour in June 2021.
On having children, Alex told People that she and Scott are exercising patience— "I think we're taking our time, not rushing into it, trying to enjoy being married for a little bit," she said.
Paige Drummond
Ree welcomed another daughter, Paige, in October 1999. Paige features regularly on her mother's Food Network show. In a 2014 Instagram post, Ree gushed about Paige, "… She has a flair. I also love Paige's spirit. She has a good one. I also love Paige's sweetness. She has my heart."
Paige attended the University of Arkansas in 2018, where she joined the g Kappa Kappa Gamma and met her boyfriend, Mitchell Adams. After college, Paige was back on the Drummond ranch for what she described as a "cowgirl summer" before moving to Dallas for a new job.
Ree wrote a heartfelt tribute to Paige in September 2022 on Instagram: "My beautiful, mighty Paige. These photos show a few of her many facets. Working girl, cowgirl, horse lover, graduate, daughter, sister, friend."
Bryce Drummond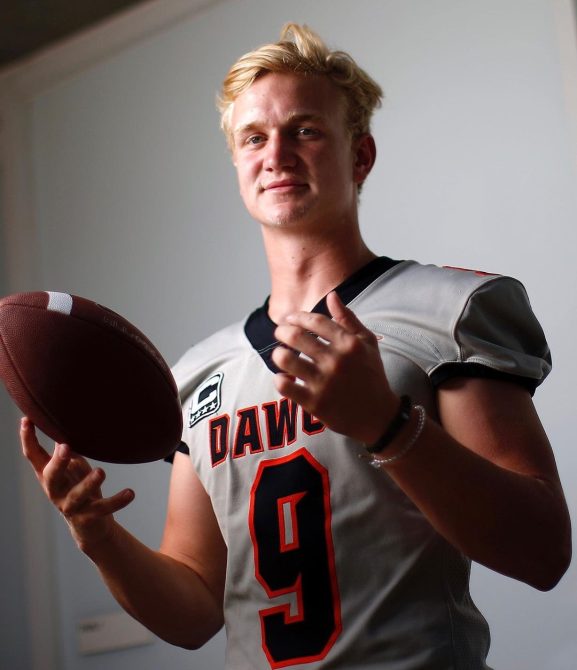 The growing Drummond family welcomed their first boy in 2002, and of course, Ree wrote sweet things about her son Bryce. "Do you have that one kid in your family that just cracks you up, no matter what they do? Bryce is that kid for me," Ree wrote. "It could just be an expression he makes, or a phrase he utters, or a gesture or a question or a look— but something about Bryce just makes me laugh."
Unlike his siblings, Bryce was not homeschooled but attended Pawhuska High School, where he played as the school's quarterback in American football. According to Pawhuska high, Bryce had a good record as the team's quarterback, with well over two hundred passes and fifty-nine touchdowns for his team.
After graduating high school in 2020, Bryce proceeded to the University of North Texas. Ree bade him farewell on her Instagram story with the caption, "Bryce is headed to college today. I'll be OK in 2085." Ree visited Bryce in college, along with Paige, in September 2022 for his first game of the season.
Jamar Goff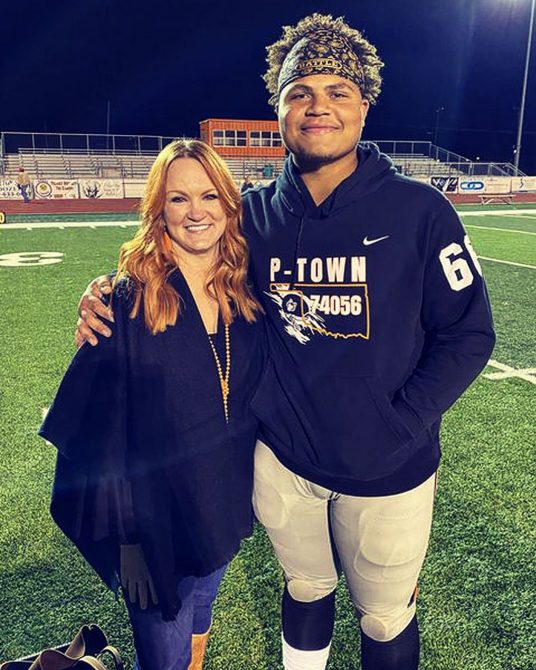 Ree and Ladd took Jamar as their foster child, although unknown to the public until later on. Jamar was born in October 2002, and Ree wrote about him in her book Frontier Follies.
"Fostering a kid was never something Ladd and I pursued or felt called to do, but Jamar's circumstances presented themselves to us in a way we couldn't ignore," Ree wrote. "Long story short, all six foot five inches of him showed up at our house one afternoon, bag in hand, ready to move in."
The young boy first met Ladd and the Drummond boys via football before meeting Ree for the first time while visiting their home. Ree became close with Jamar after he was involved in an accident in one of their ATVs.
"… We were all up in Jamar's business, and if there'd been any hesitation on any of our parts to interact and get comfortable with one another, his injury quickly knocked down those walls and gave us all a reason to come together. Jamar had to learn to trust us," Ree explained.
Todd Drummond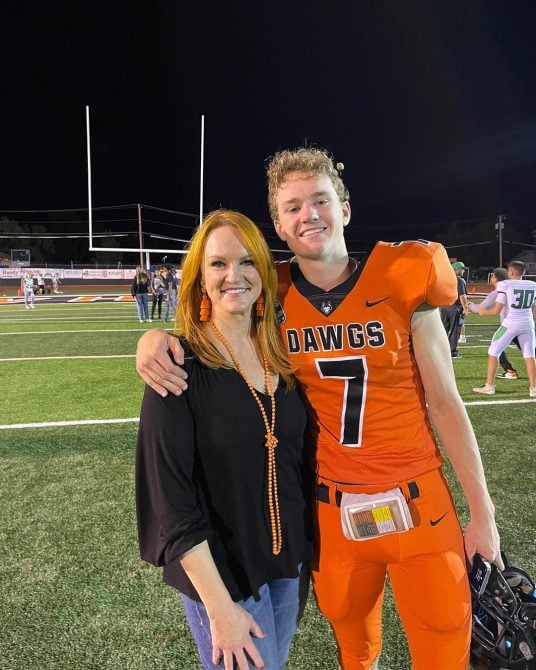 Todd was born to Ree and Ladd Drummond in 2004 and, like his sisters, was homeschooled, but only for a while. He eventually started attending Pawhuska high, where he continued to blaze his older brother's trail as a quarterback.
Ree, being the supportive mom that she is, dedicated the fall 2022 issue of her magazine to Todd, displaying him on the cover. "I couldn't be prouder of the dedication Todd has shown," Ree wrote.
Todd revealed his plans for college ahead of fall 2023, stating that he would play for the University of South Dakota Coyotes. Ree dropped Todd off in college in January 2023, sharing a selfie of them on her Instagram story. Todd was in the back seat in a red University of South Dakota shirt. "Made it to SD yesterday," Ree wrote on the story post. "GO YOTES! (and go Todd)."