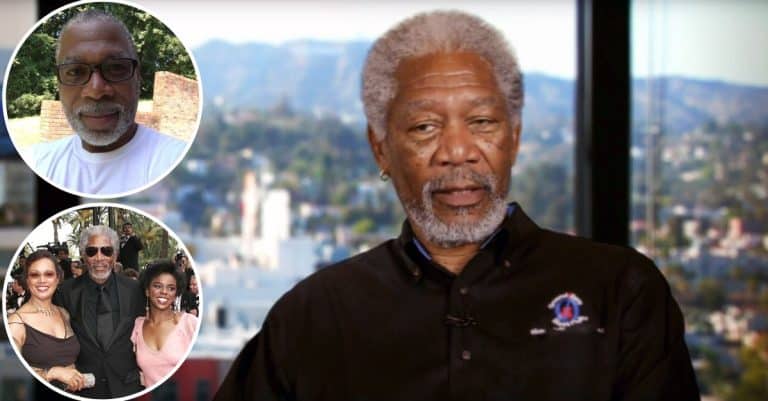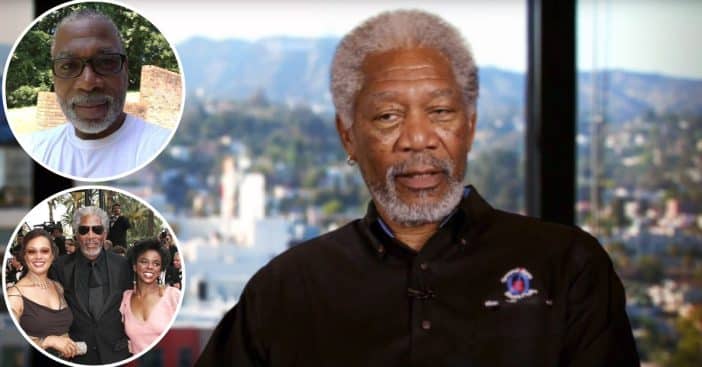 Morgan Freeman, an Oscar-winning actor known for his distinct voice and acting prowess in movies like The Shawshank Redemption, The Bucket List, and many more, first became a father in 1959 after welcoming son, Alfonso, with Loletha Adkins.
Aside from being a professional Hollywood actor, Morgan is a proud dad to four children from different relationships. After having Alfonso, he welcomed another son the following year and eventually two daughters. Keep reading to learn more about the Freeman children.
Alfonso Freeman
Alfonso grew up in Compton and spent most of his younger years without Morgan. He first spoke with his father over the phone at the age of 19 before meeting him in person at 25. Morgan and Alfonso met in Los Angeles while Morgan was filming The Atlanta Child Murders. That bit of a bombshell got this explanation on nickiswift.com, which noted, "Segueing from his opinion about his own father, of whom he said, 'I did not want to grow up to be like him. I had to fight not to,' Freeman casually revealed that he essentially abandoned his first two children. Of his oldest son, Alfonso, Freeman said that he had no relationship with him until he was 19 years old, because he 'left town' when the boy's mother informed him that she was pregnant. He did the exact same thing when he 'ran into another situation,' which is how he referred to the second unnamed woman that he impregnated. 'Another kid, and I left town again,' Freeman said."
Like his dad, Alfonso chose acting after working as a telemarketer. He made his acting debut in 1994's The Shawshank Redemption, where his father famously starred. He also featured in Se7en alongside Morgan in 1995.
Besides acting in TV shows like The West Wing, The Practice and, more recently, Death's Door, Alfonso has also earned producer credits for 2016's Shannon Street: Echoes Under a Blood Red Moon, where he also doubled as a narrator — a role Morgan is popular for.
Alfonso is a dad to three children from his first wife, Cynthia Gafford. Their marriage ended in 1989, and he is currently with his second wife, Larcenia Lettice, whom he married in 1994.
Saifoulaye Freeman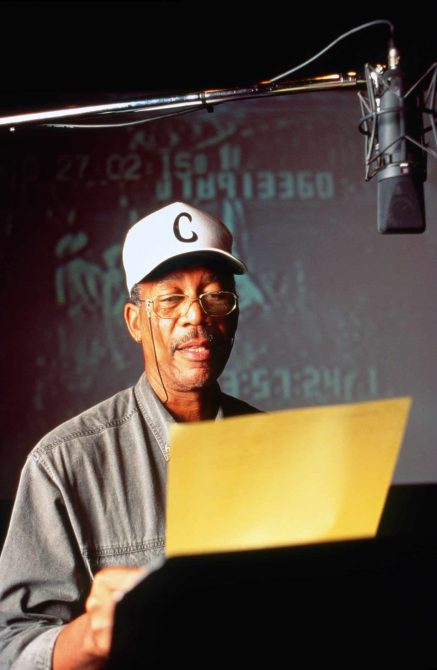 Saifoulaye was born in 1960. Not much is known about him because he does a good job staying out of the spotlight, despite having a famous father. His mother is also unknown.
Deena Freeman
In 1967, Morgan married his first wife, Jeanette Adair Bradshaw. According to Rare, Morgan adopted Deena, Jeanette's daughter from a previous relationship. Deena works as a celebrity hairstylist and styled her dad on the sets of The Nutcracker and The Four Realms.
A tragic incident occurred in 2015 when Deena's only daughter, E'Dena, was stabbed to death outside her home in New York City. Her boyfriend was convicted of manslaughter in 2018. Morgan responded to the unfortunate occurrence in a statement to E! News.
"The world will never know her artistry and talent, and how much she had to offer. Her friends and family were fortunate enough to have known what she meant as a person," Morgan said. "Her star will continue to shine bright in our hearts, thoughts, and prayers. May she rest in peace."
Morgana Freeman
While married, Morgan and Jeanette welcomed Morgana, who also followed in her father's footsteps as an actor. She has an acting credit in 1981's Death Of A Prophet.
According to Celebrity Mirror, Morgana is a mother of three — two girls and a boy.