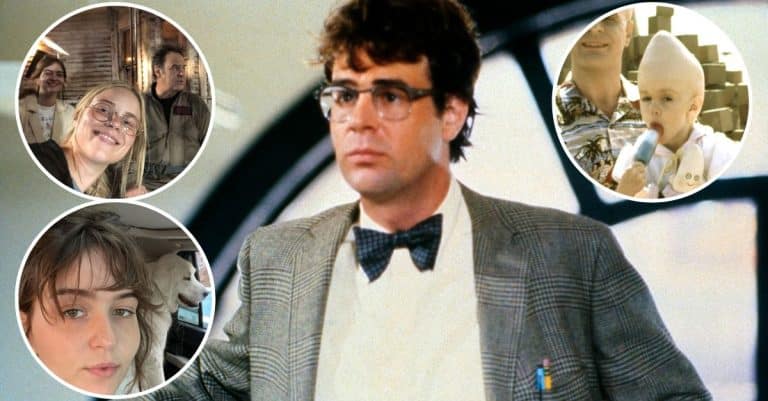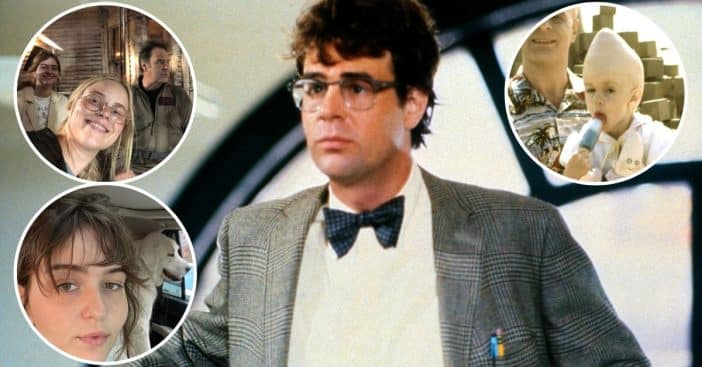 Dan Aykroyd and his wife, Donna Dixon, had been married for nearly four decades until their separation in April 2022.  The couple, who had their first meeting on set during the production of Doctor Detroit, published a joint statement announcing their separation to the general public. "After 39 years as a couple, we are now on separate life paths," the statement reads. "We remain legally married, co-parents, co-workers, and business partners."
During their long years of marriage, Dan and Donna shared three beautiful daughters, Danielle, Belle, and Stella, all of whom they remain jointly responsible for.
Dan Aykroyd's career
After dropping out of Carleton University where he was studying Criminology and Sociology, Aykroyd began his comedy career, performing in different nightclubs. He also had a job at Club 55 in Toronto where he met the famous comedian and writer, John Belushi, and they became partners.
In 1975, the duo was among the original "Not Ready for Prime Time Players" that was a part of Saturday Night Live in its first few seasons. Aykroyd, along with Belushi, resuscitated the musical team the Blues Brothers, and were featured in a 1980 movie of the same name. The 70-year-old was nominated for two Emmy Awards for his fantastic writing on Saturday Night Live.
The year 1982 was a tough one for him as his beloved friend, John Belushi, passed away from a drug overdose, thus he made a drastic career decision in 1984 when he landed one of the lead roles in Ghostbusters, a film that he co-wrote and co-created. The movie was a huge success and it brought him into the limelight in an even bigger way. Aykroyd decided to try his hand at directing and made his debut in 1991 with the movie Nothing but Trouble, which unfortunately was unsuccessful at the box office.
Meet Dan Aykroyd's three children:

Danielle Aykroyd
She was born on November 18, 1989. The 33-year-old studied poetry at Harvard University.
She's now known professionally as Vera Sola, a name chosen because she wanted to build a career without her father's name helping her. The 33-year-old is a recording artist and began her singing career with a band formed by friend Elvis Perkins.
Her debut album, Shades, was released in 2018 and Danielle was responsible for all aspects of its production, from performance to arrangement. In November 2018, Rolling Stone Magazine named her among "The Top Ten Country Artists You Need to Know."
Belle Aykroyd
Belle Kingston Aykroyd was born on June 9, 1993. The 29-year-old loves paintings, which are evident on her Instagram page. Belle has followed in her dad's footsteps and she is an actress with appearances in several projects, such as Workin' Moms, and Highway One.
She maintains a low profile, but she often showcases her father's achievements on her social media. Belle posted a series of photographs of her dad, herself and Stella, her younger sister, on the set of the 2021 film Ghostbusters: Afterlife. "Proud of this film and this legacy @ghostbustersafterlife thank you @jasonreitman," she captioned the post. Belle is also the brand ambassador of his father's liquor brand, Crystal Head Vodka.
Stella Aykroyd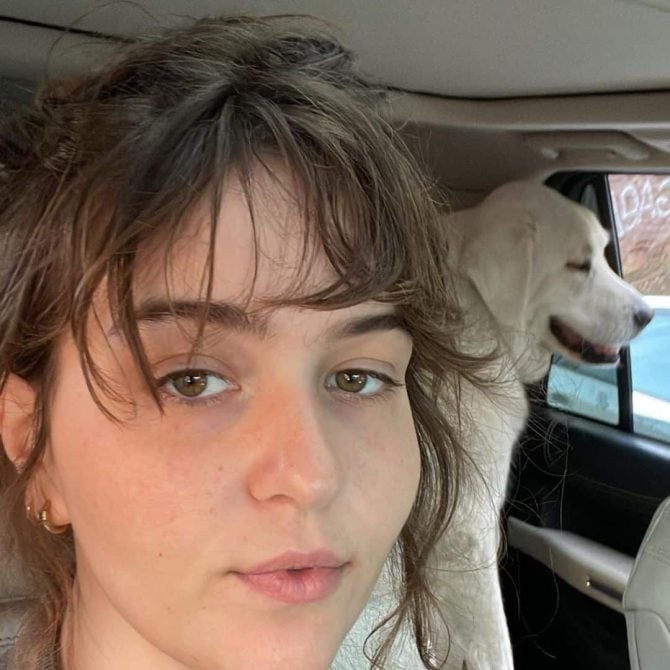 Stella is Dan's youngest daughter, born in April 1998. She's also towing the same line as her father, starring alongside her dad in the 2021 film Ghostbusters: Afterlife, which was her first full-length feature, portraying the character of Deputy Medjuck.
She has also starred in the TV series Born to Explore and Don't Mind Alice.