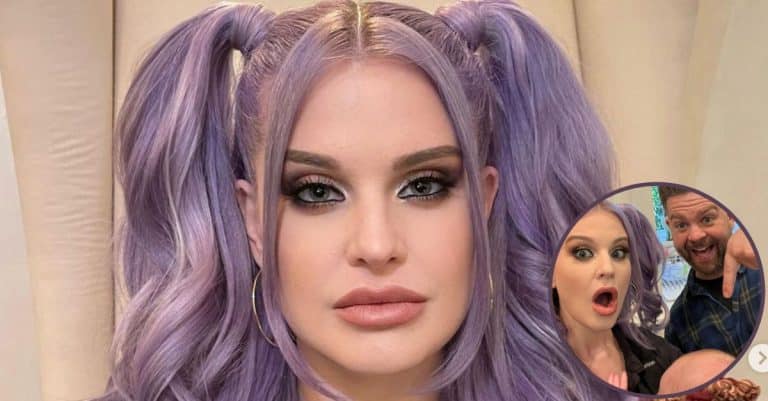 Kelly Osbourne has finally given us a glimpse of her newborn son alongside her brother, Jack Osbourne, a.k.a. "Uncle Jack." In the photo, Kelly sports a surprised look while Jack points down to the top of a baby's head, who is presumed to be baby Sidney.
Kelly captions the photo with a quote, saying: "An uncle is a blessing. It means so many things. Words could never tell the joy an uncle brings. An uncle is a bond of faith that even time can't sever, a gift to last all of our lives. An uncle is forever." – Irene Banks
Kelly Osbourne shares first glimpse of son with 'Uncle Jack'
View this post on Instagram
Kelly's mom, the famous Sharon Osbourne, revealed to fans that Kelly had given birth to her son with husband Sid Wilson at the beginning of this year. She said on The Talk UK that Kelly was doing "so great. She won't let a picture go out of him. No, and I'm so proud of her."
Kelly had first announced that she was expecting her first child back in May. "I know that I have been very quiet these past few months so I thought I would share with you all as to why," she wrote on Instagram with a photo of an ultrasound. "I am over the moon to announce that I am going to be a Mumma. To say that I am happy does not quite cut it. I am ecstatic!"
View this post on Instagram
Additionally, just last month, Kelly says she had a "new found respect for working mothers" after taking her first job since giving birth. "Having to leave him this morning was one of the hardest things I have ever done," she said at the time. "This day can't go by quick enough for me. I can't (wait) to have him back in my arms."
Uncle Jack Osbourne is father to Pearl, 10, Andy, 6, and Minnie, 4, whom he shares with ex-wife Lisa Stelly and also shares daughter Maple with fiancée Aree Gearhart.