Julia Stiles was once a promising teen movie queen, with her acting debut in the 1996 film, I Love You, I Love You Not, followed by a lead role in the 1998 movie Wicked which earned her the best actress at the Karlovy Vary Film Festival Award. Consolidating her fame, Stiles became a household name by cementing her love in the heart of fans when she played Katarina Stratford in the 1999 teenage movie, 10 Things I Hate About You.
However, the actress has always been more concerned about her personal development rather than fame so she decided not to ride the waves of her early success and instead got a college education. Stiles, who is now in her 40s, has started a new chapter in her career as a movie star.
Julia Stiles made a decision that helped her
After her rise to fame starring alongside the late Heath Ledger in 10 Things I Hate About You, her superb acting skills landed her new roles in other movies such as Down to You and Save the Last Dance. The 41-year-old revealed in a 2019 interview with Daily Beast that her success in the movie industry began to scare her.
"I felt like I was sort of jumping from job to job that I wasn't really connected to, and worried about where my career was going," Stiles said. "I think a few years ago my frustration was feeling like nobody knew what to do with me. You know, I had had some success in my twenties and now I'm in a different place in my life and I didn't really fit anywhere."
Thus, she decided to invest in herself rather than seek fame alone. Stiles enrolled at Columbia University where she finished with a degree in English Literature in 2005. She however did not abandon her career totally as she acted in some films during the period.
Stiles further told the news outlet that her choice of college education helped her personal growth. "Academic professionals don't really give a sh*t about me being in a movie or having to go the MTV Movie Awards," she noted. "But then also people in the entertainment industry don't really care about university. That helped me a lot."
Julia Stiles revives her career
The 41-year-old bounced back into the movie industry taking up several roles in movies like The Business of Strangers, the Bourne films, and Mona Lisa Smile. She also made her foray into directing and writing with Raving, a short film for Elle Magazine in 2007.
However, it was in 2010 that her career hit a significant stride when she was chosen to star in the showtime series, Dexter, playing the role of Lumen Pierce which she got a Golden Globe and Emmy Award nomination. In 2019, Stiles got a riveting role in the movie, Hustlers, which went on to become a huge commercial success. The actress has stated that this is the most favorite movie in her career.
What is she up to now?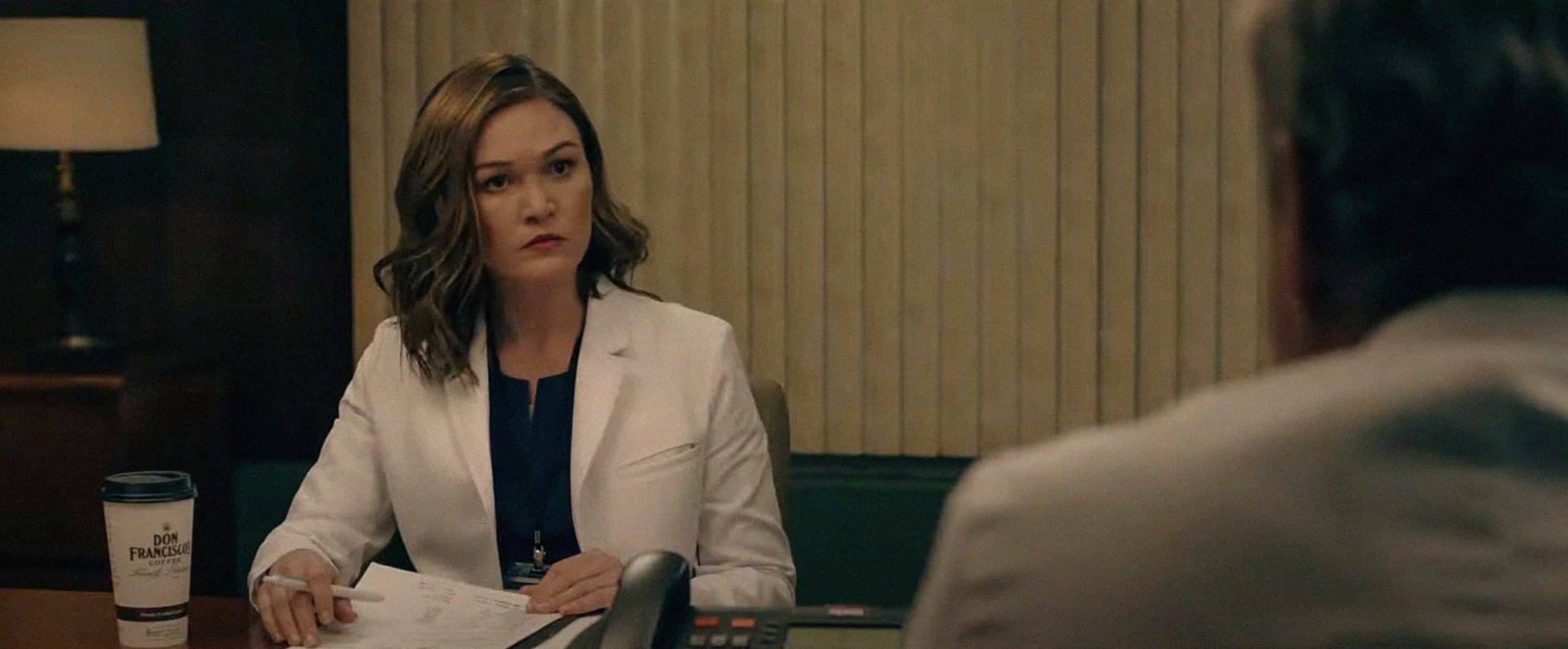 On January 3, 2016, the actress became engaged to Preston J. Cook, a camera assistant who she worked with on the set of the 2015 movie, Blackway, and they tied the knot in September 2017. The couple welcomed their first child, a son, Strummer Newcomb on October 20, 2017.
Stiles announced the birth of her second son, Arlo, in 2022. Although the 41-year-old has taken some time off work to stay with her family, she is billed to star in the sequel of the 2009 horror film, Orphan, which is titled Orphan: First Kill. Stiles also received the prestigious John Jay Award for professional achievements in 2010 after she was nominated by the Columbia College Alumni.