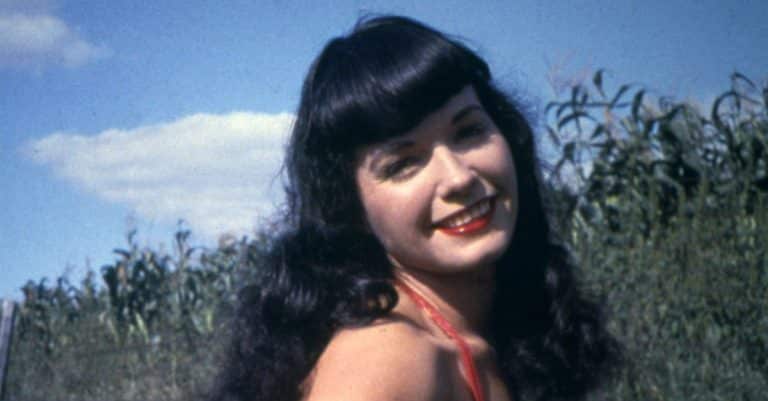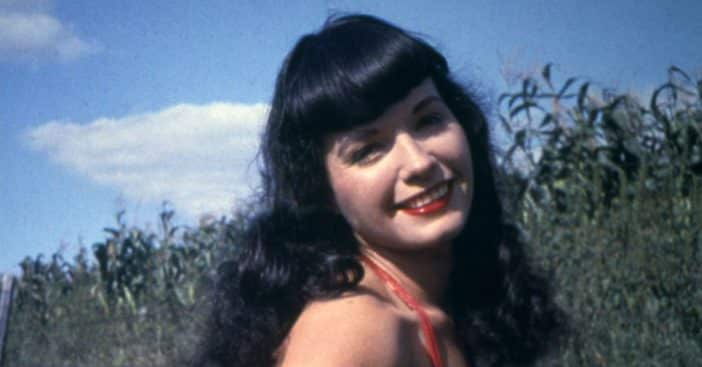 Bettie Page's modeling career took off when she met a photographer while walking along a beach in New York. After some photography sessions, the 27-year-old began to grace the pages of Playboy Magazine, leading her to become a full-time model.
Her dark bangs, which were her trademark, and her curvaceous body, which she never failed to flaunt, were appreciated as a symbol of women's liberation in the '50s. The model also tried to find love in different places, her quest for a soulmate leading her into three marriages, which unfortunately failed. Bettie passed away on December 11, 2008 at age 85 after battling pneumonia for three weeks with only her siblings at her side.
Read on to take a peek into Bettie's marital life with her three husbands.
William E. Billy
In 1943, at the age of 20, Bettie got married to high school sweetheart and first husband, William E. Billy Neal. During their marriage, William got drafted into the army during World War II while Bettie went on to complete her studies at Peabody College.
This period became a moment of reflection for young Bettie as she had to cope with a long-distance relationship. Bettie finally realized she and her husband had nothing in common and four years later, the couple divorced in 1947. After their split, Bettie went on to New York to seek greener pastures in her career.
Armond Walterson
While in New York, Bettie began working as a secretary and was on a break when she met a photographer who introduced her to the modeling life. Biographer Karen Essex told Closer in 2022, "A photographer approached her on the beach in Coney Island and asked if he could take her picture. It all took off from there."
In the middle of gaining fame and getting gigs, Betty met second husband, Armond Watson. Shortly after she left the modeling industry, she tied the knot with the much younger Armond in 1958. During their marriage, Bettie realized Armond's favorite jobs during the day were watching TV and eating hamburgers.
The couple had a dispute on New Year's Eve in 1959 and she left her home in tears in search of peace. That day, she found a little church and that was the beginning of her encounter with Christianity. In 1963, Armond and Bettie called it quits.
Harry Lear
Years after, Bettie took a break from romance and dedicated her life to being a Christian. Yet in 1967, love knocked on her door and she tied the knot with third husband, Harry Lear, which turned out to be her longest marriage. The couple was married for 11 years before Betty sought divorce from the union.
After her three marriages, Bettie's life revolved around depression, her love for her newly found religion, and trying hard not to let her past career interfere with her dedication to Christ. She lived in a one-bedroom apartment and spent her last days listening to sermons, praying, and immersing herself in bible studies. She was survived by her brother Jack Page and her sister, Joyce Wallace.