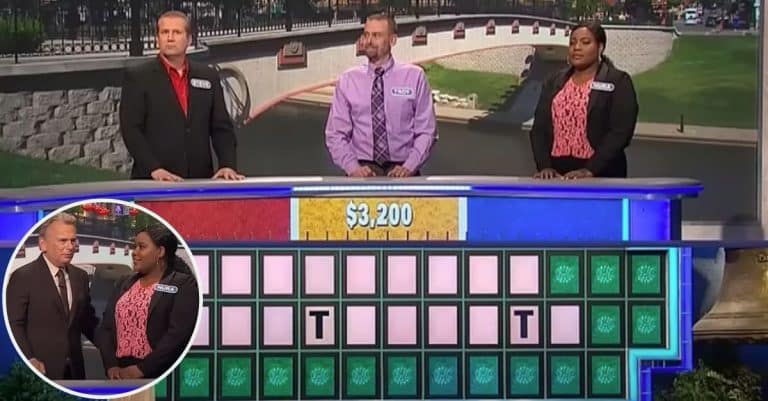 Pat Sajak was left completely and utterly confused after a Wheel of Fortune contestant went and lost on purpose. A contestant named Nura was doing great as she pushed into the final round, but then suddenly "forgot" how to play as she started picking less common letters like Z and Q, or just not picking any until the timer ran out.
While it may have been confusing as to why she sabotaged her own game, the reason was heartfelt.
Pat Sajak confused when contestant Nura lost on purpose, but it's for such a wonderful reason
Now, this clip was originally from 2015, but it's going viral and picking up steam again for that same heartfelt reason. Nura is a veteran, and was appearing on the show during its first Veteran's Week. Throughout the show, Nura had a strong lead and was doing well, until she went off the rails in the last round for a category that was called "What Are You Doing?". The board showed two words. When it was Nura's turn and she guessed Z, Pat Sajak confusedly asks, "Say that again for me? Did you say 'Z?'" She responded, "As in Zulu. Z."
This kind of thing continued until she'd lose and the winnings for that round would go to another fellow veteran named Steve, who started the round with nothing but left with $6,400. Nura would eventually go on to win the game, but afterwards, Pat approached Nura and asked why she chose such unusual and uncommon letters for her puzzle. She just shrugged it off and replied, "That's what I saw."
After this, fan theories began coming up as to why Nura would lose on purpose. One of the theories was that Nura wanted to make sure her competitors left with some cash. Even though losing competitors will usually always leave with at least $1,000, factor in paying their way to get to the taping in LA, pay to get back home, etc. it's nice to have a little extra. Nura would eventually finish out the game with $14,000 in prizes while also reminding us that even a little sacrifice goes a long way.