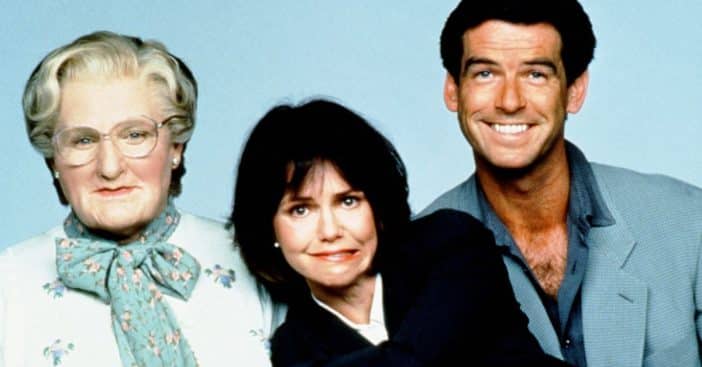 It's a recipe for unprecedented hilarity: Robin Williams as the eccentric Mrs. Doubtfire and Sally Field as a mother desperately in need of help. Mrs. Doubtfire truly represented the meeting of several acting powerhouses with a cast featuring Williams, Field, and Pierce Brosnan.
It helped that Field openly prided herself on keeping her cool no matter what. She boasted about it even. But Field was confronted by a Williams determined to break her professional streak and make her laugh while filming – but in the end, it wasn't him who finally achieved this. It was Brosnan.
A grudge and friendship birthed in fun
"It would drive him [Williams] crazy that he couldn't break me up in the scene," shared Field. Williams' mind was always going and some of his most iconic moments were improvised. So, Williams made it a personal goal to get a laugh out of Field. But Field just assured him, "I'm a professional, Robin… Just keep going. If you do it, I promise you, I won't laugh."
Williams tried and tried but Field wasn't about to crack for him. That didn't mean the two didn't have a fun time together; the two comedy geniuses bonded over entertaining each other when the cameras stopped rolling and even played video games together. Field shared Williams' love for the Legend of Zelda series and the Aladdin star came over to her house to play it. Still, there was one game he couldn't win.
Sally Field recalls she was made to break character filming 'Mrs. Doubtfire'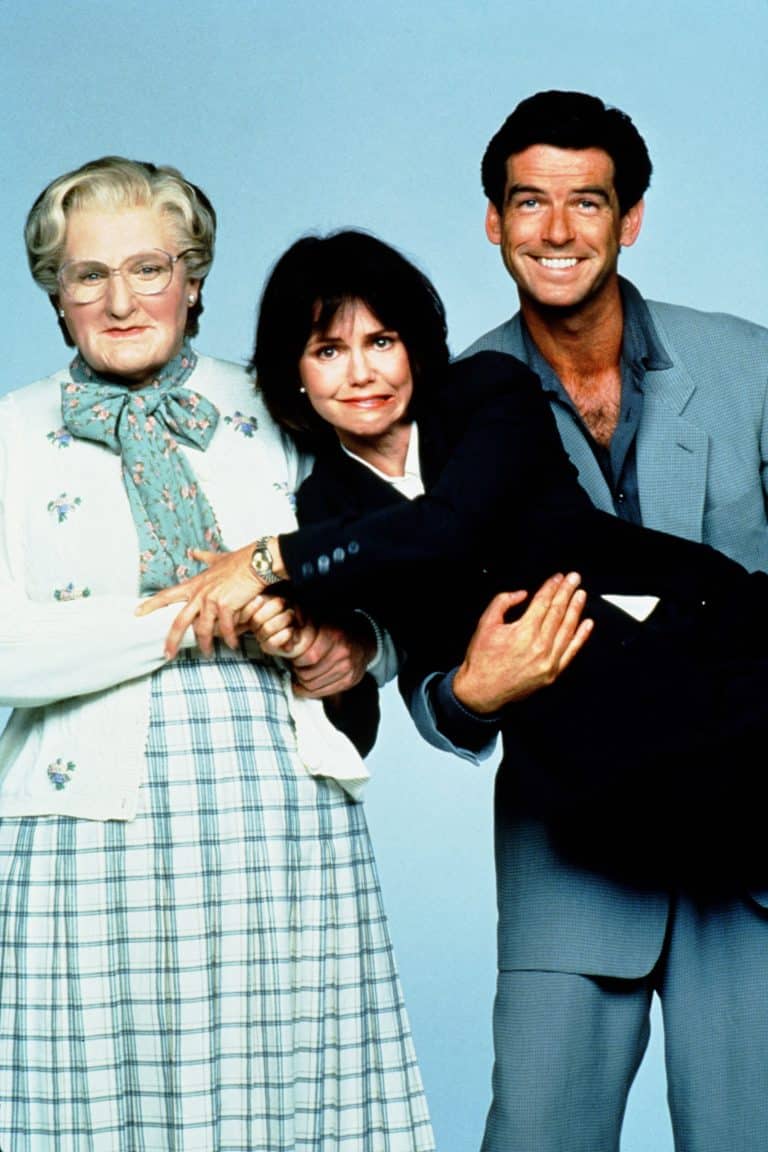 "And I never did," Field went on, referring to her refusal to break character and laugh while filming. Until they neared the end of filming, that is, when they were "finishing the last sequences, which were the last part of the picture." A very flatulent joke would be her undoing.
But the threat came from a different source. "We were around this dinner table forever [for that scene] in a restaurant. And Pierce Brosnan made this inappropriate [fart] noise on his arm." Not only did she burst out laughing, she fell down because she was so overcome with mirth! Williams couldn't help but notice this, of all things, did the trick, and said, "Well, who knew that it was only potty humor that you were gonna laugh at?"