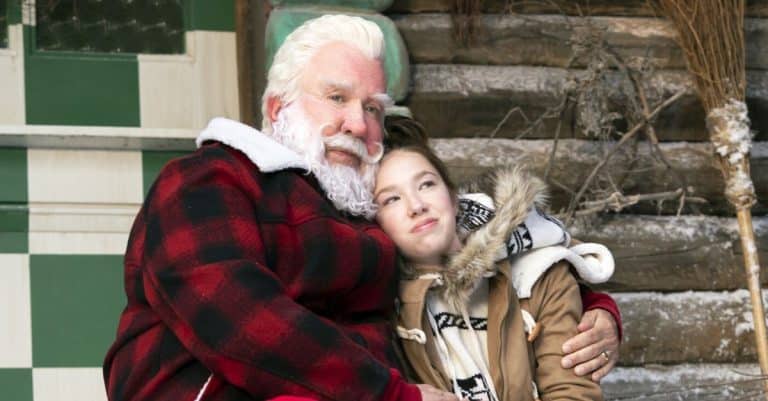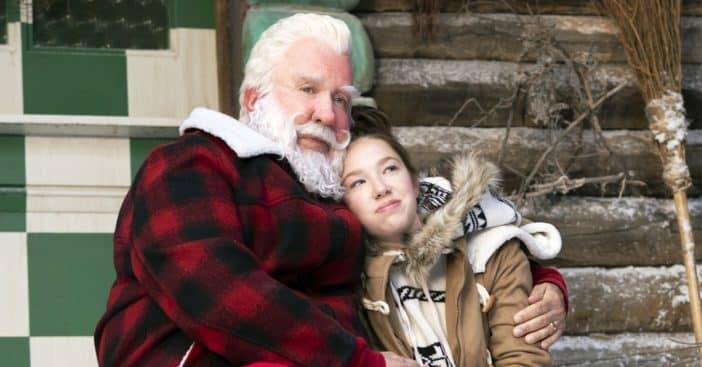 The Santa Clauses series is now streaming on Disney+ and brings back Tim Allen as Scott Calvin/Santa Claus with a very special new face. Tim's real-life daughter Elizabeth Allen Dick appears in the series as his character's daughter. At first, Elizabeth simply auditioned to be one of the many background elves in the show.
Tim asked if his daughter could be included but after her audition, things changed. Elizabeth did so well while reading lines that they decided to give her a bigger role. Tim explained, "Everybody in the zoom was looking at me, I could see how there was this longest pause [and] they go 'Uh, has she ever done that before?' I said I don't think so. It was such a long pause… I'll never forget everybody staring at my Zoom box… She drilled a very difficult mood joke and she kept on it all the way through. They said, 'We're gonna let her read some other people,' and then they gave her the part! I said it had very little to do [with the fact] that she's related to me, she earned it and it was wonderful to be there."
Tim Allen's real-life daughter Elizabeth appears in 'The Santa Clauses'
It was just as special for Elizabeth to see her dad at work as it was for Tim to have her there. She added, "It was the second day of shooting 'cause he didn't come the first day that I went… and I hear the assistant director get on his walkie and he's like, 'Okay everybody, gonna spread out. Mr. Allen is entering the building. He turns the corner, he's walking down and he has the fat suit on, the makeup and the hair, and it was just the most surreal moment. I got goosebumps and I see like everyone around me, the whole cast and crew is like speechless."
Elizabeth added about working with her famous father, "He was there when I needed help but he also let me kind of figure it out too, which I really liked. He taught me a lot of things but one that stuck with me was [about] getting into the character and then adding your little twist to it. Being that character, get used to the character, make friends with the character and then kind of add some of your qualities to it and see how you can make it your own."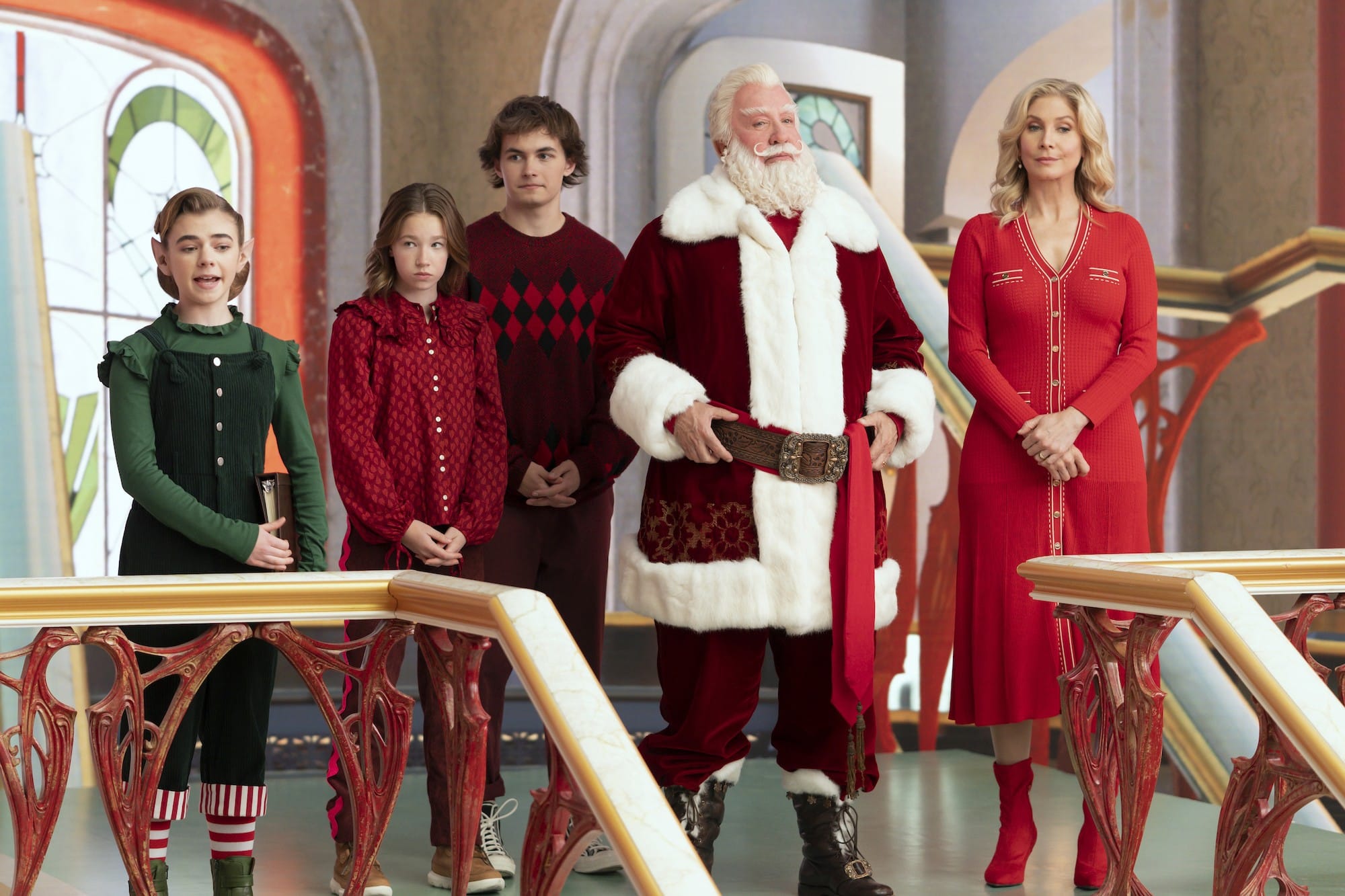 What a special experience for Tim and Elizabeth to be able to work together and watch the show for years to come. Watch The Santa Clauses on Disney+. New episodes are being added weekly.