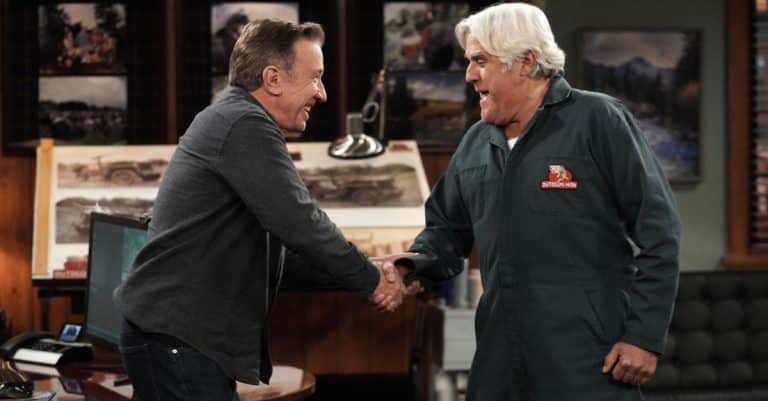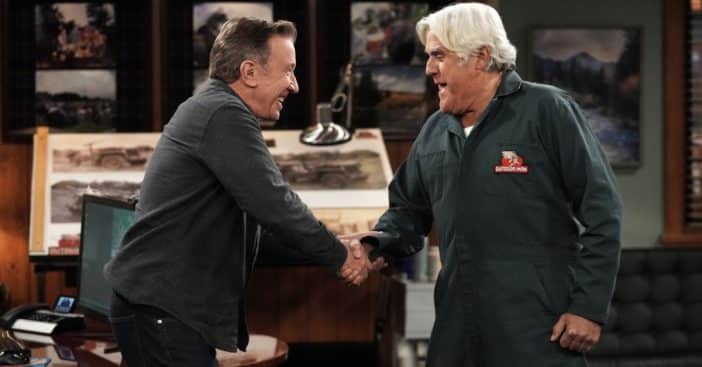 Tim Allen is giving an update on Jay Leno and his recovery after visiting him at the Grossman Burn Center in Los Angeles. Jay suffered severe burns to his face, hands, and chest after a gasoline fire broke out while he was working on one of his cars.
Tim gave fans a glimpse into how Jay is really doing and tweeted, "Went to see my pal Leno in the hospital after his burn accident. Took some treats and car magazines. He has severe burns and acts like he just stubbed his toe. The due is a superhero. Great care will have him better real soon."
Tim Allen gave an update on his friend Jay Leno after suffering some serious burns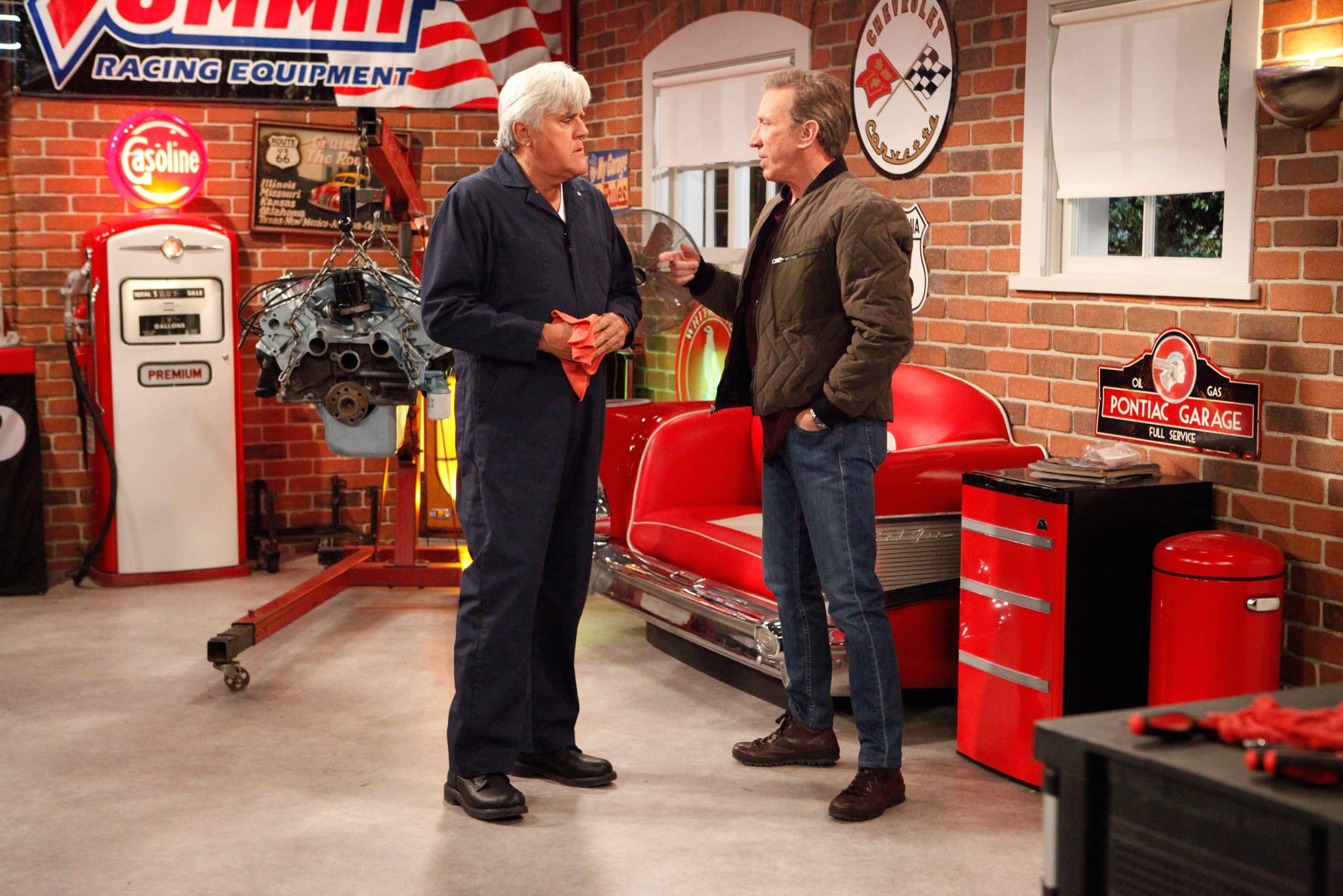 At first, Jay shared a statement that he would be back on his feet within a few weeks. A doctor chimed in that Jay was underestimating the seriousness of his injuries and his recovery process. However, it seems that things are moving along smoothly after several surgeries.
Tim was also spotted by some paparazzi while leaving the hospital and shared, "He's feeling better. Took him some car magazines. We did some jokes, which is what we do. We commiserated. We just connected as friends." He also joked, "Face looks great. It didn't look all that good to begin with."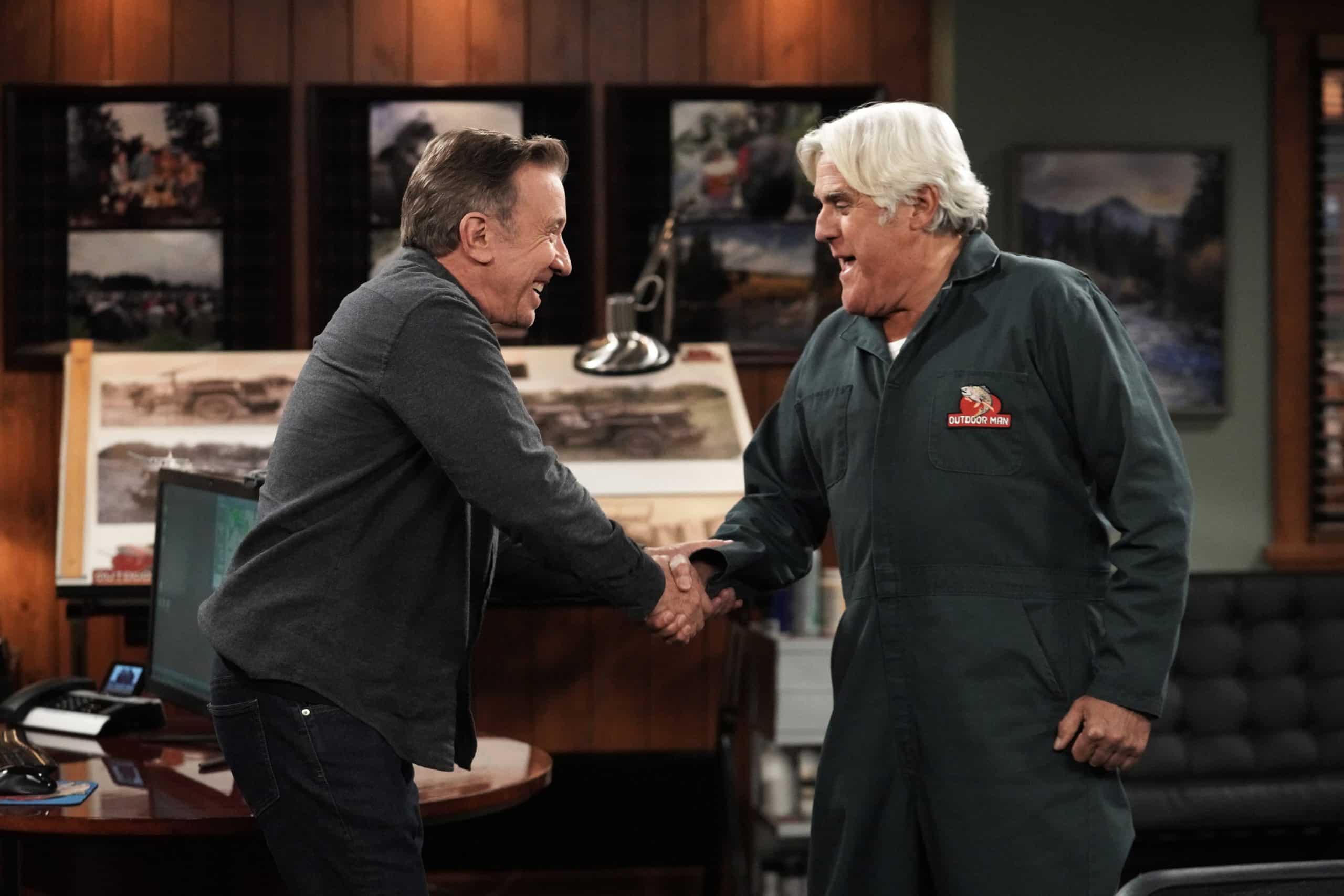 Now, Jay has reportedly left the hospital after 10 days and will be recovering at home. His doctor anticipates that he will make a full recovery and hopes that the scarring will be minimal after healing.