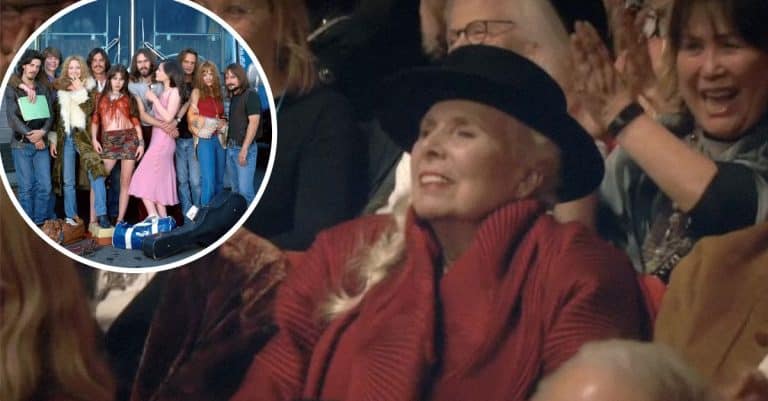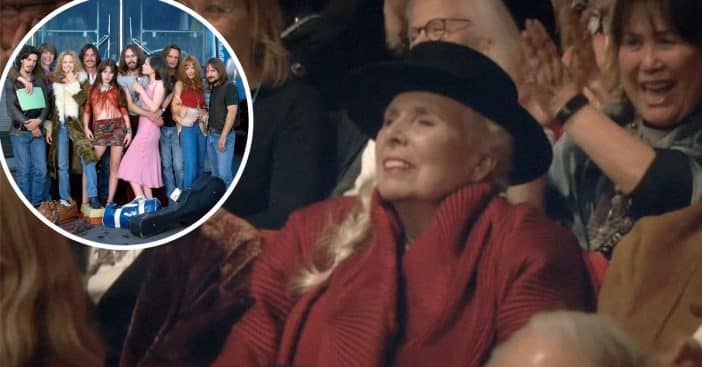 Singer-songwriter Joni Mitchell experienced a very fun milestone last week, the 78-year-old attending her very first musical. She appeared in the audience for the opening night of Almost Famous at the Bernard B. Jacobs Theatre. The musical is based on the 2000 film of the same name.
After the performance, the cast and crew welcomed Joni onstage. She took photos with them as well and participated in an intimate toast. Cameron Crowe, who wrote the book and movie based loosely on his own life, was there for opening night. He co-wrote the lyrics with Tom Kitt for the new Broadway show.
Joni Mitchell attended her first Broadway musical 'Almost Famous'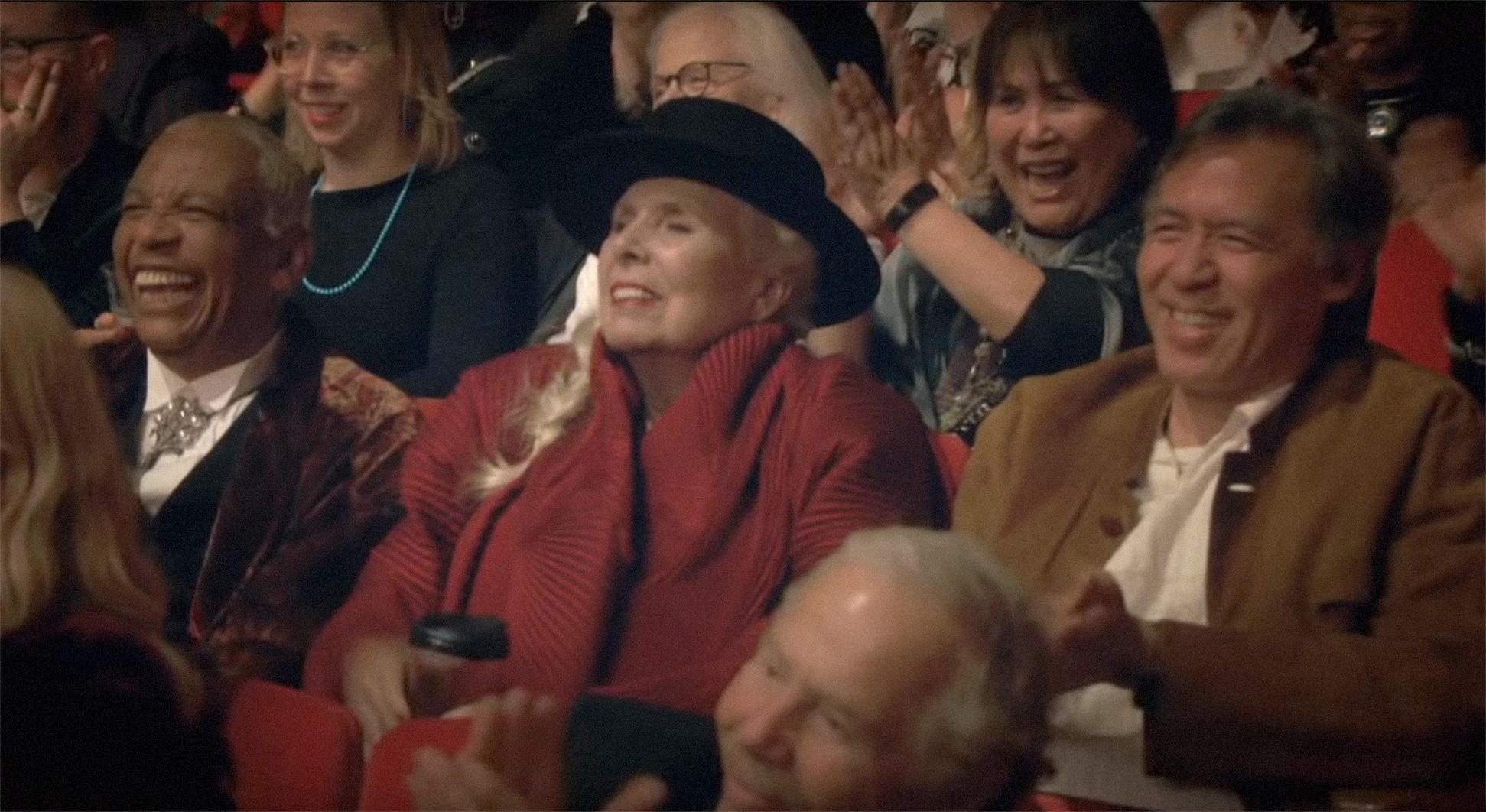 Joni reportedly loved her first Broadway musical experience She said she liked the show "even better than the movie." Aside from Joni, the musical is recipient of some great reviews. Tom shared that fans "expect the beautiful sensibility of Cameron, the way he sees the world. There's just a glorious poetry to his writing, and the energy of that time period and the music."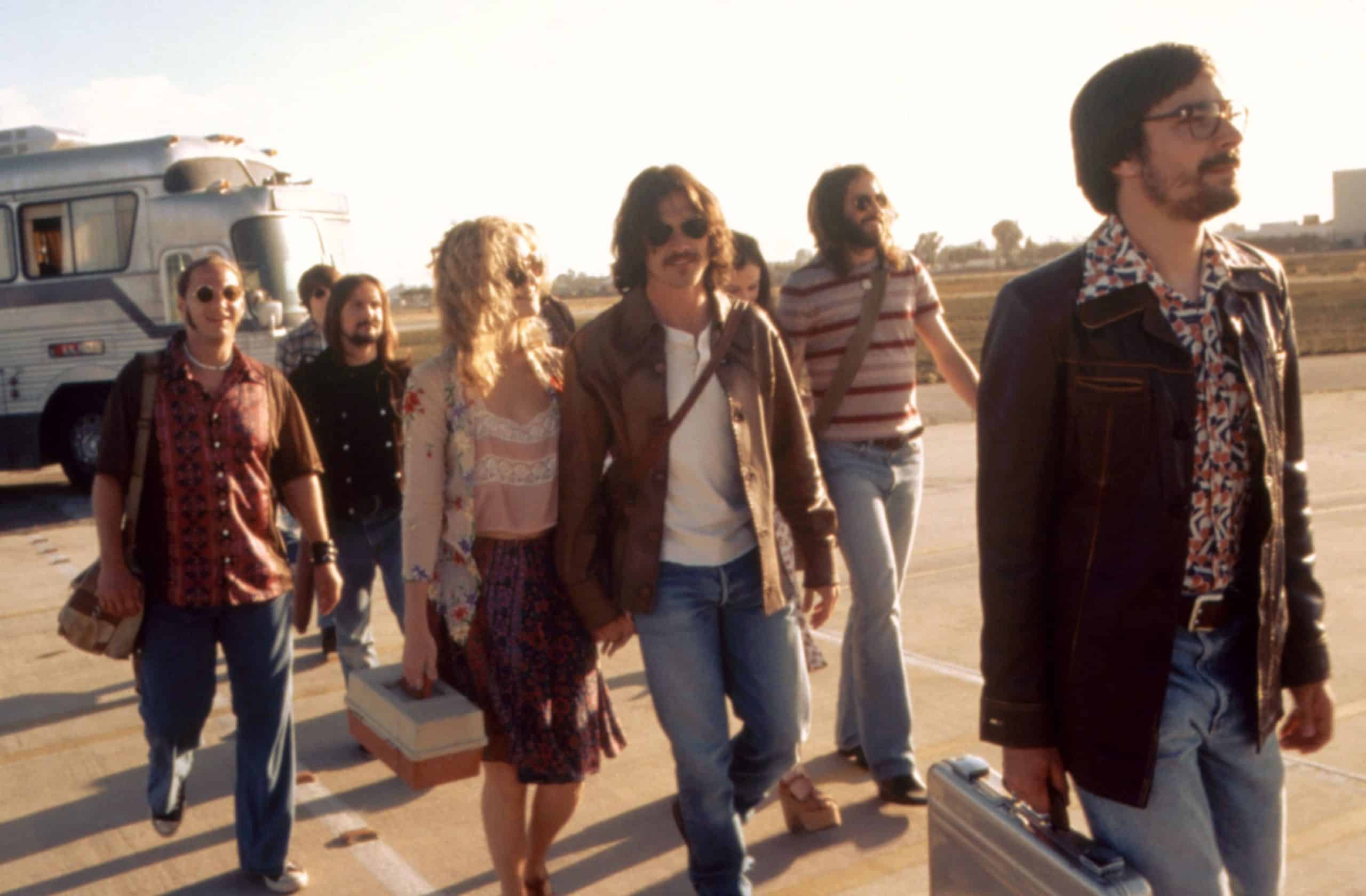 Some of the cast for the Broadway musical include newcomer Casey Likes, Chris Wood, Anika Larsen, Solea Pfeiffer, Drew Gehling, and Rob Colletti. Almost Famous premiered at the Old Globe in San Diego in 2019 before hitting Broadway.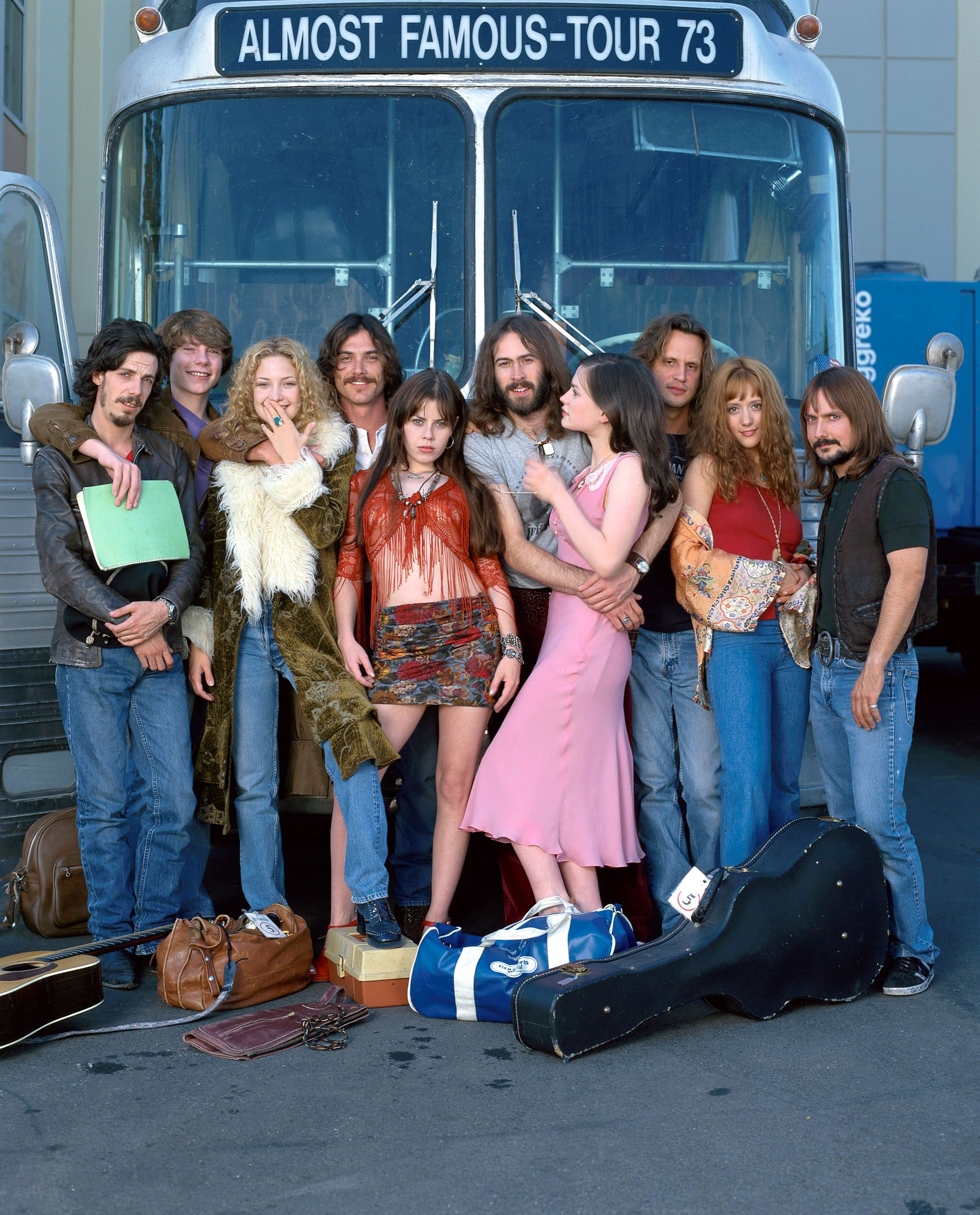 If you're interested in a sneak peek of the musical, watch below. Do you want to go see the new Broadway show?