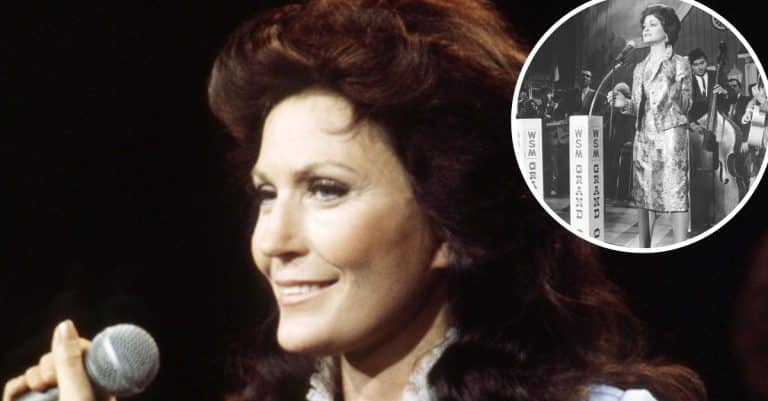 Prior to Loretta Lynn's death this year, she opened up about seeing her friend Patsy Cline being portrayed in the film Coal Miner's Daughter. Coal Miner's Daughter is a film based on Loretta's life and autobiography. In the film, Beverly D'Angelo, best known for her role in the National Lampoon Vacation movies, played Patsy.
Loretta and Patsy became fast friends in the '60s but Patsy tragically died in 1963 in a plane crash. Even years later, it was still painful for Loretta to realize that her friend was gone. She said at the time, "I came on set during filming one day and saw Beverly D'Angelo in costume, ready to play the part of Patsy. For a minute I couldn't breathe. It hurt me."
Loretta Lynn talks about seeing Beverly D'Angelo play Patsy Cline in 'Coal Miner's Daughter'
She added, "I wanted to run out of that place as fast as I could. I wanted it to be me and Patsy on that stage together for real — to have that life between us that we didn't get a chance to have." Even though it was difficult to see at first, Loretta later praised Beverly's portrayal of Patsy.
She explained that as she kept watching the performance, "I was happy. I felt so proud because I knew that 'Coal Miner's Daughter' was going to introduce a whole new generation of fans to Patsy Cline." Sissy Spacek portrayed Loretta in the 1980 movie.
Hopefully, Loretta and Patsy have now reunited! May they both rest in peace and know their legacies live on.