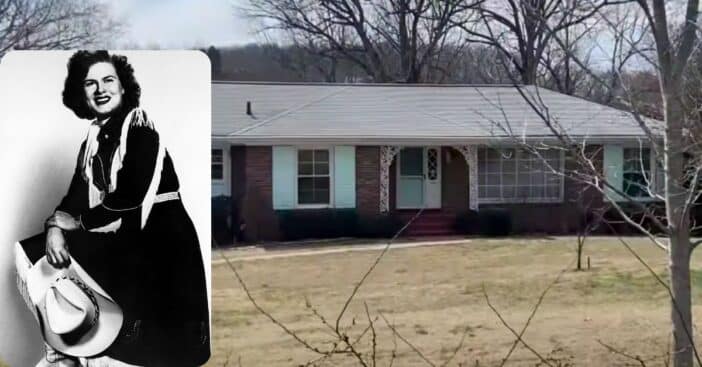 Remember the 1955 song "Come On In And Make Yourself At Home," by Patsy Cline? In the song, she sings about going back to her home neighborhood, and someone took it upon themselves to locate where that "neighborhood" is. According to Yahoo!, a writer was able to track down the original home located in Goodlettsville, Tenn. (a suburb outside of Nashville), and it was actually on the market.
Tom Courtois and his spouse, Steven, had owned the house since 2011. "The main thing is the bathroom, is all original," Courtois said, "[It] was her pride and joy. Because of the stories I heard is that, when somebody came to visit her, she would take them and show them her bathroom."
This was the original "dream home" that Patsy Cline always yearned for
Sadly, Steven had passed away, and Courtois made the decision to put the house on the market and sell it. "Steven loved decorating and bringing things back to that mid-century look, and this house was the perfect style for that. I can tell you they were four layers of wallpaper everywhere, so it took almost 3 years to restore the house back to life again the way it used to be."
And the restoration was reportedly the best thing they ever did. "Some of the other things, you know, the other owners had carpeted. I took the carpeting out, you know, the hardwood floors are still original. They've never been refinished," he said. "The dining room mural, we had to replace because it wasn't there anymore. … But we tried to save as much of the original decor as possible."
Cline had purchased the house by using her royalties made from her chart-topping hits like "Walking After Midnight," "Crazy," and "I Fall To Pieces." However, she was only able to spend 10 months of her life in that house as her life was cut short by a deadly plane crash 90 miles outside of Nashville.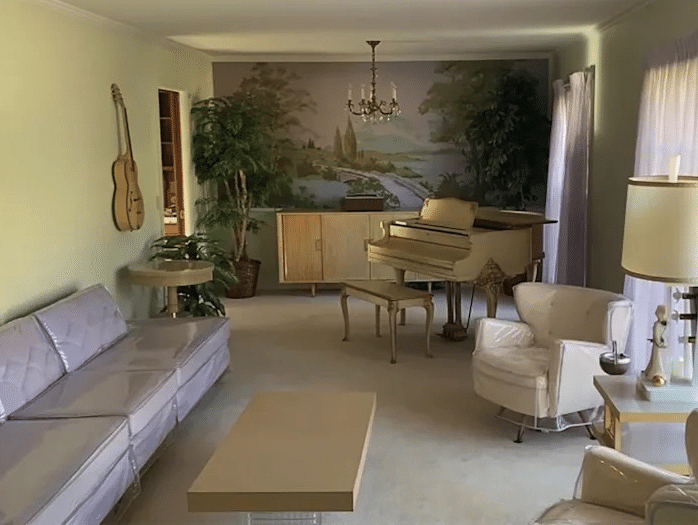 Cline's daughter, Julie Fudge, recalls: "We moved in here in May of 1962," she says "And then, when mom passed away in March of 1963, we didn't continue to live here, my brother and I, on a consistent basis." Her father then sold the house in 1966.
For Courtois, the concept of having to leave the home behind hasn't been easy. "I enjoy living in the house. It's a testament to the longevity of Patsy Cline that it's still here, and she's just as popular as other [stars] with such a short career. It's hard. After 10 years, you put your heart and soul into it. But it's time for someone else to take the reins."
Check out the video below for an entire walkthrough of the original Cline home: