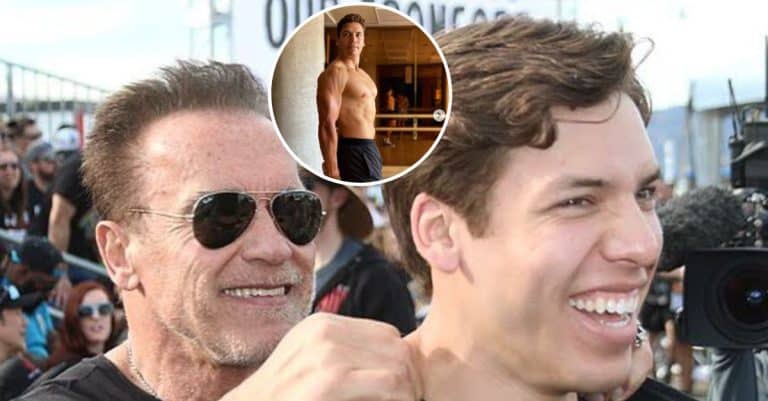 Arnold Schwarzenegger's second son Joseph Baena is a combination of talents and good genes. The 25-year-old was a contestant on the 31st season of Dancing with the Stars. Joseph surprised his fans with his dance steps on the show, and many viewers were wowed at how he could perfectly make some moves despite muscular restrictions from his body-building journey, which is supposed to reduce his flexibility. However, he was eliminated from the show on the 'prom night' episode.
The weight lifter recently opened up on Instagram about his six week's journey on Dancing with the Stars and the lessons he was able to take home from the show; however, people showered him praise while others felt he could have done better.
Joseph Baena's Instagram post
View this post on Instagram
The model has worked hard to achieve a great body, and in retrospect, one might say he is following in his father's footsteps. His latest Instagram post brings back the memories of his father in his early movies, such as Conan the Barbarian.
Joseph posted a video detailing the difference in his body shape before and after his time on the show. However, the point of attention for his fans was the difference between the before and after weight. "No one asked for it, but I thought I would share the physique difference from the beginning of @ dancingwiththestars to the end of it (6 weeks)."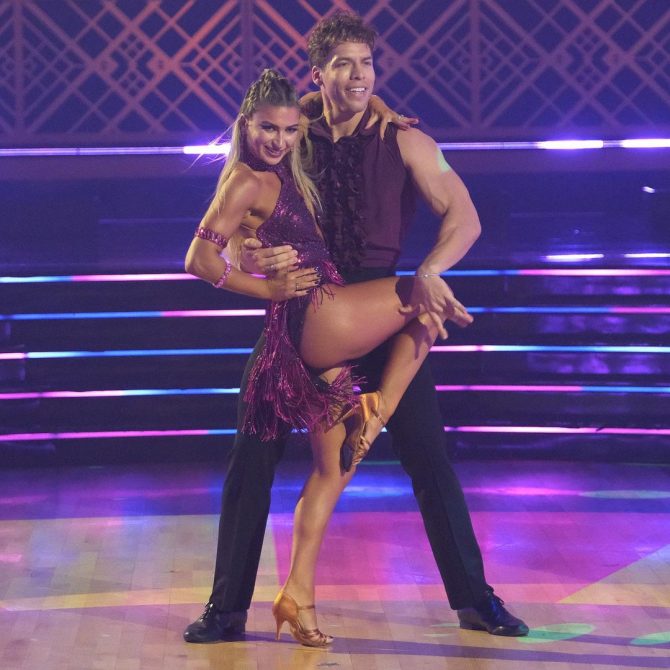 The Bully High star further explained that he weighed around 205lbs before appearing on the show, but after his elimination, six weeks later, he had already lost 10lbs, which now makes his body weight stand at 195lbs.
Fans' reaction to the post
The post gained a lot of traffic, and the comment section recorded many users penning their thoughts down while someone asked him a question, "Are you going to continue dancing?"
A fan aired his opinion on how he looks like a younger version of his father, "In second I can see younger @schwarzenegger in everything so great genetic." At the same time, a Conan The Barbarian movie lover asked for him to be recast in Arnold's movie, "Conan remake make it happen @schwarzenegger."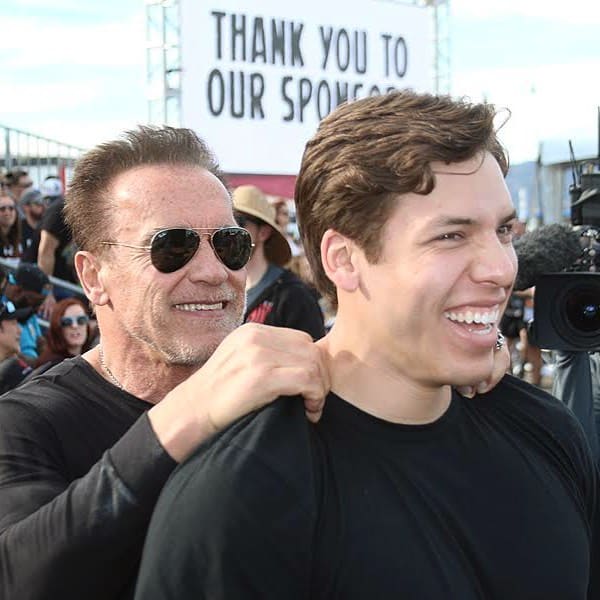 Another IG user claimed he could fill in for being his father's twin, "Someone gets this man on some serious juice! He would be the twin of his pops." An IG follower replied bashfully, "With no gear, that's a waste of good genetics. We want to see your full potential. Ask daddy to build you a cycle, lol."
Joseph Bena's reason for contesting on the show
Prior to his participation in Dancing with the Stars, Joseph talked about how his family reacted to the news of his desire to feature on the show. "Whole family is really surprised." He revealed the untypical Schwarzenegger trait: "Dancing is not really a part of the gene in our family."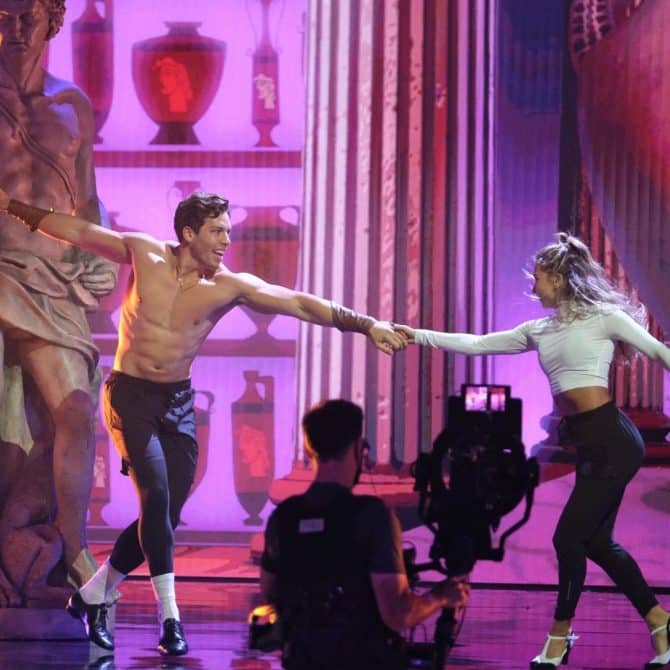 This further reinforced the Chariot star's interest in going on stage. He claimed he wanted to disprove people's preconceived notions about him and didn't want to live in his father's shadow but rather create his own art and space. Joseph concluded that he is not just breaking the "dance floor" but is also about "breaking the barriers in his family."