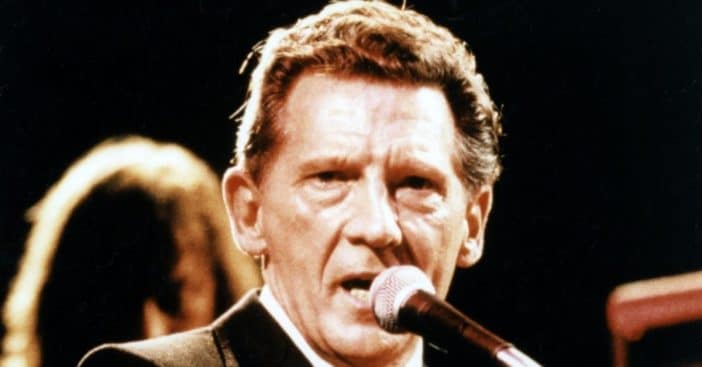 Musician Jerry Lee Lewis has died.
He died at his home in Memphis. The cause of death is currently unknown. 
He was 87 years old.
Musician Jerry Lee Lewis has passed away at the age of 87. He reportedly died at his home in Memphis, Tennessee. As of now, no cause of death has been revealed but he did suffer from a stroke several years ago. Jerry was recently inducted into the Country Music Hall of Fame for his contribution to country music after his induction into the Rock & Roll Hall of Fame in 1986.
Jerry is best known for his songs "Great Balls of Fire," "Whole Lotta Shakin' Goin' On," among others. He was nicknamed "The Killer," due to his wild performances. He shot to fame in the '50s and toured with greats such as Elvis Presley and Johnny Cash.
Jerry Lee Lewis dies at 87
However, his personal life caused his career to go downhill for a bit. He infamously married his 13-year-old cousin, Myra Gale Brown when he was 22 years old. He got so much negative press about it that he had to cancel his tour. Later on, he made a comeback and dabbled in several musical genres including country, pop, and rock. He also went on to have seven marriages and six children.
As he aged, he continued to tour until he was no longer able to do so. One of his bestselling albums to date is his 2006 album Last Man Standing. Jerry received many accolades including A Grammy Lifetime Achievement Award.
He will be missed.