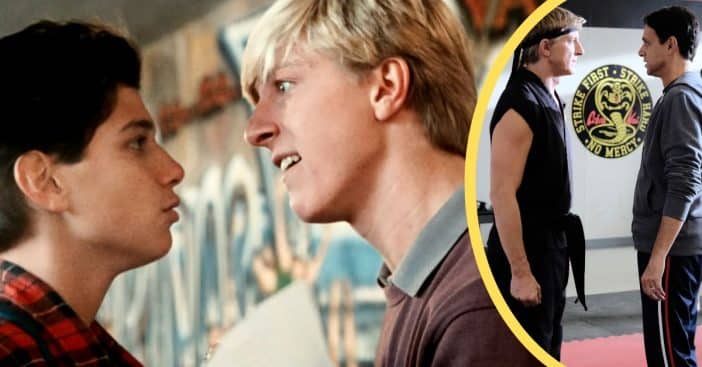 Daniel LaRusso became the Karate Kid in part because of the bullying antics committed by Johnny Lawrence in the 1984 sports film. The two competed on school property, for the heart of a mutual crush, and at the Under 18 All-Valley Karate Championships. But, say actor Ralph Macchio, some of the tension Daniel had with Johnny was shared between him and his co-star William Zabka.
Both Macchio and Zabka reprised their Karate Kid roles of Daniel and Johnny respectively several times over the years, sometimes in other sitcoms, and most prominently in the Cobra Kai sequel series on Netflix. While they were meant to just be rivals on-screen, it turns out things were icy between them when the cameras weren't rolling – culminating in an incident where Macchio was rendered unconscious. What happened, and where do these two stand now? Sweep the leg to find out.
Ralph Macchio and William Zabka channeled their on-screen rivalry with ease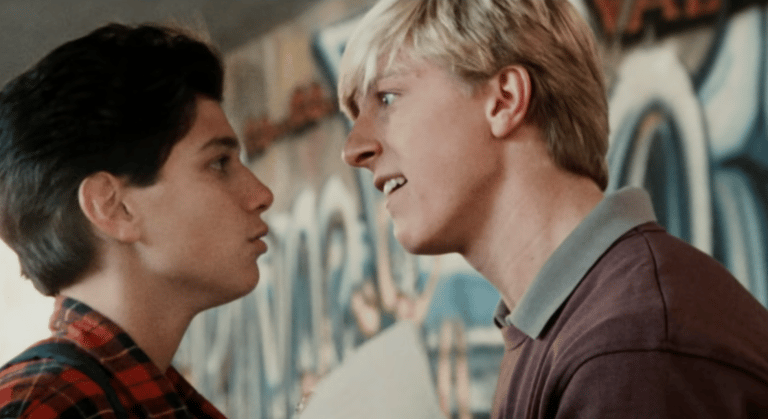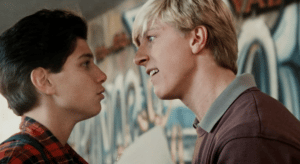 There were a lot of contenders vying for the role of Daniel LaRusso, including Robert Downey Jr., Sean Penn, Tom Cruise, and Nicholas Cage. Ultimately, Macchio's performance as Johnny Cade in 1983's The Outsiders won him the role. His casting also got the main character's original name changed from Weber to LaRusso. As for Zabka, he won the part over the original favorite for the role, Crispin Glover. Instructed to act out a scene, Zabka grabbed director John Avildsen and said "Watch your mouth a—hole!" He took off his headband and apologized, explaining that had been an outburst by Johnny Lawrence, not Zabka. Combined with this and his background in wrestling, Zabka secured his spot on the cast.
According to Macchio, there was never quite a relaxed atmosphere between the on-screen rivals, even when the cameras weren't rolling. In fact, recalling the first time he saw Zabka, Macchio remembers thinking he "scared the sh—t out of me." As Mr. Miyagi would say, it's alright to lose a tournament, but not alright to lose to fear. Well, it turns out a little trepidation was warranted, because while they were filming the Halloween fight, Macchio was accidentally knocked unconscious. It was easy to channel some friction after that. But is that how things still are now?
Have things changed between Ralph Macchio and William Zabka?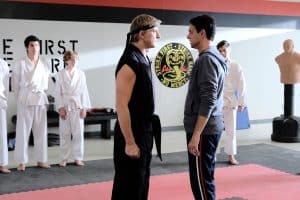 Macchio's credits also include Eight is Enough and My Cousin Vinny, but it is The Karate Kid that he pays tribute to with his new memoir, Waxing On: The Karate Kid and Me. It's the kind of homage Daniel would pay to Mr. Miyagi, as seen with how prominent the character still is in Cobra Kai, even with both character and actor sadly deceased. Fittingly, it's also through Morita and Miyagi that Macchio and Zabka could connect further. In Waxing On, Macchio recalls how they both attended Morita's funeral. "He caught my eye,' he shared. "No smirk, just a simple smile."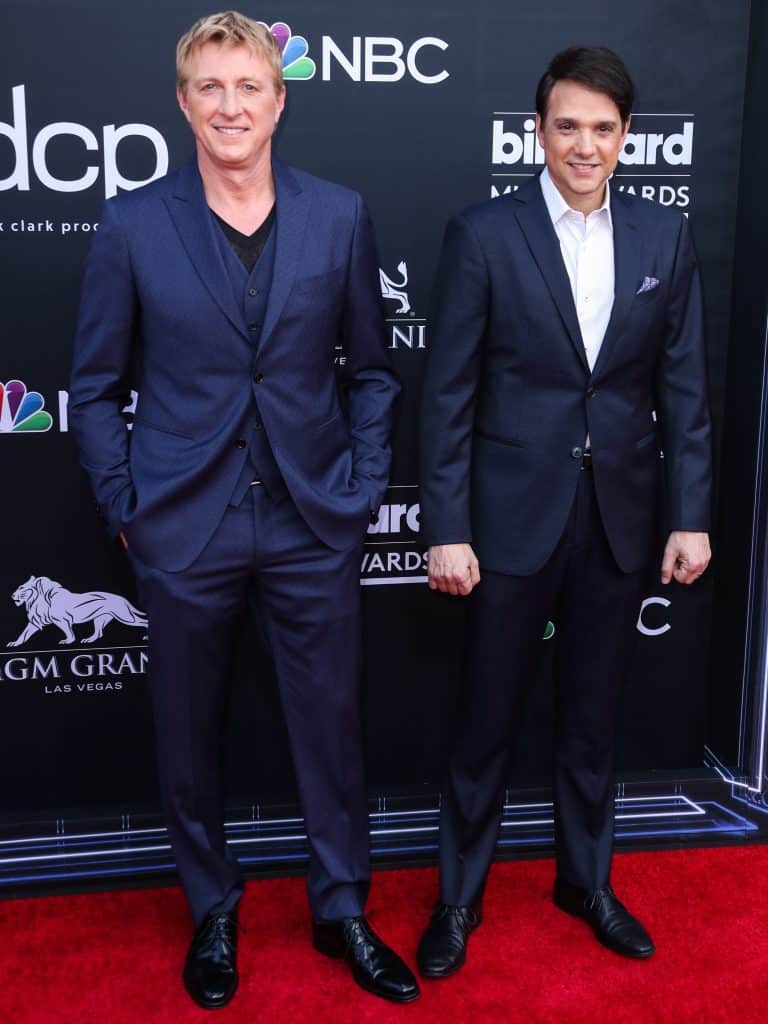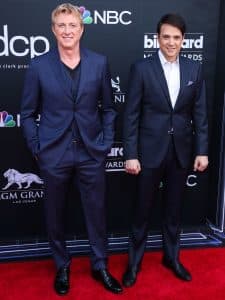 Indeed, it was usually through mutual events that these two crossed paths, as noted by Zabka, "Over the years, Ralph and I had seen each other, we'd bumped into each other at different festivals and this and that, [a] memorial for Pat Morita." It helped set the stage for Zabka inviting Macchio to be in a music video he was filming, and for the All-Valley champion to accepting the request. The two became friends just in time to properly reprise their roles in Cobra Kai, first streamed on YouTube, then Netflix, rekindling old grudges and teaching a new generation to kick their way to the top.