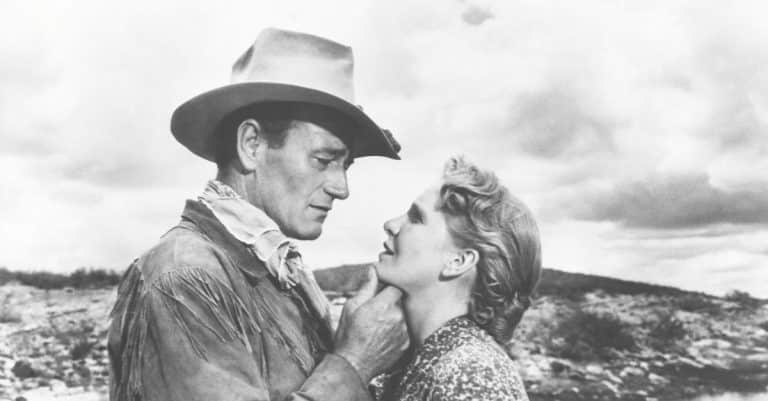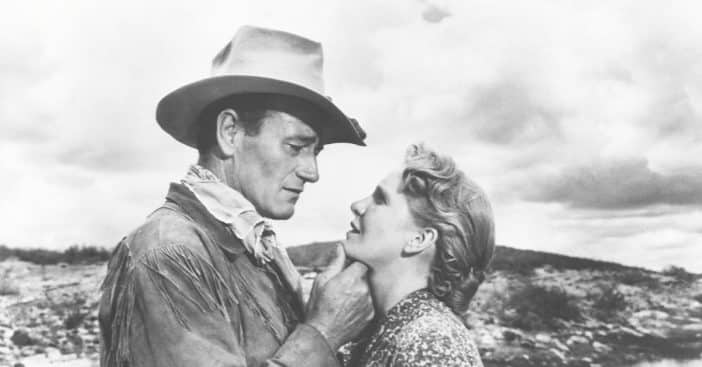 Despite John Wayne's successful career in the entertainment industry, his professional relationship with colleagues such as Frank Sinatra, Christopher Mitchum, and Clint Eastwood has been marred by feuds and disagreements.
The Big Trail star also had a difficult work relationship with Hondo co-star Geraldine Page when he was featured in a role that required a bit of intimacy. Wayne felt uncomfortable kissing Geraldine, as described in the script, but the True Grit star found a way to handle the situation.
John Wayne shared a kiss with Geraldine Page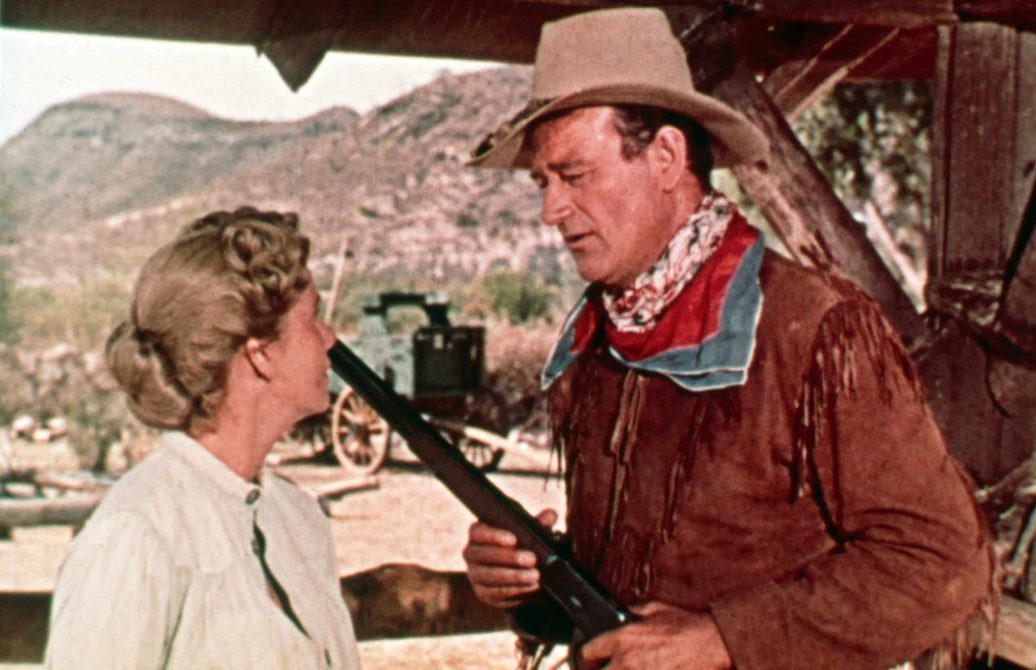 While commenting on his role in the 1953 movie, Wayne couldn't hide his displeasure about sharing a kiss with Page. He claimed that in order to act in another scene that involved kissing, he might have to devise a means to cope. "Jesus Christ, I'm afraid I might puke the next time I have to kiss her," Wayne said. "Maybe if I hold my breath it won't be so bad."
Wayne's confidante, Mary St. John, also weighed in on the issue. "Do you want to know how bad she smelled?" she asked rhetorically. "Page did not have the best morals in the world, and hard-up stunt men were seen stumbling out of her room every morning, but even Ward Bond wouldn't take advantage of her availability. That's how bad she smelled."
Carolyn McGivern's book, John Wayne: A Giant Shadow, detailed the struggles the cast members and crew faced filming Hondo. On top of that, Wayne disliked the director, John Farrow, and their filming equipment was not in good shape, so it developed faults quite often.
John Wayne charmed Geraldine Page
McGivern also noted that Wayne left the actress spellbound after their time on Hondo set, as she had nothing but sweet words to say about the Shootist star. "He is a fantastic, fantastic man," Page enthused. "He's an enormous man. I have never encountered another man quite as big, rugged, strong, loud, critical, mean, short-tempered, quick to seek forgiveness, and even quicker to give it, profane, intelligent, or supremely gifted."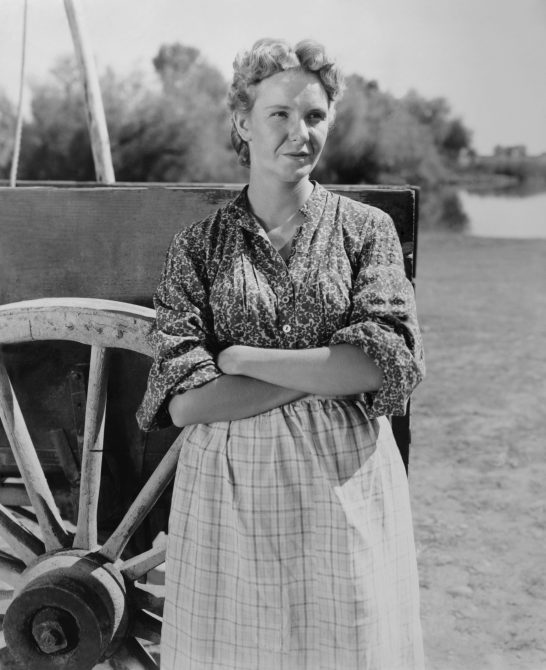 She continued, "He has an irresistible charisma. I love him and would do anything for him. The best thing about him is that he will scream himself hoarse and suddenly apologize and seek forgiveness."