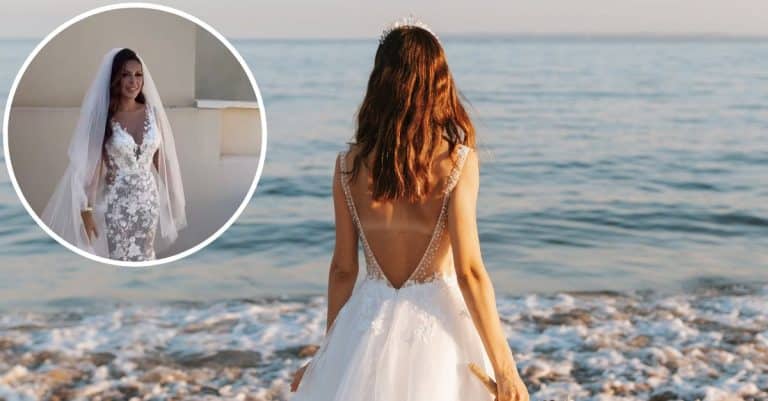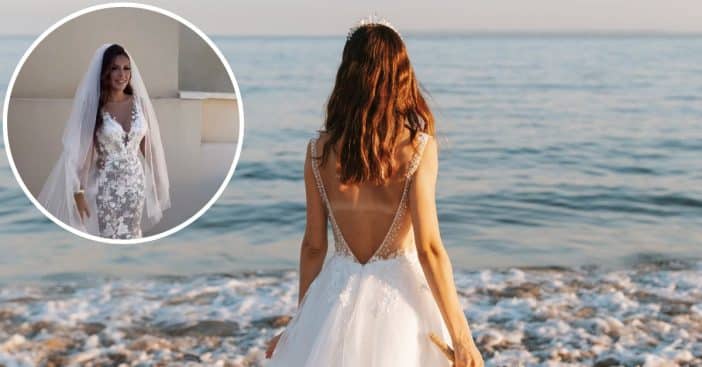 People's opinion on what and what not to wear differs greatly based on culture, fashion sense, occasion, and season of the year. However, no matter the choice of clothes selection, everyone has the freedom to rock any outfit — unless there are laws in the places they live that state otherwise.
Recently, a bride, Laura, became the subject of online debate after her bridal designer, Oksana Mukha, posted a video from her wedding celebration on Instagram with the caption, "Irresistibly gorgeous bride @lauralempika in our unique dress MIA without sleeves 🤩 @oksana_mukha_paris." Netizens slammed said woman for wearing a transparent wedding gown and strongly criticized two of her bridesmaids who wore "weird" dresses.
The Post
View this post on Instagram
In the clip, the newlywed was seen flaunting her white gown, which has a see-through design at the sides, running from her armpit region to her hip.  Also, most parts of the dress appeared semi-transparent, with the exception of the pubic region, which has just a small piece of clothing covering that part of her body.
The footage further detailed Laura showing her alluring look while her maids of honor cheered with beautiful smiles. The bridesmaids appeared in satin mint green gowns, except for two of them who rocked different dresses from the others.
The two bridesmaids' outfit
The two maids of honor wore fully revealing mint green lace gowns, which were completely unlined, with high-waist mint green panties were visible under the dresses. Their style has since attracted a lot of comments for its sex appeal and unsuitability for the wedding.
Internet users compared Laura's gown with the two maids of honor's dresses and concluded that the two ladies' styles were more inappropriate and unacceptable.
Facebook users' comments on the post
The video caught a lot of people's attention and garnered spiteful comments after it was posted on a private Facebook page where users scornfully discussed if the dresses were good for the wedding ceremony. "I don't know what's worse," the post reads. "whatever's going on with the two bridesmaids or whatever's going on with the bride."
"The bridesmaids' 2 dresses are just plain weird," a Facebook user wrote. "But the bride's dress is gorgeous I love it."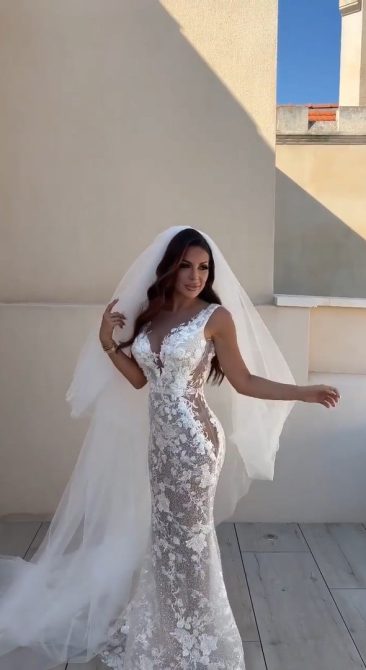 While another user claimed, "If one of my friends told me I had to wear granny panties and a see-through dress at her wedding in order to be in the bridal party, I would no longer be in the bridal party."
"The bridesmaids are worse. Why are they dressed differently to the others anyway?" other users commented. "The other bridesmaids' dresses are so pretty. Why did those two get done so dirty?"
Instagram users support Laura
However, some Instagram users had a different view on the issue as they were in support of Laura. "Why is everyone so negative?" a person wrote. "It's her wedding, not yours."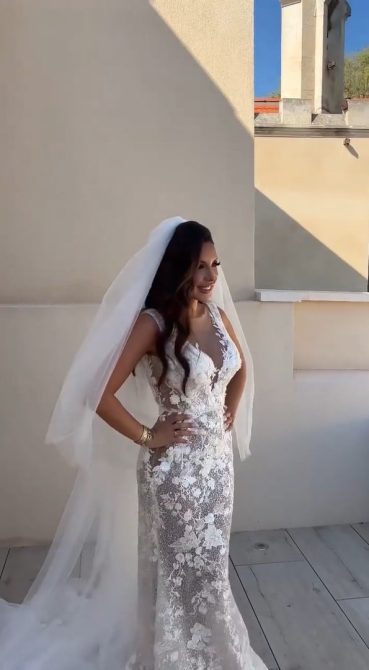 Another IG user cleared the air by saying she has the freedom to choose any outfit she wishes to wear for her wedding ceremony. "Its her day and she can wear what she wants!" she noted. "No different than wearing a bathing suit out in public. You go girl!!"