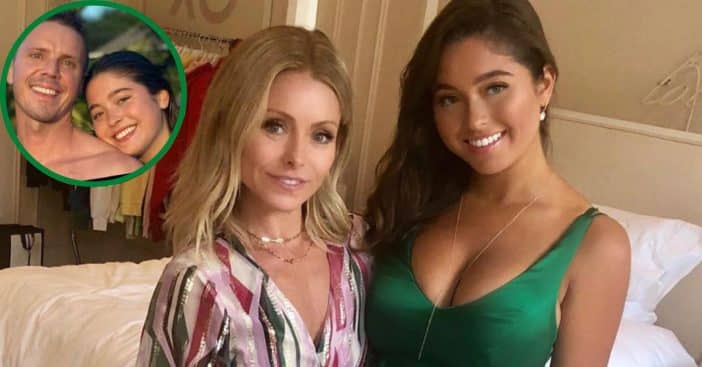 The crisp air of autumn isn't chilling Lola Consuelos or family friend Jake Shears as they both bear warm smiles in a new beach photo. Lola, 21, is the daughter of Mark Consuelos and his wife and former All My Children co-star Kelly Ripa, 51 Together, they also have sons Joaquin, 19, and Michael, 25.
The couple has been celebrating – and quietly mourning – some big milestones for their kids lately, with some completing their education and others setting off on their college adventures. In the latest picture Mark shared, though, there were smiles all around celebrating singer-songwriter Shears, with Lola joining him for a sunny day at the beach.
Jake Shears and Lola Consuelos hit the beach with sun and smiles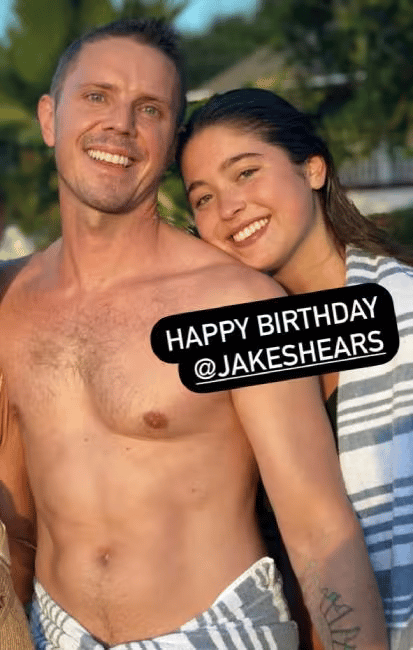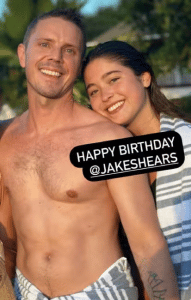 This week, Mark shared a photo of Lola and Shears, 43, standing side-by-side at an undisclosed beach. The sun is on their faces and Lola's dark hair is wet from the water. Not much of their outfits is visible, but both are seen wearing striped gray-and-white towels, Shears around his waist and Lola around her shoulders, with tropical trees and a clear sky over their shoulders.
Shears actually celebrated his birthday on October 3, so Mark's post, which seems shared to his Stories for a 24-hour window, was to honor that. Shears is known as the male lead singer of the pop-rock band Scissor Sisters, joined by Scott Hoffman and Ana Matronic. Mark's birthday post is captioned, "Happy Birthday @jakeshears."
Something of a style expert
View this post on Instagram
For this particular beach photo, we can't see what Lola chose to wear for the occasion, but according to mom Kelly, she likes to doll out style advice. She might not be getting as much since Lola flew the coop, but she's heard her share. "Don't wear that. You look ridiculous," Kelly quotes Lola saying. She added, "She oddly says that my clothes should be tighter and shorter, which has the reverse effect, as it does, and I wind up actually making my skirts longer and blousier and bigger."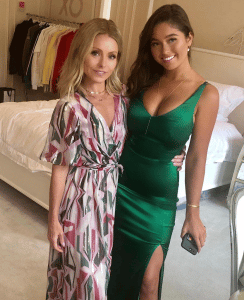 It is appreciated, though, as Kelly admits to Lola, "If I could pull off your clothes, I would in a heartbeat. You've got the chicest sense of style and you wear everything with confidence." It does go two ways, though, as Kelly was quick to remind her daughter. "What is the one thing I've always told you?" she asked Lola, before answering, "Never touch your eyebrows! I have always told you never to touch your eyebrows, and you never have, and I'm so right about that."