Actor and activist Sacheen Littlefeather died on October 2 at the age of 75
Littlefeather famously delivered a speech on behalf of Marlon Brando at the 45th Academy Awards to raise awareness to Native American hardships and treatment in the media
Littlefeather continued to advocate and do important work for her community over the years
On Sunday, October 2, Sacheen Littlefeather passed away. The actor and activist was 75 years old when she died of currently unconfirmed causes. News of her passing comes from the Academy of Motion Picture Arts and Sciences, which shared the news on social media later that evening. News outlets have noted that she had been suffering from breast cancer.
Littlefeather worked as a model, actor, and Native American civil rights activist. During the 45h Academy Awards, she famously delivered a rejection speech on behalf of Marlon Brando, denouncing the ways Native Americans were being portrayed in Hollywood. The Academy recently issued an apology for her treatment that night in 1973.
The revolutionary acts of an activist

Sacheen Littlefeather, Native American civil rights activist who famously declined Marlon Brando's 1973 Best Actor Academy Award, dies at 75. pic.twitter.com/OlpsoItlCw

— The Academy (@TheAcademy) October 3, 2022
Late Sunday, the Academy announced, "Sacheen Littlefeather, Native American civil rights activist who famously declined Marlon Brando's 1973 Best Actor Academy Award, dies at 75." Littlefeather had reportedly endured several health battles over the years, including tuberculosis at age four, a collapsed lung at 29, colon cancer in the '90s in addition to radical cancer surgery, and stage four breast cancer in 2018. Years ago, during one of her particularly painful bouts of health issues, it was Brando who referred her to a doctor and this subsequently helped her recover. It also laid the groundwork for an act she wanted to repay.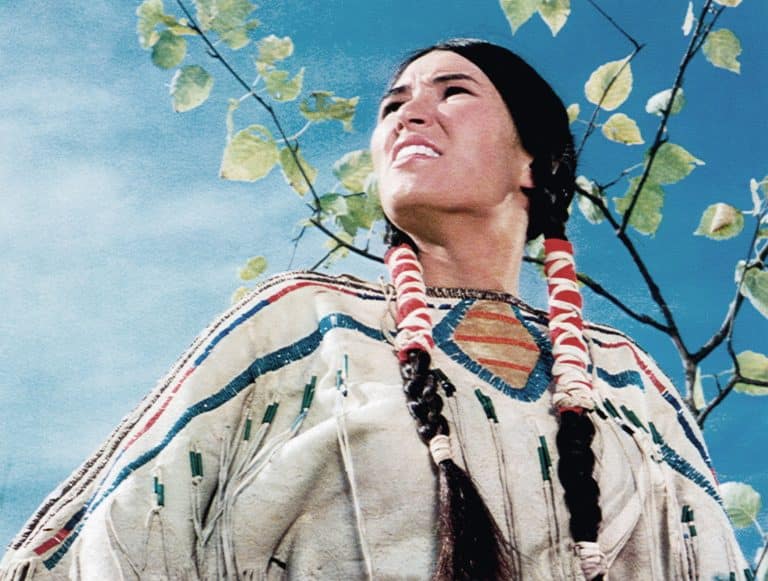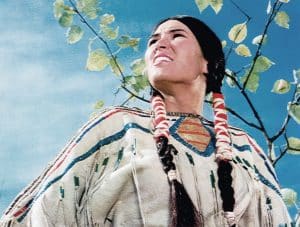 Brando had voiced an interest in advocating for the civil rights of Native Americans. So, he and Littlefeather arranged for her to deliver a speech during the 45th Academy Awards rejecting his Oscar for The Godfather; he boycotted the ceremony to also raise awareness for the standoff at Wounded Knee. Littlefeather listed these grievances on Brando's behalf and added, "I beg at this time that I have not intruded upon this evening and that we will in the future, our hearts and our understandings will meet with love and generosity. Thank you on behalf of Marlon Brando." She was met with a mixture of booing and applauding.
The life of Sacheen Littlefeather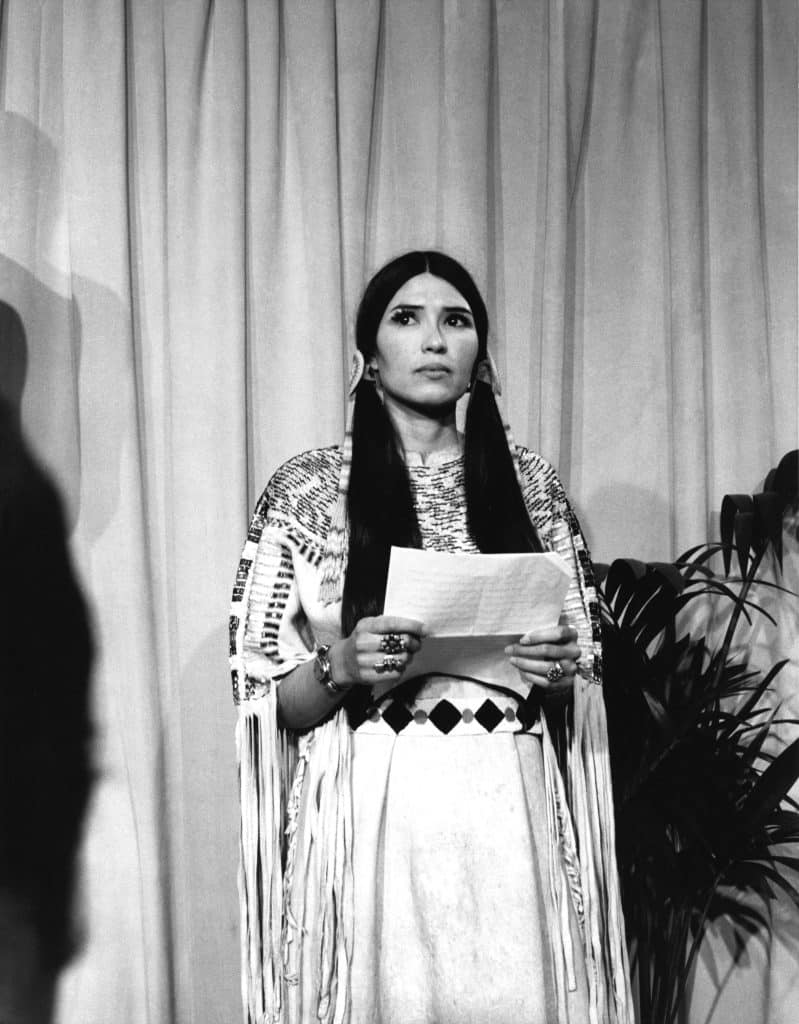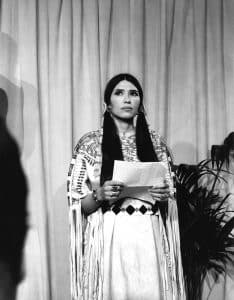 Sacheen Littlefeather was born as Marie Louise Cruz on November 14, 1946, in Salinas, California. On her father's side, she is of Yaqui and White Mountain Apache descent. She showed an early aptitude for fashion, winning awards in high school and expanding that talent to modeling when she was out of school. Between this, along with studies in the dramatic arts, she explored her Native American identity. Around the time of the 1970 occupation of Alcatraz, which she participated in, she took up the name Sacheen Littlefeather, a mix of her father's nickname for her when she was little and the feather she always wore in her hair. Playboy was supposed to do a themed spread featuring Littlefeather but it was canceled. After her famous Oscars speech, though, first John Wayne charged at her – to apparently attack her for her words – and Playboy approached her again to try the shoot once more.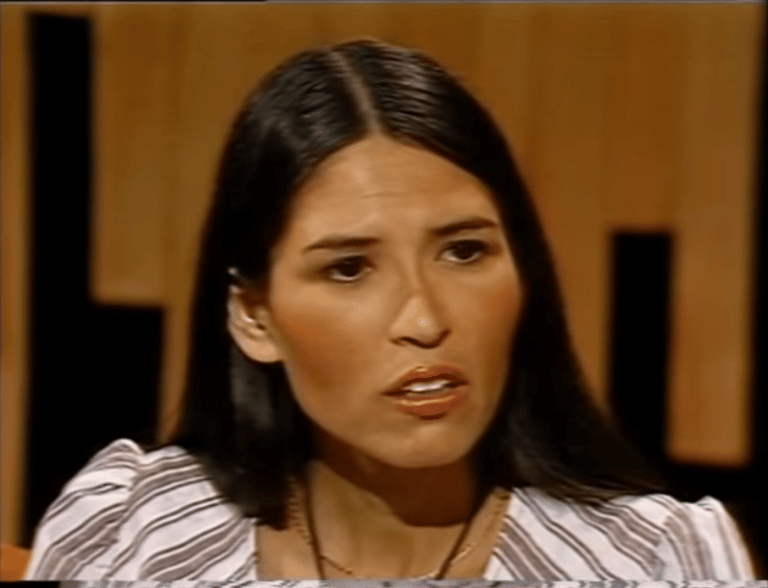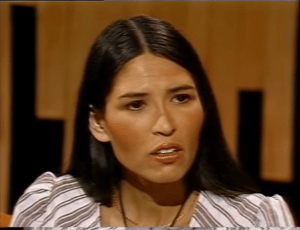 Littlefeather continued her advocacy after her famous 1973 speech. She worked as a staff member for the American Indian Center and was director of the First Nation Education Resource Center. She drew attention to a crucial letter that eventually reached the hands of Nelson Mandela, highlighting issues such as unemployment and limited healthcare faced by Native Americans. Her dedicated work has earned her awards over the decades commending her contributions to the arts and social causes. In June, the Academy formally apologized to Littlefeather for her treatment on the night of her famous speech.
Rest in peace, an activist and inspiration.