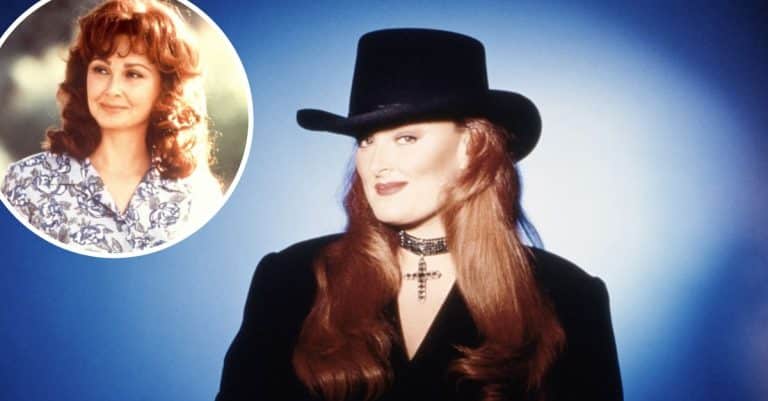 Wynonna Judd recently began her final tour of The Judds and was very emotional onstage. Wynonna vowed to continue on with the tour that she planned with her late mother Naomi Judd. Noami died by suicide on April 30.
A fan shared a clip of the concert, specifically Wynonna performing alongside Brandi Carlile. Wynonna was wiping away tears during the performance at Van Andel Arena in Grand Rapids, Michigan.
Wynonna Judd gets emotional during first show without her mother
#loveisalive @martinamcbride @brandicarlile both proved besties in #GrandrapidsMI do heal hearts!!!! @thejuddsmusic wow awesome start in what must be the most difficult "first"#MissMyMom ❤️ pic.twitter.com/YXLi84yxoy

— Lynne J. Johnson (@MoJoCMO) October 1, 2022
Prior to the first show, Wynonna was sharing some sneak peeks of the concert series with fans. She joked, "Can't ever have enough sparkles!" next to a photo of 19 cans of glitter spray. Wynonna is set to make 11 stops on her tour and will be joined by guests such as Faith Hill, Little Big Town, Martina McBride, Ashley McBryde, and Trisha Yearwood.
Wynonna confirmed the tour during the celebration of her mother's life and career back in May. She said at the time, "So, I made a decision and I thought I'd share it on national television. That after a lot of thought, I'm going to have to honor her and do this tour. I'm just going to have to. Because that's what you would want, and Bono once told me give them what they want, not what you want."
"I didn't know if I could go on without her," she continued. "Oh, God. Life is so strange. It's so devastatingly beautiful what happened here tonight, so we will continue this spectacle. That's what she would want, right?"