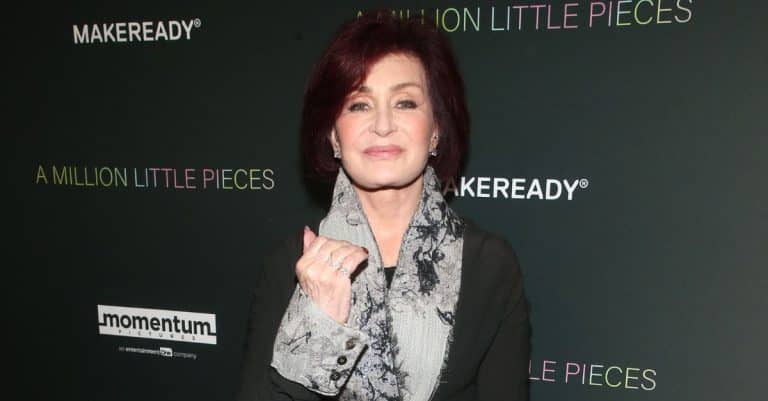 Sharon Osbourne is making a comeback with a docuseries a year after she was "in the crosshairs of the cancel culture movement" because she defended her friend, Piers Morgan. She had a falling out with The Talk cohost, Sheryl Underwood, who told her Morgan's comments on Meghan Markle's suicide revelation on The Oprah Winfrey Show were racist—and Sharon vehemently disagreed. 
Following the argument, several people came out to reveal Sharon was racist; a fired The Talk cohost, Holly Robinson Peete, tweeted her experience with Sharon, "I'm old enough to remember when Sharon complained that I was too 'ghetto' for #theTalk…then I was gone." However, Sharon denied the allegation in reply to the post, "Never in my life did I utter the words that Holly was 'too ghetto' to be on the Talk, as well as not having her fired."
Sharon Osbourne returns with a docuseries
Ultimately, CBS had no choice but to let her go in March 2021. "As part of our review, we concluded that Sharon's behavior toward her co-hosts during the March 10 episode did not align with our values for a respectful workplace," the network said. "We also did not find any evidence that CBS executives orchestrated the discussion or blindsided any of the hosts."
After taking more than a year to heal, she's returning to the US media with a Fox Nation four-part docuseries, Sharon Osbourne: To Hell and Back, to talk about her experience with cancel culture. For the documentary's promotion, she sat on Fox and Friends to talk about her feelings.
She thinks it's unfair
Not going down without a fight, she revealed, "I've worked in this industry for 50 years — actually, 55. I didn't want that to be the end of my career, and I thought it was unfair." She also mentioned that cancel culture enabled people to "destroy my life because of the way I feel."
CBS's name also popped up during the conversation, "I was this lamb slaughtered that morning," Sharon said. "And CBS denied responsibility." Finally, she maintained her stand on Morgan's comments, "I'm not racist. He's not racist, but because he said something about somebody who is mixed race… I said, 'That's nothing to do with that.' He knew Meghan for a long time, so he's talking from experience."