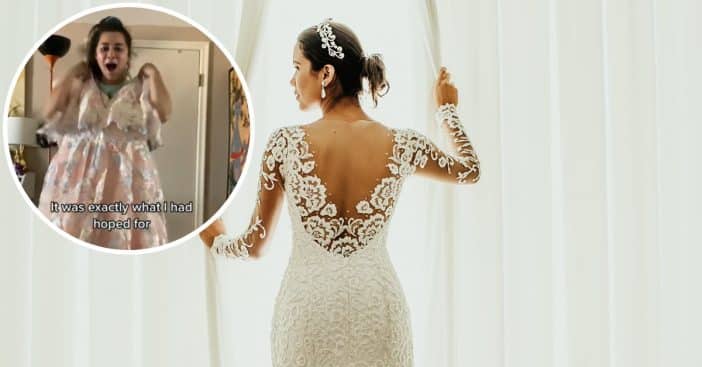 The task of scouting for and picking a wedding dress can be physically and financially demanding for the bride, but that's one of the fun parts while preparing for the ceremony. The good news about this process is that every bride will always find a gown within her budget, but at the same time, the question remains, will said gown pass societal standards?
Recently, soon-to-be bride Madi Posa, who lives in Texas, became the subject of cyber bully for revealing how excited she was to have found a wedding gown for just $200 in an online thrift shop. Prior to her discovery, she had been to physical stores to check some out, but couldn't afford them because the price tag was in the thousands.
The TIkTok Video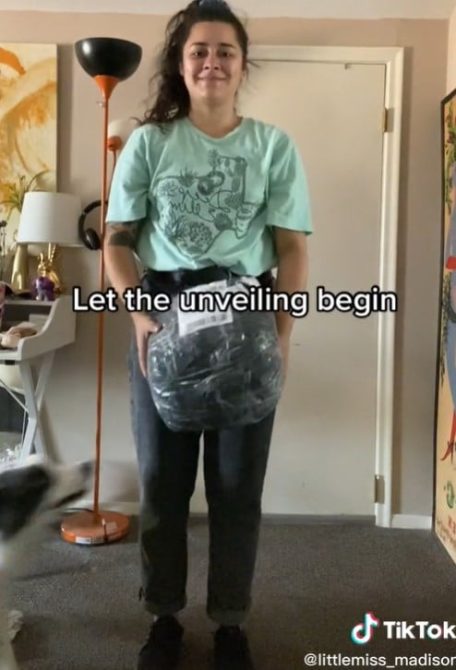 Madi shared her bundle of joy on TikTok to celebrate her wins and probably to inspire others in the same situation she was in that there are still budget-friendly deals. To her dismay, though, the post was met with mean comments from bullies who described the gown as ugly.
Nonetheless, Madi excitedly unwrapped the dress, which came in a tight black parcel, for the first time while making the video. It was packed inside out, leaving her puzzled for a moment because she thought she had the wrong gown delivered to her. Interestingly, when she opened it properly, she fell deeply in love with the vintage pink and blue non-traditional wedding dress.
Madi's posts garnered mixed reactions
Since the post went viral, public opinion on her decision to buy the gown has been divided. some praised her for staying true to herself, while others have left demoralizing comments. A user revealed, "I'm obsessed with it, you look so beautiful," while another gave made the nasty observation, "Nooooooo, It's giving Little Bo Peep vibes."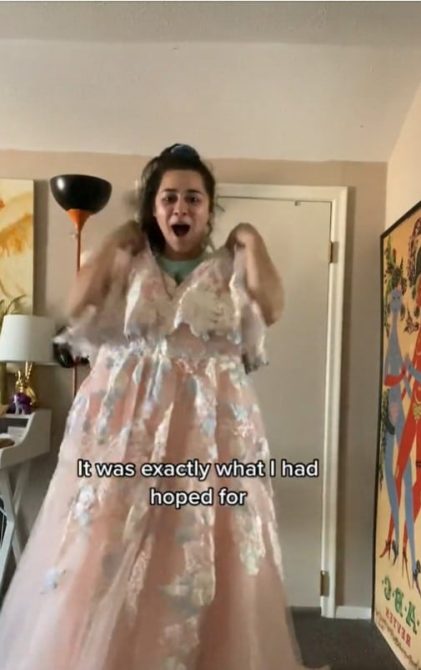 Despite the negative comments, Madi told her followers that she is satisfied with the gown and she is happy she stood with her choice. "It's exactly what I hoped for. I'm glad I trusted the process," Madi claims.