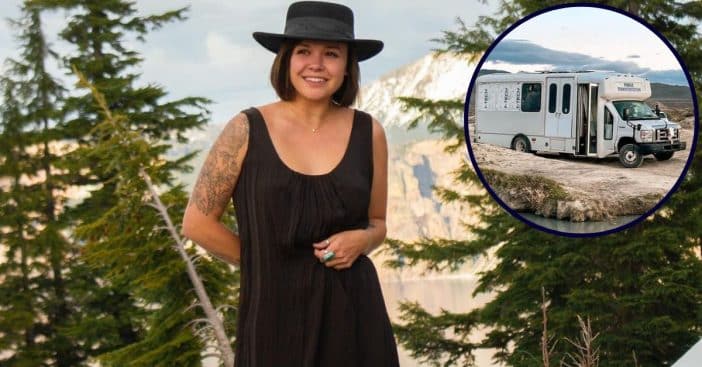 There is a 29-year-old woman named Sydney, whose last name is only known to those she chooses to share it with, who has spent over two years living life on the road. She began what can best be described as a "van life" in a 40-foot long Thomas School bus that was converted into a tiny home. And, being a novice, she had to rely on friends to get her through the early days and advise her on real-life situations that couldn't be found on YouTube.
"I decided to buy my first school bus and, having no idea whatsoever on what I was getting into, I decided to go for the big 40 foot, technically, 36-ft… and it was a lot," she said.
However, a year after she started this new phase of her life, she downgraded to a 25-ft 2016 Ford E-450 shuttle bus, having discovered that she didn't need a big vehicle, because it took longer for the bus to catch up with her friends on trips. 
Bus life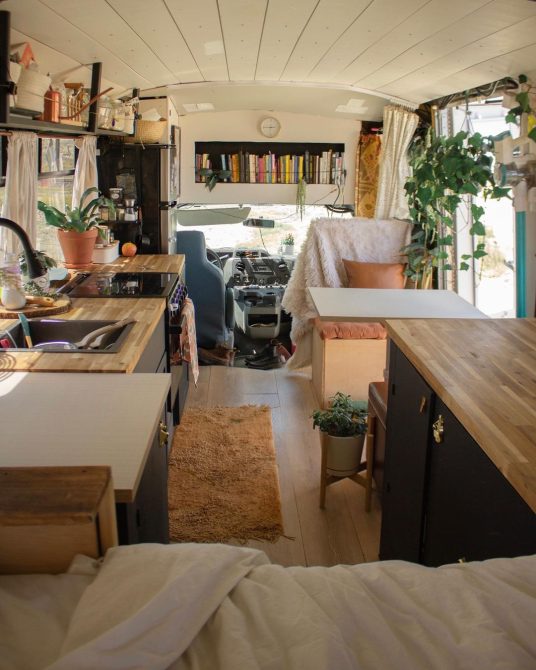 It was during a trip to Mexico that it dawned on her that she didn't need that much space for just her and her cat, Kayden. So when she got back to the United States, she purchased the shuttle bus for $12,000 and started building her mobile home; after executing the design, she projected her spending to be around $20,000.  
Taking on such a financially-tasking project didn't leave much of a dent in her pocket, because she had just sold her three-bedroom house in Portland. As a result, she only had to use a portion of the proceeds to foot the bill. Moreover, she claims the only expense she incurs is for gas. 
Her lifestyle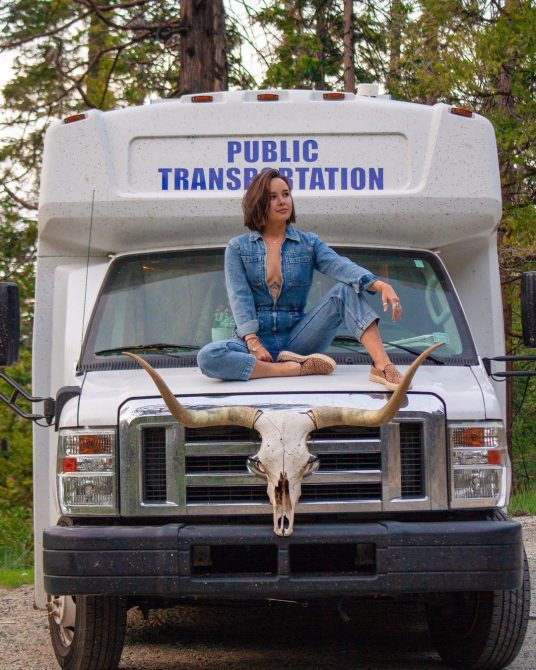 At first, Sydney wasn't comfortable living in her van, because she was coming from her luxurious and spacious home, but she handled the transition pretty well. Helping  to do so initially was spending the first evening in the company of her friends, and from there the community of van lifers she surrounds herself with, who she's very grateful for. 
She also revealed that one thing she took from her house was her plants; the interior of her bus is filled with lots of them, and she's created an environment for them to thrive in by exposing them to sunlight through the windows. The perks of keeping the plants come with a disadvantage as well: she claims that the dirt falls on the floor anytime she moves, which she then has to re-pack, but she enjoys the process. Also, Sydney is an avid book reader, so she took out the front panel of the van and transformed it into a bookshelf.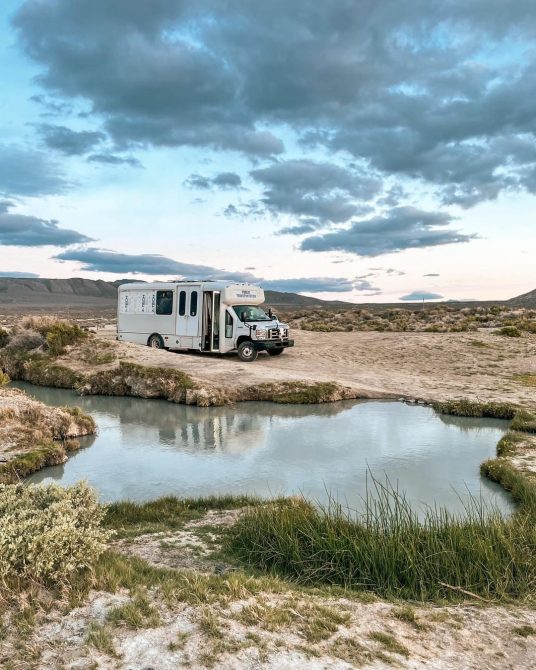 Sydney went out of the van lifers' norm for her kitchen appliances by getting a stand-up-style fridge instead of a chest-style one. As to the reason for doing so, she revealed, "The chest style fridge is more popular and more energy-efficient, but when you are moving constantly, if one thing spills or if raspberries start to drip, then you have this gross pool of that at the bottom of the fridge, and you would have to clean pretty much weekly."
Back on July 25, she made this enthusiastic Instagram post: "This build has been the most rewarding experience of my life. Lots of research, recommendations, invaluable help … blood, sweat and tears all went into building my dream home. I'm coming up on 30 and never in a million years did I think I'd be living in a 175 sq ft space that I built myself and drive around the nation in … like, what the? … Oh, how I adore my little home."