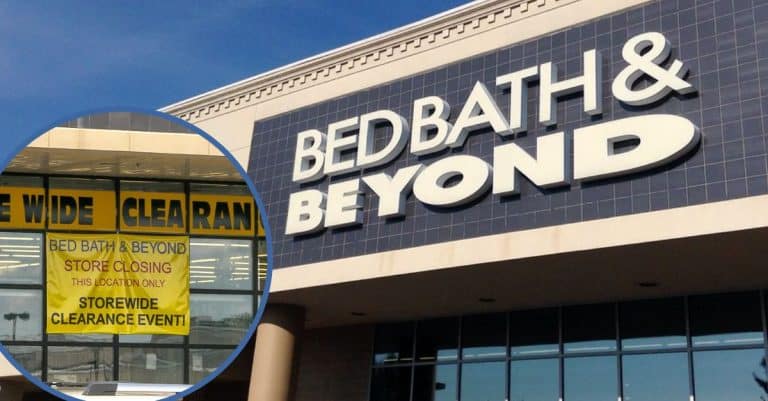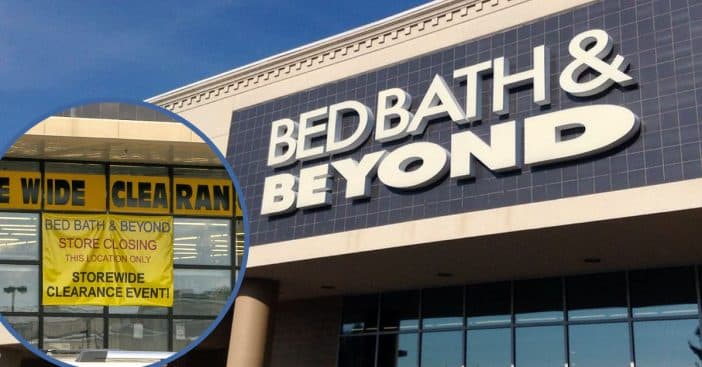 Bed Bath & Beyond is officially closing 150 stores, on top of cutting 20% of its workforce. Its shares fell after the retailer announced this new development. They plan to close out the lower-producing stores as well as exit a third of its owned brands to make a pivot toward national brands. The company predicts the efforts will save about $250 million this fiscal year.
"We are working swiftly and diligently to strengthen our liquidity and secure our path for the future," said interim Chief Executive Officer Sue Gove in a statement.
Bed Bath & Beyond suffering under inflation and supply chain issues
On top of the already-growing competition with online retailers like Amazon, the troubled retailer is mainly struggling with its financial concerns for the future. According to Yahoo!, they've been falling behind on payments to vendors, which is resulting in some suppliers to halt or restrict shipments. In addition to that, the current inflation (which is the highest we've seen in four decades) and supply-chain problems have caused incessant issues for retail chains beyond just Bed Bath & Beyond.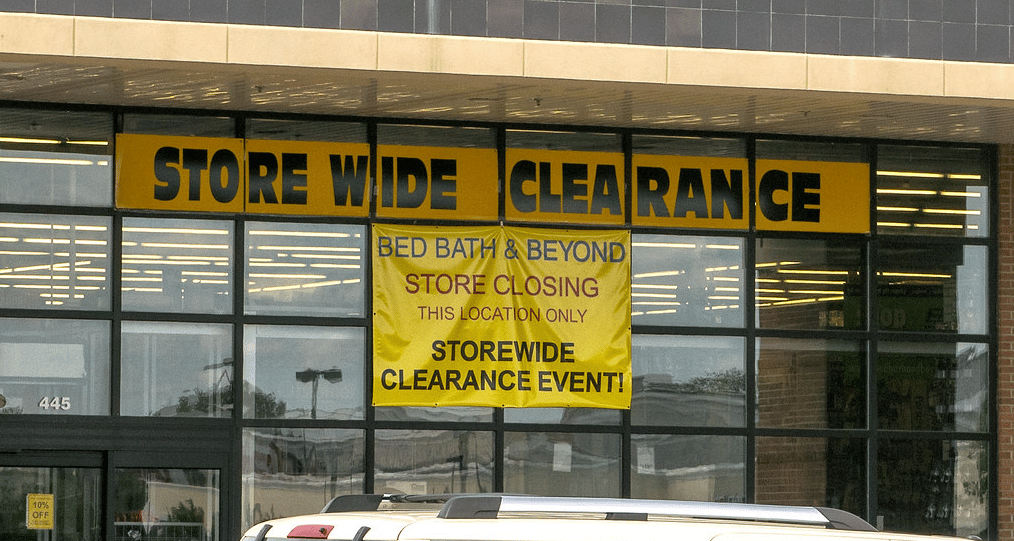 Former CEO Mark Tritton had allegedly done everything he could to keep business afloat—he boosted the company's private-label products, trimmed its offering of well-known brand names, and cut back on coupons, but ultimately, it still was not enough. After 2.5 years, he exited the company, calling what he left behind "a hot mess."
Well, as a result of pulling out those household name items that brought customers in in the first place (and the availability of their private-label products inconsistent during the pandemic), the company was left unable to advantage of rising demand when customers were stuck at home. Now, the store has too much inventory, which they plan to sell down during the holiday season.