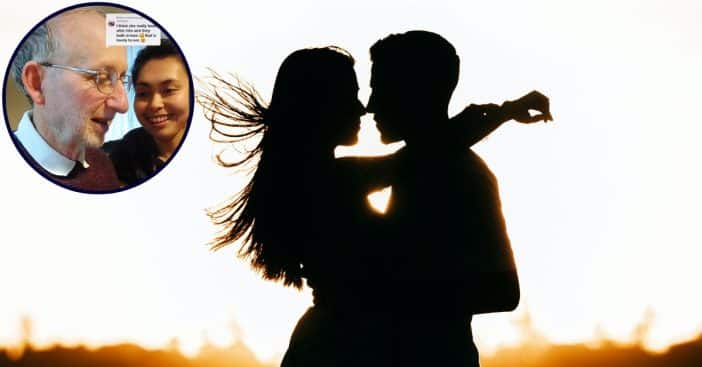 It is uncommon to see individuals marry from a different age bracket from theirs; however, it isn't an impossible situation. When it comes to love, factors such as a wide age range difference sometimes become irrelevant while searching for a soulmate.
Sometimes, most lovers just have that strong connection with their partner and aren't willing to end the beautiful thing they share because of their age gap. Such is the case of 27-year-old Jackie, who met David, 69, in 2016, and are happily married.
How the couple met
The duo met through an internet dating platform, Cherryblossoms, in 2016 while Dave was visiting Cebu. He claimed she caught his attention, "I was in Cebu in the Philippines at the time when I was using that website and I noticed Jackie's profile. That was the beginning of a wonderful relationship that is still going strong."
Interestingly, Dave summoned the courage to ask for her phone number, and she obliged. The lovers met in person on the second day and this strengthened their love journey. "Then next day, we met at Starbucks and you gave me a chocolate chip cookie," Jackie claimed.
The lovers face a lot of criticism because of their age
However, when the public got wind of their relationship, people claimed Jackie was in it for either the money or a Green Card. "There are some folks out there who have suggested that the only reason my wife Jackie married me, a man much older than her, is to obtain a green card," Dave said.
In a defensive tone, he claimed, "I'd say to those people now, clearly and directly, that you are absolutely (wrong)."
Despite a lot of negative criticism, some people have come up to defend the couple's choice of companionship in different instances. "I love you guys – you are so nice and kind, you seem so happy. One of my favourite couples," one woman wrote. Another TikTok user commends their decision. "You know sometimes it's about companionship. Some people don't like to be alone. She will probably take care of him till the day he dies. Priceless."
The love birds seem unbothered by the negative comment they get from online users rather, they are focused on how to live and enjoy a good life.