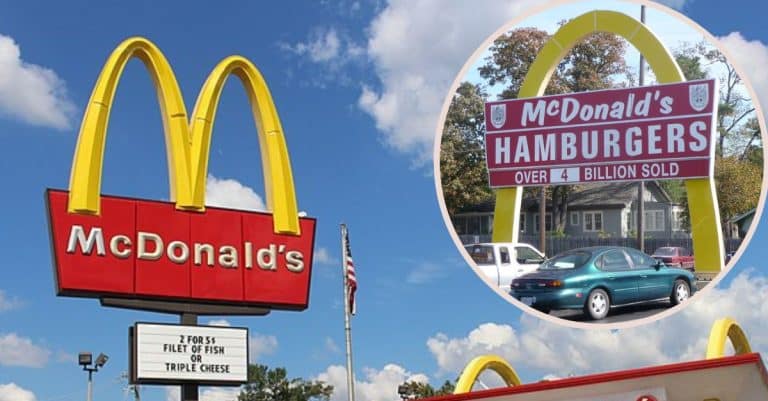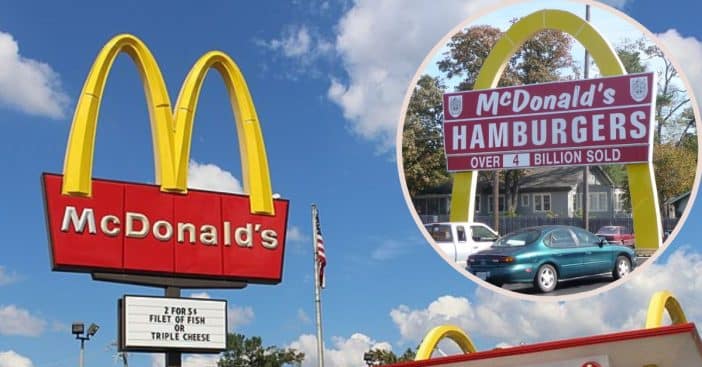 McDonald's has been around since the 1950s. Architects dreamed up the golden arches to help make the roof line look "less flat" but you may not realize that the arches didn't become a part of the logo until 1962. If you're a frequent visitor of the fast food chain, you may have realized that certain locations only have one arch versus the iconic two arches.
Reportedly, there are only 12 of these single arch locations left around the globe. When you think that there are around 38,000 locations, this is truly a rarity. Fans love to scope out where these locations still exist to get a photo with the single arch.
Only 12 McDonald's still exist with one arch
McDonald's shared in a statement, "The Golden Arches have been a beacon to customers since the 1960s when McDonald's began updating its single-arch Speedee signs at restaurants across the U.S. You can still find the original signs at a few select locations, which have become popular destinations for road-trippers and history buffs alike."
The restaurant continued, "We love seeing our fans celebrate our history at these nostalgic spots while also creating their own memories at McDonald's in their local communities." The first McDonald's golden arch went up in Phoenix, Arizona. At first, some locations had arches on opposite ends of the building or a single arch that held up the sign.
Now, basically, all of the McDonald's locations have the iconic double arch that forms an M. Have you ever seen a McDonald's with a single arch?