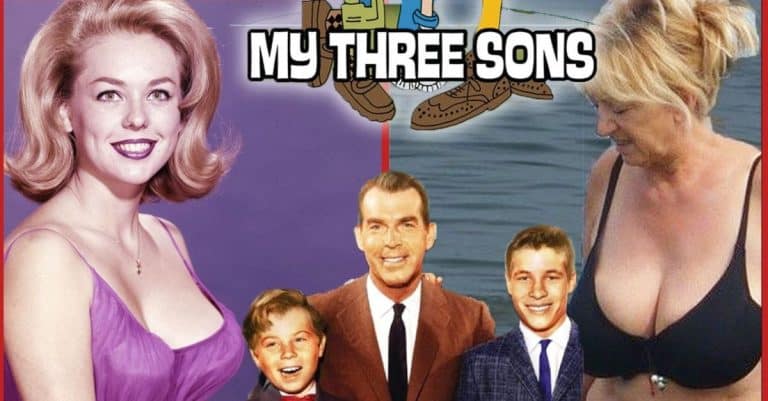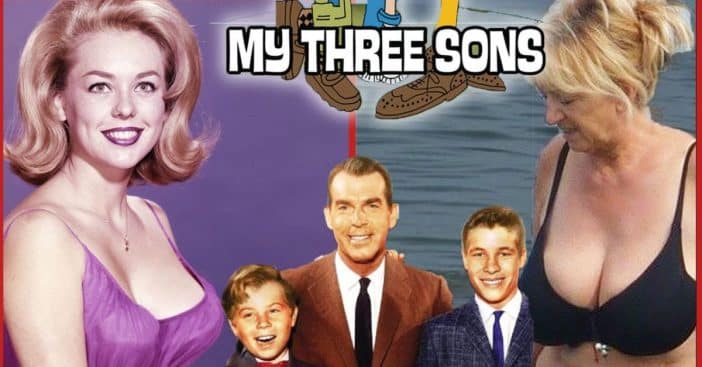 *FAQs at the bottom of article*
UPDATED 2/15/2023
My Three Sons was a true classic sitcom from yesteryear, following the lives of widower Steve Douglas and his three boys. Ya see, his 3 sons… This series was a cornerstone of situational family programming. Beginning on ABC, it moved to CBS after ABC declined its option because of the additional cost of shooting in color, so with the move came a new version of My Three Sons. At its best, there was never a dull moment with the three boys. And audiences enjoyed watching Steve handle all the growing tots, the swapping of the seasoned familial housekeeper, an adopted son, a stepdaughter, wives, and much more.
Today we're checking out the cast of My Three Sons, to see what all those sons got into after they moved out of the Douglas house.
Fred MacMurray (Steve Douglas)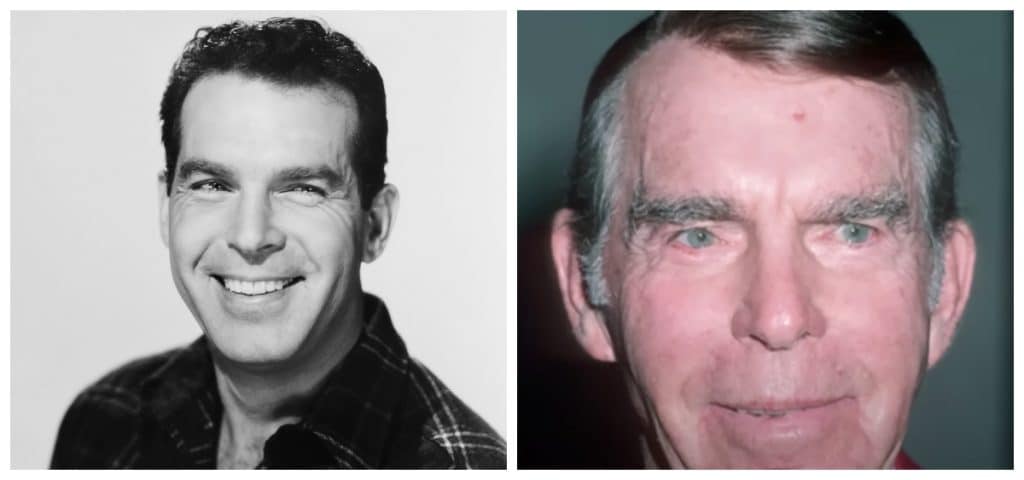 Steve Douglas is a widower and aeronautical engineer navigating the highs and lows of raising his children as a single parent, kind of. As he had a little help from Bub, and then Charley for the later seasons. But Fred was the heart of the show, delivering very tender moments, advising his kids, or explaining something to them. He came across as someone who was actually attached to these children.
Fred MacMurray began acting way back in 1929, and his aunt was actually a film actress too, named Fay Holderness. Throughout his early career, he co-starred with the leading ladies of the time… Katharine Hepburn in Alice Adams, and Joan Crawford in Above Suspicion. But he became one of Hollywood's most sought-after actors when he starred in Billy Wilder's crime drama, Double Indemnity in 1944. Possibly the best film-noir ever made.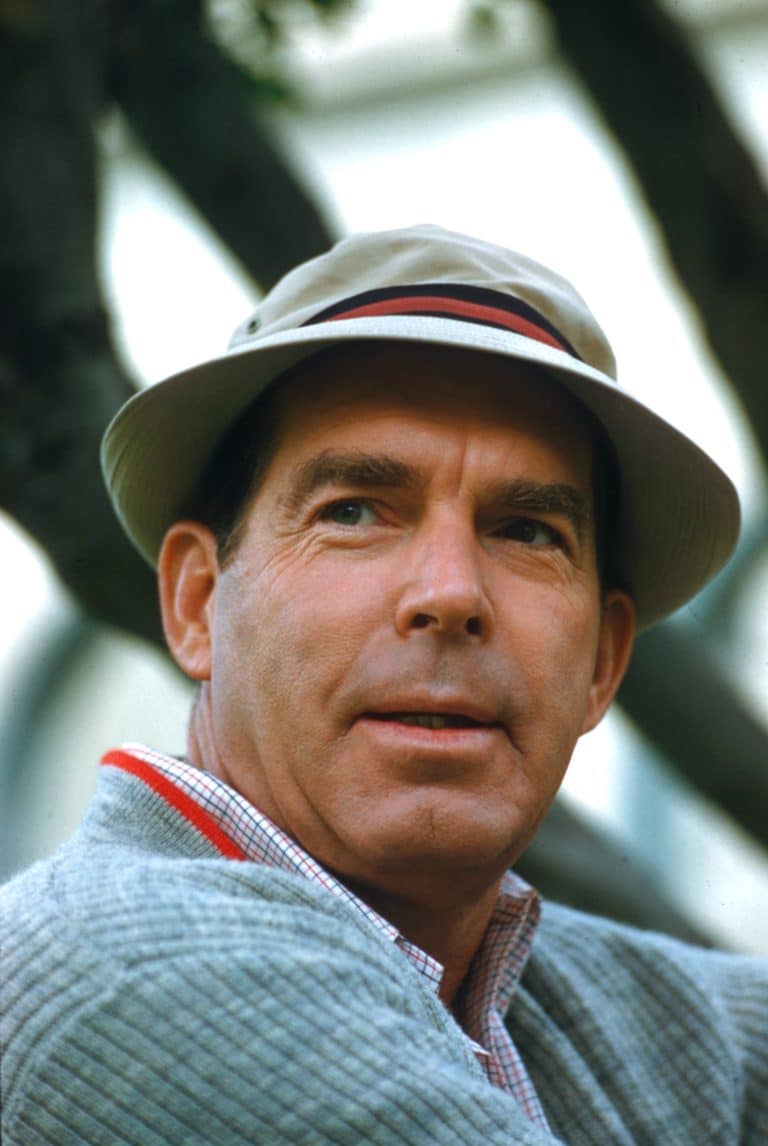 Not many actors booked film roles as easily as Fred – and he would reteam with Bill Wilder for the Oscar-winning film The Apartment. That was the same year My Three Sons kicked off on ABC. Many originally thought the show was a Disney one because he was linked to the Mouse company with several films, highlighted by The Shaggy Dog. My Three Sons was actually one of his final roles, and he filmed it his way. Literally, using the MacMurray method, where he would do all of his scenes in 65 nonconsecutive days, two big chunks, so the rest of the cast would often just act without their dad there. This meant the regulars got haircuts once a week and guest stars would have to return months later to complete the episode. All kitchen scenes would be done together, then all the scenes upstairs, etc.
Of his four post-Douglas-patriarch roles, his final was 1978's The Swarm. He retired and moved to his remote ranch. Fred was widely known as one of the more frugal actors in the biz. Stories circulated of his famous hard-boiled egg brown bag lunches and stingy tips, and this was the 1960s when he had been collecting mighty fine paychecks for decades.
The actor was also a heavy smoker, and developed throat cancer in the late '70s, hence his retirement. But he battled for years, finally passing away in 1991 at the age of 83.
William Frawley (Bub)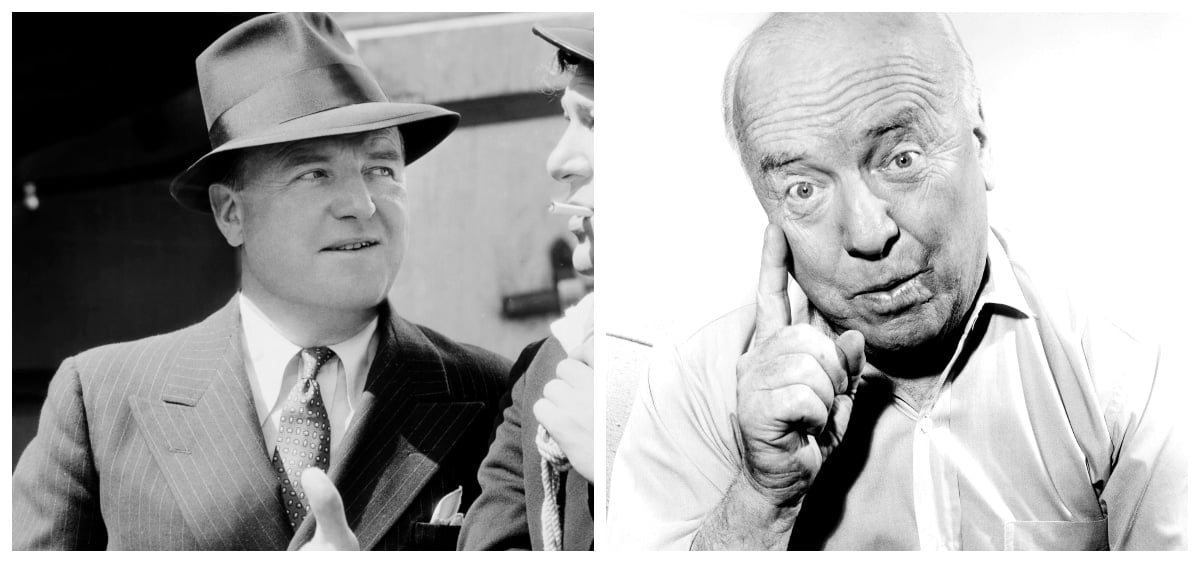 Bub is Steve's father-in-law who helps raise the sons for the first 5 seasons, the black and white era. He serves as the housekeeper and it reunited him with Fred MacMurray from the movie Car 99 25 years earlier.
One of Frawley's early highlights included co-starring with The Duke in The Fighting Seabees in 1944. Then three years later, he was a part of the holiday classic, Miracle on 34th Street.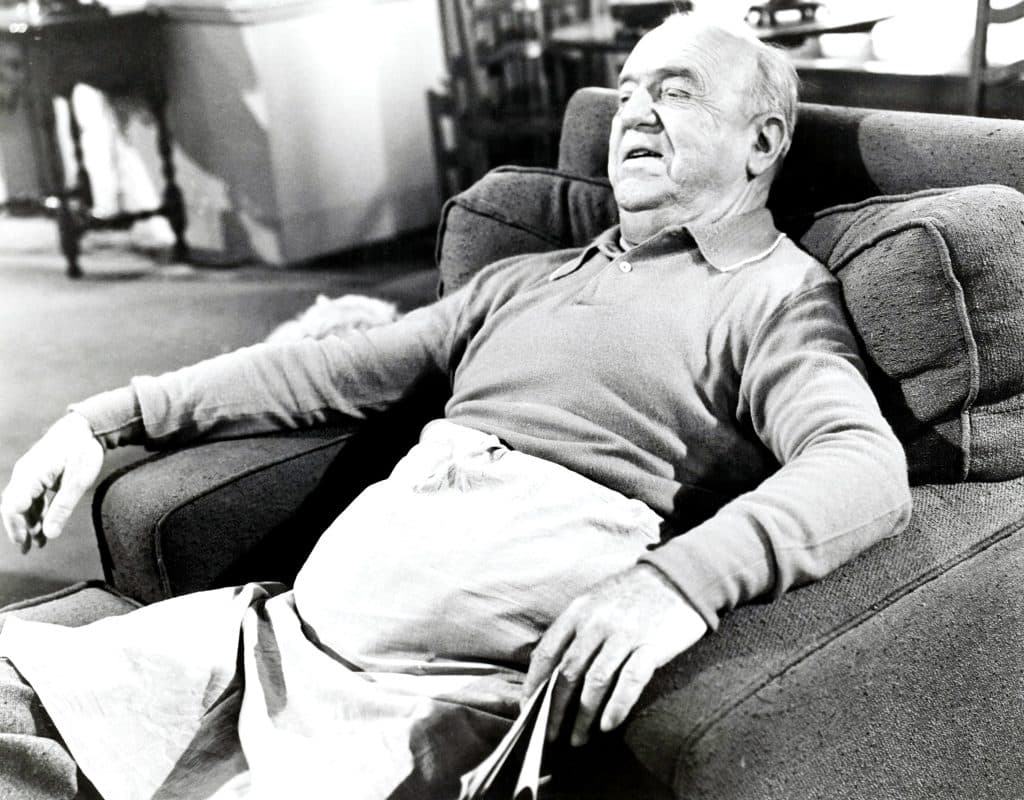 By 1951, he had appeared in over 100 movies. That was when he learned the legendary Desi Arnaz and Lucille Ball were creating a new comedy series, and after some convincing, he landed the role of landlord Fred Mertz. Desi and Lucy were well aware of William's talents, but CBS was unsure of the choice. You see, William had a habit of showing up to work in some state of drunkness. So Desi's one condition was to forfeit the drinking at work, done and done, and he and Desi actually became very close friends.
Frawley was so accustomed to filming I Love Lucy in order, that he was one of the more disgruntled actors forced into the MacMurray method but that wasn't the reason he left the show – it was a health issue as production could no longer attain insurance on the aging actor. He, otherwise, enjoyed his time on the show. And to make matters worse… he was replaced by an actor whom he despised. William Frawley passed away the following year in 1966 at age 79 from a severe heart attack.
Tim Considine (Mike Douglas)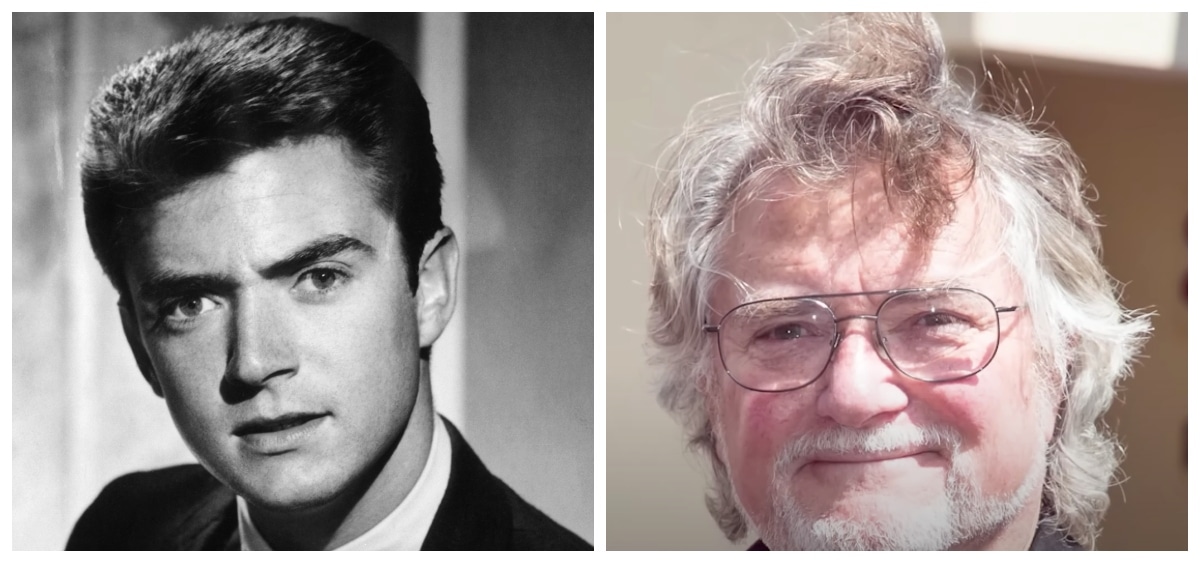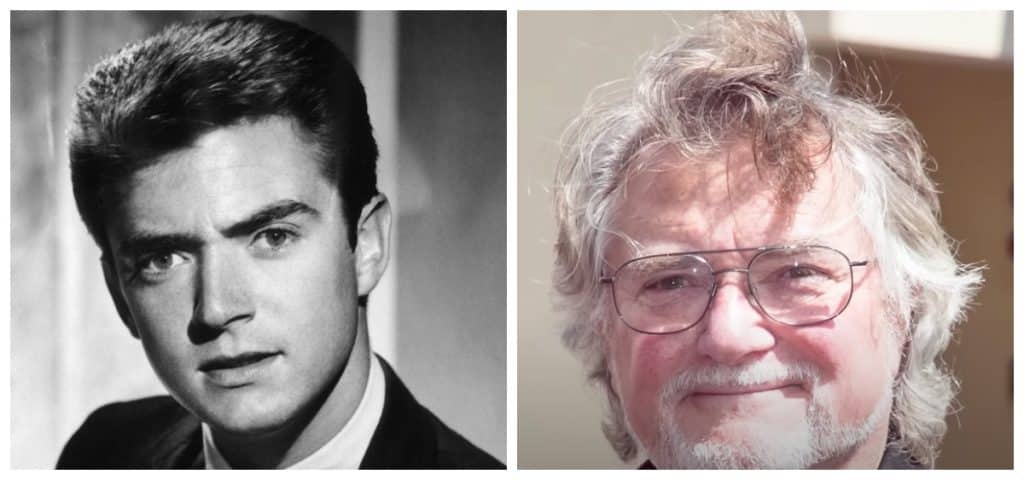 Mike Douglas is Steve's oldest son, who eventually marries his fiancée Sally Ann, and is written off the show. And the program never mentioned him again… which seems odd. Instead, they add another son to keep the "three" thing going.
Tim made his acting debut in 1953 at 13 years old, co-starring with a true clown playing a clown… really, acting alongside Red Skelton in The Clown. You'll probably remember his Disney stints, like The Adventures of Spin and Marty where he played Spin, and two Hardy Boys series where he played Frank Hardy. Tell me in the comments if you remember these '50s series.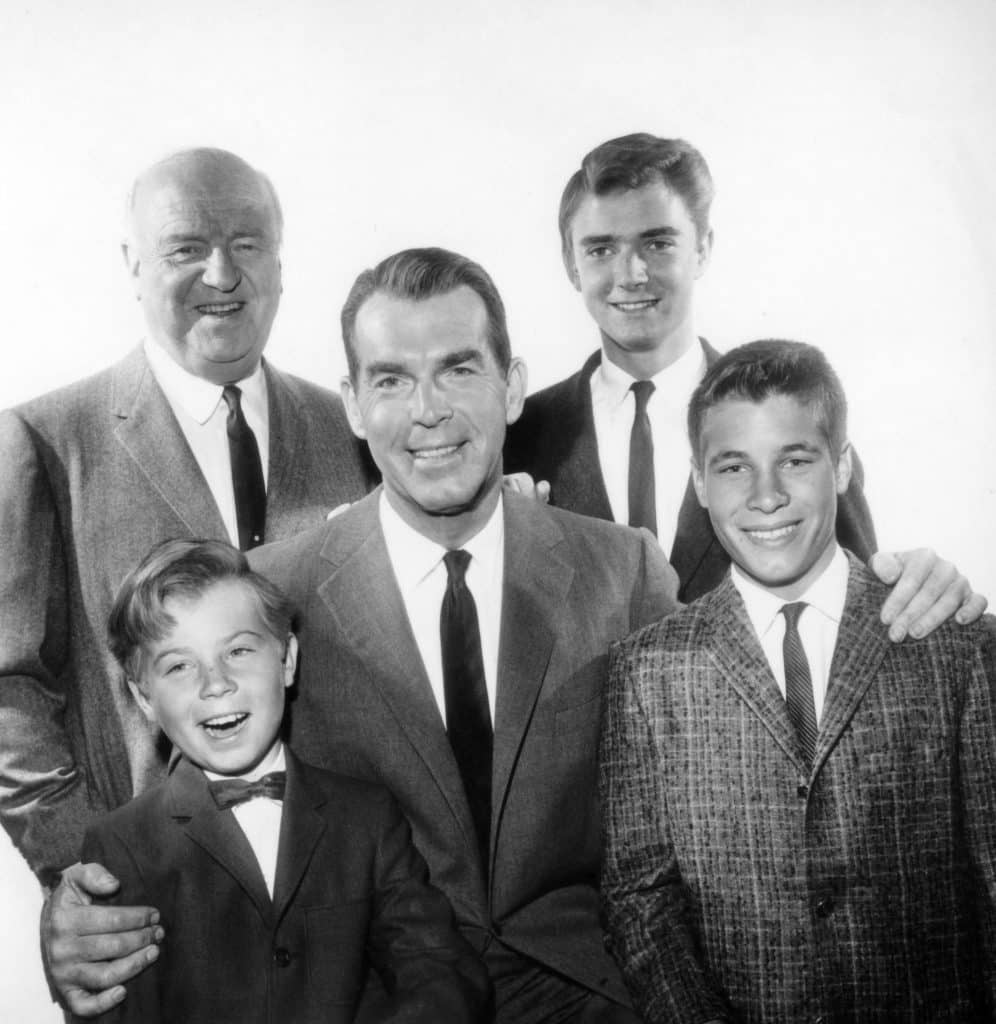 After My Three Sons, Tim guest starred on Bonanza, a two-parter of Gunsmoke, and then was the lucky ducky who got slapped by George C. Scott, in the 1970 war epic, Patton. Maybe lucky, as the slap took several takes to get right… ouch.
Tired of getting slapped by the entertainment biz, in his adult life, Tim was an automobile historian, photographer, and writer with a specialty in motorsports. He also showed up for fan conventions and spoke at panels for My Three Sons.
Sadly, Tim Considine died in March of 2022 at the age of 81.
William Demarest (Charley)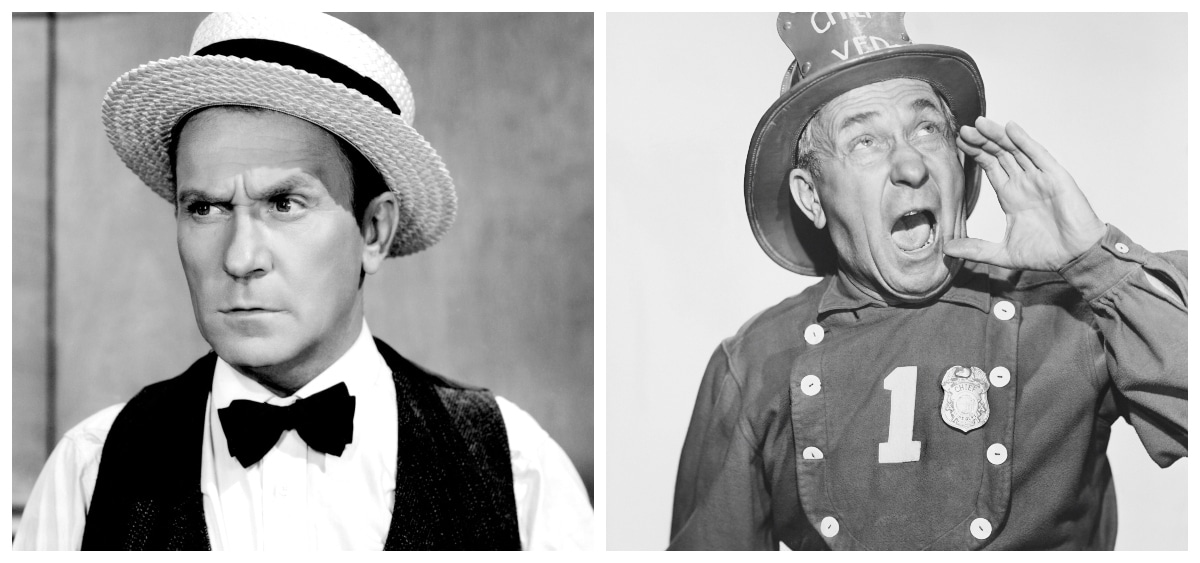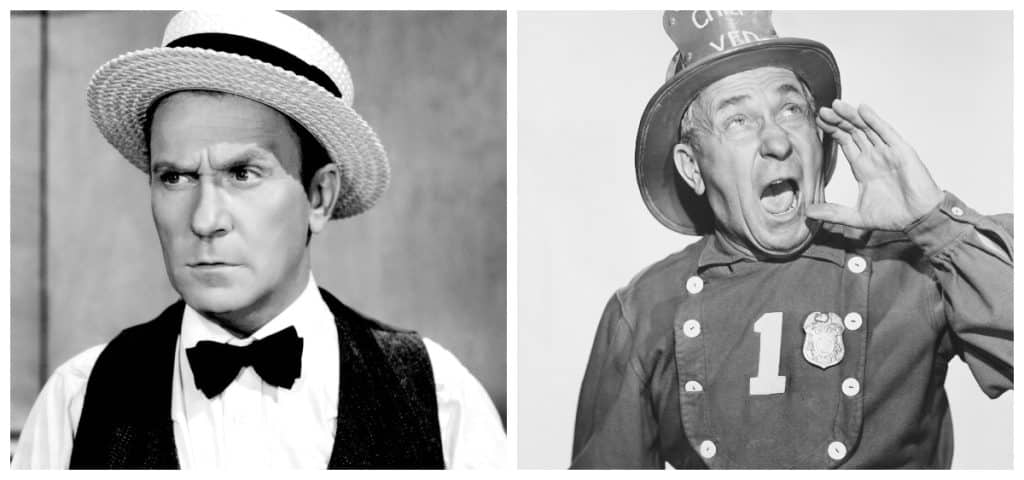 Charley is the younger brother of Bub and Steve's uncle-in-law, joining the show to replace the ill Frawley. The two were acting rivals and the tension could even be felt onset, at least for the transition period.
Demarest began his lengthy Hollywood career in the late '20s. Some of those earlier films include 1941's The Lady Eve and Sullivan's Travels.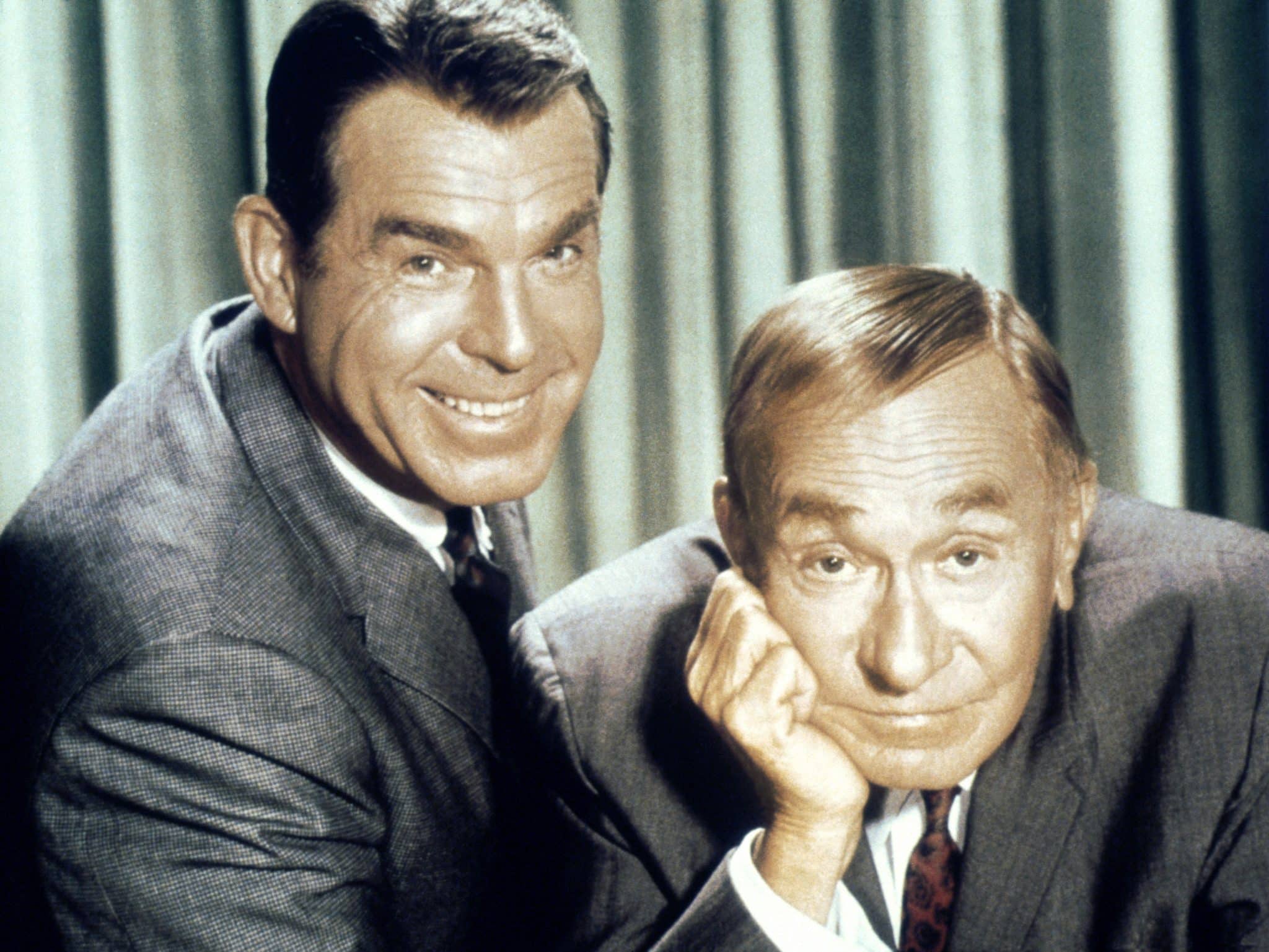 Prior to his Charley, he enjoyed television success as Jeb Gaine on Season 6 of Tales of Wells Fargo in the early '60s. We last saw him act in a TV movie trying to revive the old '50s program The Millionaire in 1978. He was a fine character actor with a quiet intensity and comic timing which kept him employed well into his eighties. He was nominated just once for an Oscar as Best Supporting Actor in the biopic The Jolson Story, but the project he is most proud of is My Three Sons.
Demarest died in 1983, at the age of 91, but from vaudeville to boxing – this guy seemed to do it all.
Don Grady (Robbie Douglas)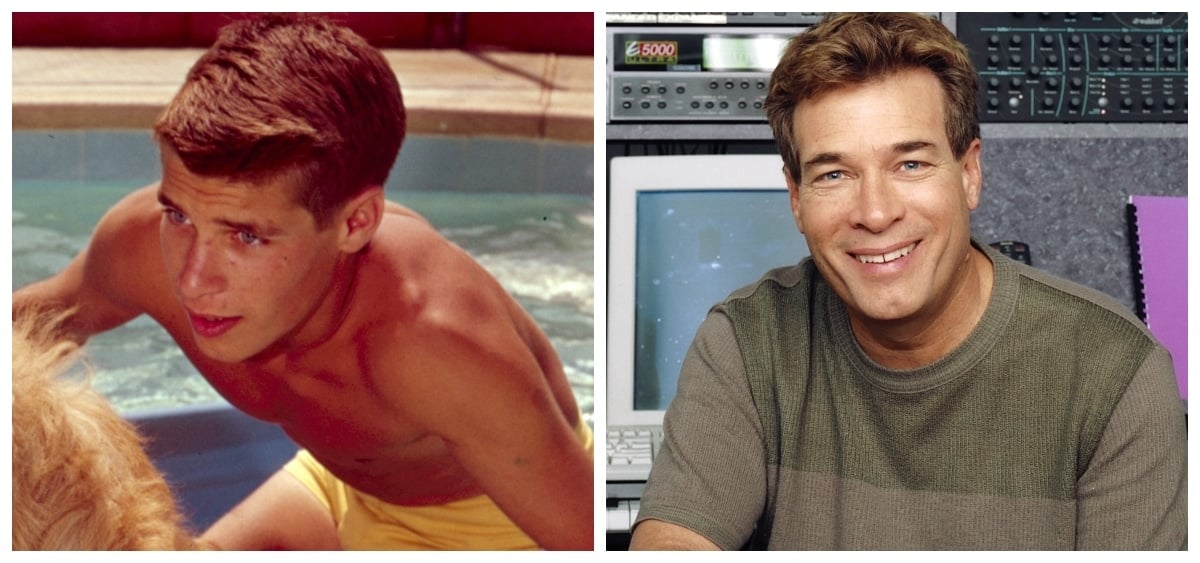 Next boy up is the middle child, Robbie Douglas, who enjoyed a marriage himself on the show, to his college sweetheart Katie – but Don appeared in every episode but one.
Grady stepped onto the scene in the late '50s – first becoming a Mouseketeer, along with 23 other lucky kids, then transitioning into guest appearances on TV shows, like three one-offs of The Restless Gun and two of The Rifleman. That took him right to the Douglas clan, but his role on My Three Sons was one of his final. He did make one resurgence in 1983, with two episodes of Simon and Simon. He never left Hollywood, just transitioned to another department. Music.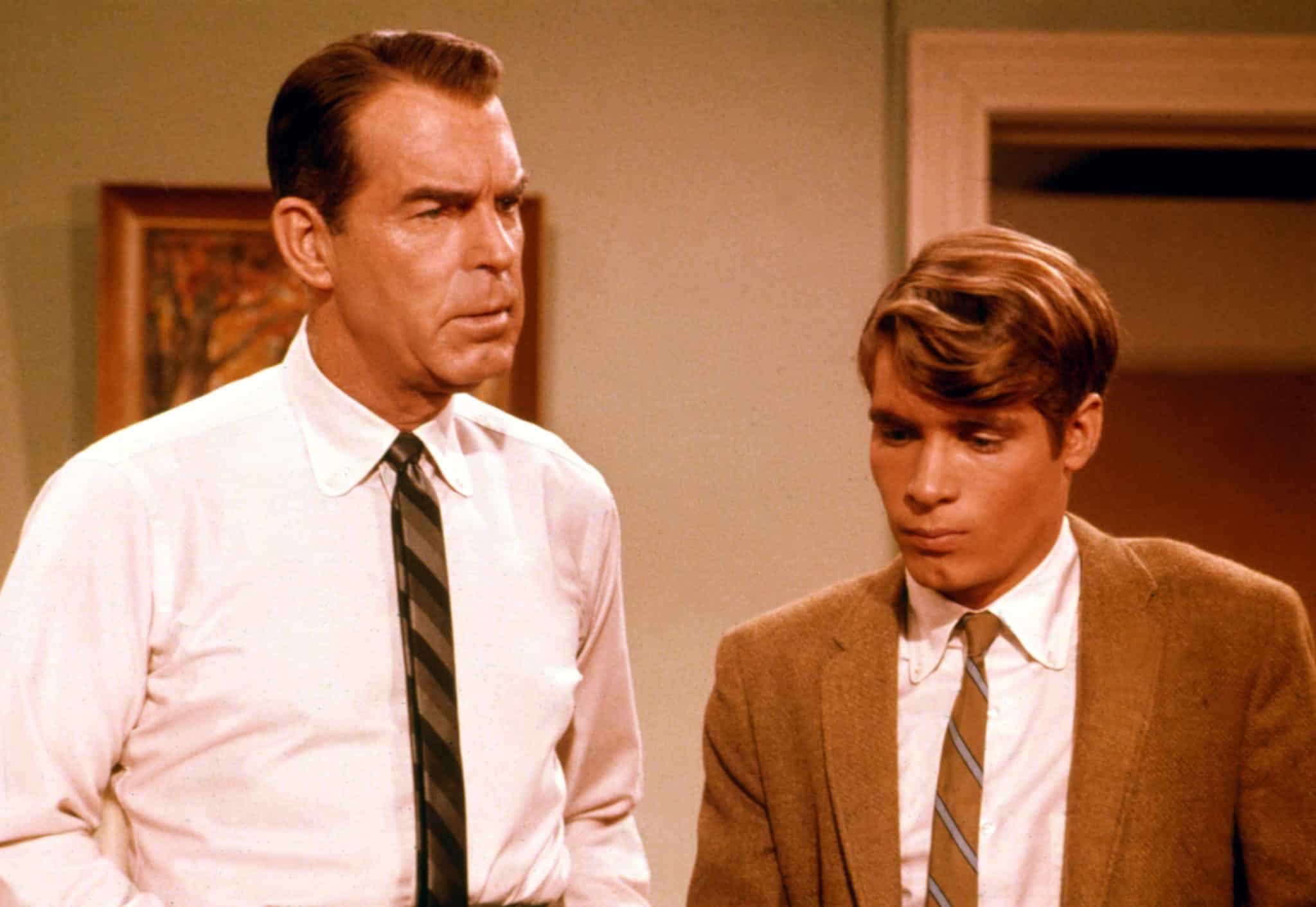 He's composed for various films and TV shows, it all began with My Three Sons and culminated when he wrote the theme song for The Phil Donahue Show, which was heard a lot – over a thousand episodes actually.
We've already talked about his sister on this channel in our Eight is Enough episode. Lani O'Grady played Mary Bradford, the oldest Bradford girl for five seasons. Remember? Sadly, her older brother Don died in June of 2012 at the age of 68 from myeloma.
Tina Cole (Katie)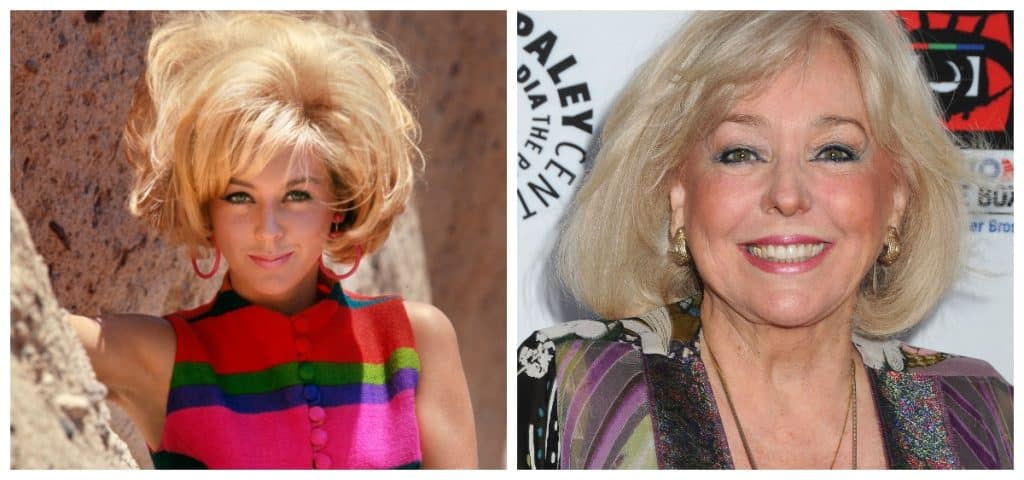 Katie is Robbie's wife and Steve's daughter-in-law.
And if you thought she looked familiar, it's because she is inherently a member of The King Family Singers, her mother being Yvonne King and she is the niece of the King Sisters. So Tina was a part of The King Cousins. Then she became the director of the Sacramento Children's Theatre.
While she has semi-revisited, appearing in the movie Reawakened in 2020.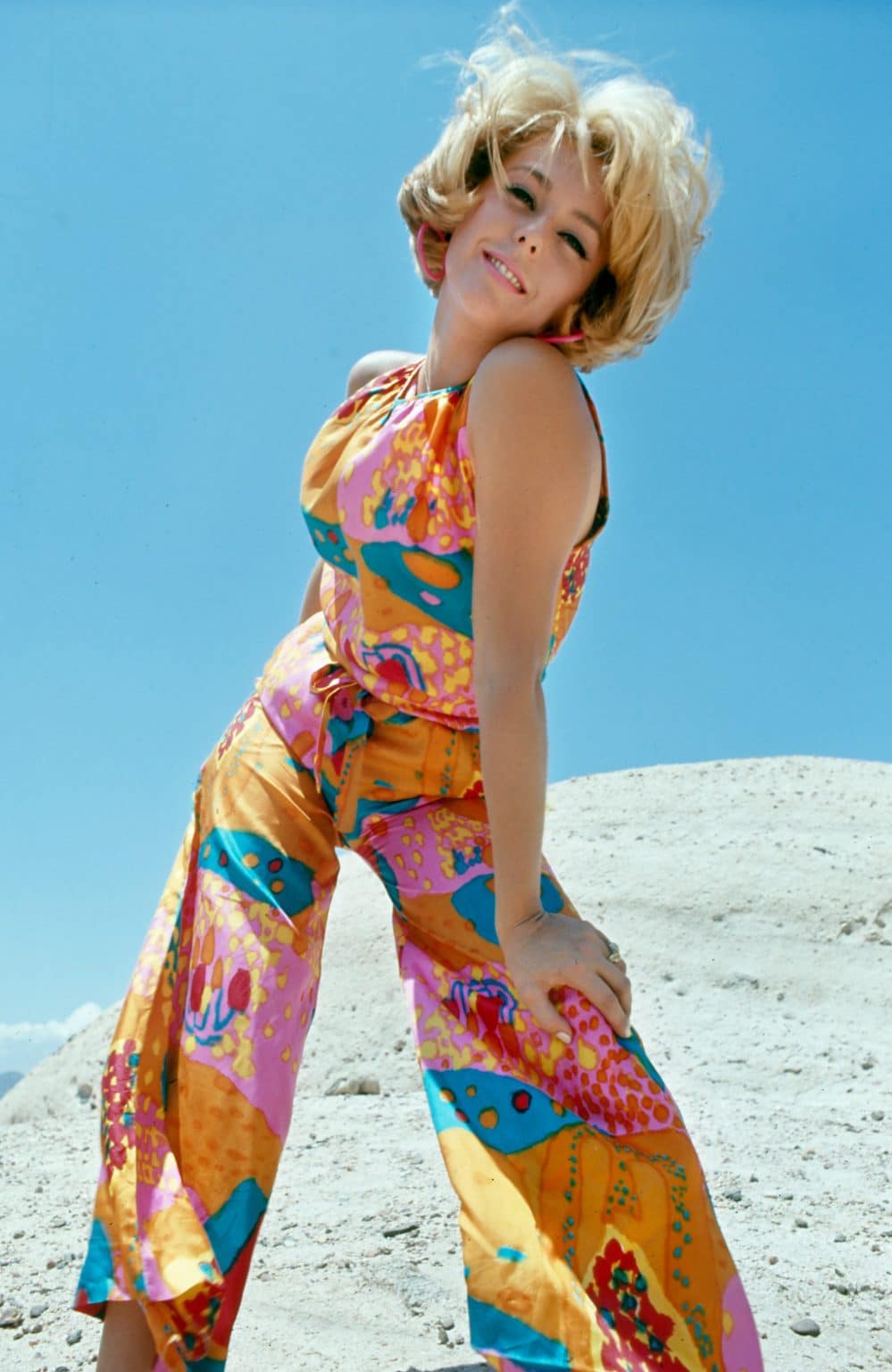 Today she's 79 years old today and still occasionally does interviews where she talks about her time on My Three Sons, and if you thought she and Don had great chemistry, it's because they did enjoy a long relationship during the show.
Stanley Livingston (Chip Douglas)
Chip Douglas is Steve's youngest son, at least at the beginning of the show. He and Fred and the only actors to appear in every episode. And it's really neat to see him grow in 12 seasons of work and actual life.
Heck in the final season, Chip even married his high school sweetheart Polly. After Chip was through, he did some voice work for Hanna Barbera, beginning with The Roman Holidays and then Devlin.
At 18 he married a go-go dancer, Sandra Livingston, and their six-year marriage ended in 1974 after they had a daughter, Samantha Livingston. Then in 2015, he remarried an actress named Paula Drake, and the two are still married today.
In his later years, he spent time as a producer and director in LA. In the early 2000s, he was directing children's shows for PBS.
Today, Stanley is 72, and check out his website if you want to see interviews and upcoming panel appearances. Now we go to Stanley's real life and TV little brother…
Barry Livingston (Ernie)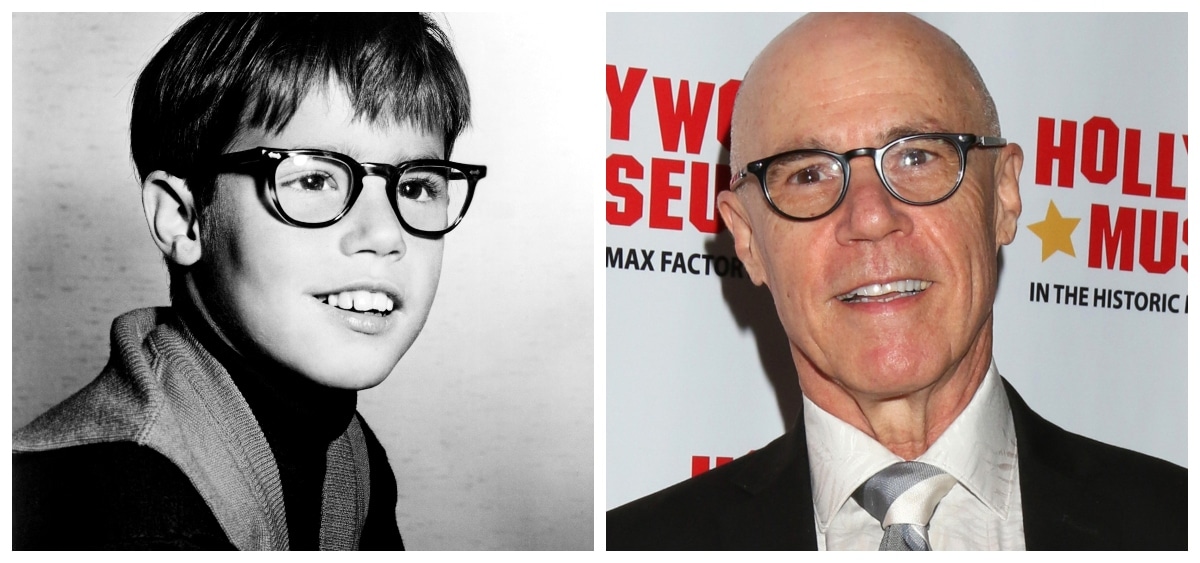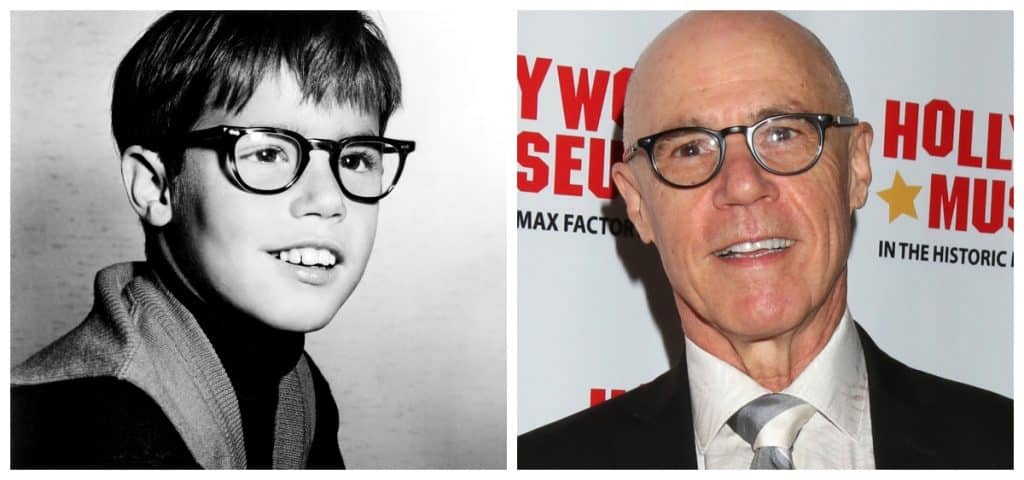 Ernie is the son that Steve adopts into his family, and is Stanley's real younger brother. And I'd say he had the best acting career of any of the children.
Barry began The Adventures of Ozzie & Harriet, just like his bro did. Or maybe you remember him from that season one episode of The Dick Van Dyke Show.
Barry got to be a part of some big film productions too, like 1987's Masters of the Universe, and 1992's The Nutt House. And he's actually very much still at it today.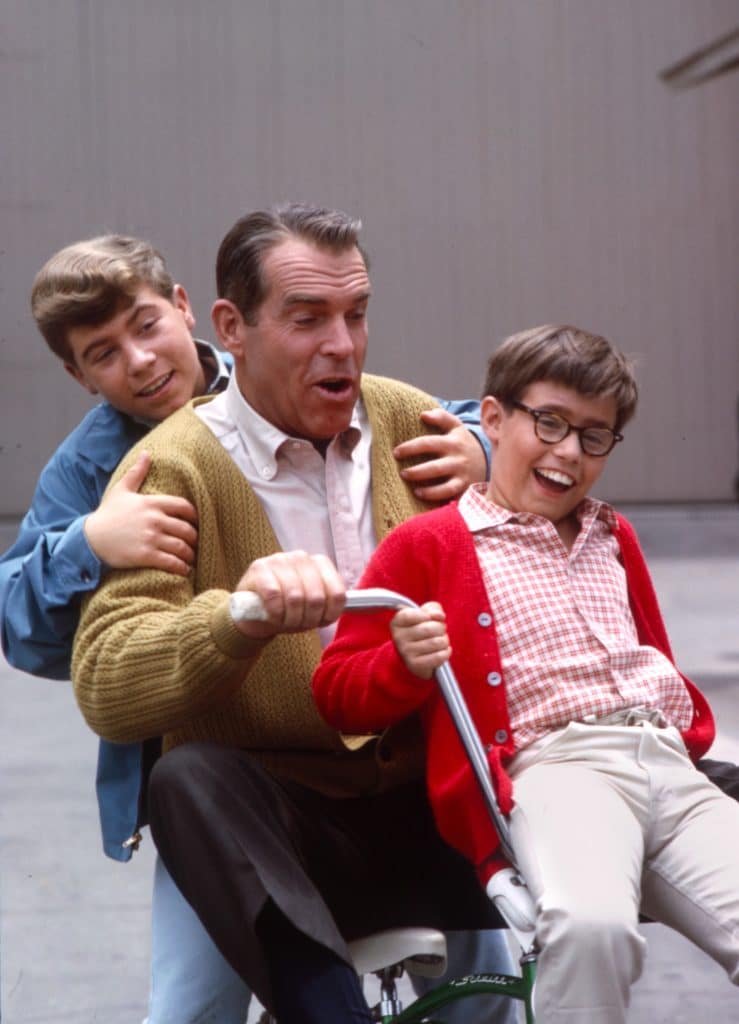 He was in three episodes of Bosch as Gary Potter and even reprised the role for Bosch: Legacy in 2022. In October of 2011, Barry released his autobiography, The Importance of Being Ernie – detailing his career from My Three Sons to Mad Men and beyond. We hope to see this 69-year-old actor for years to come.
Alright, that's "my two cents" on My Three Sons. So now it's your turn… who was your favorite son in My Three Sons? Did you prefer William Frawley or William #2? Did this classic sitcom overstay its welcome on air after 12 long years? Get in the comments and tell me everything you recall about this legendary program.
Is Chip on My Three Sons still alive?
Chip from My Three Sons, played by Stanley Livingston, is still alive. Stanley is 72 years old.
Is Tim Constantine still alive?
Tim Constantine from My Three Sons is no longer alive. He passed away March 3rd, 2022, at age 81.
Where is Chip Douglas now?
Chip Douglas from My Three Sons, played by Stanley Livingston, is still doing interviews and panel appearances. Check out his personal website for more information.