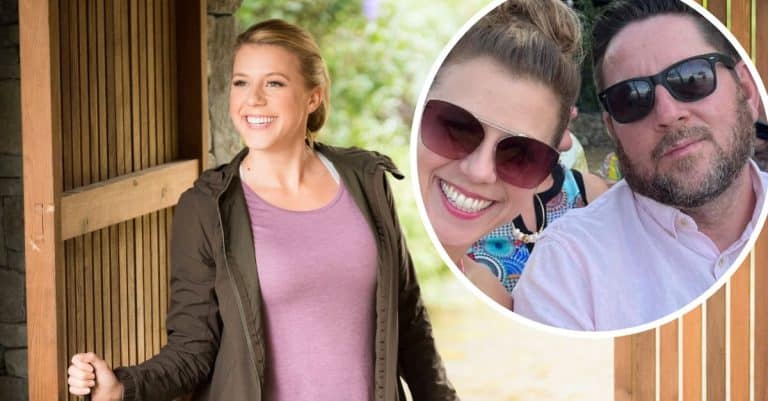 Full House and Fuller House star Jodie Sweetin recently wed for the fourth time. Many of her former co-stars attended her private wedding to Mescal Wasilewski, whom she has been dating for the last five years. Jodie shares two daughters with two of her ex-husbands.
Now that they are married, Jodie has been open to sharing more about her now-husband. She said, "We intertwine so well. He's funny and smart, and he's my biggest supporter. It's really magical."
Learn more about Jodie Sweetin's husband Mescal Wasilewski
View this post on Instagram
Mescal was born in England and moved to Santa Monica, California when he was just 8 years old. He admitted on a recent podcast that growing up there he became "a troubled, poor, latchkey kid of the '80s." Now, he uses his past to help others change and works at Catalyst Recovery as a primary therapist.
He helps people with alcohol and drug-related addiction, which is likely one of the reasons Jodie felt drawn to him. She dealt with an addiction problem for many years. Mescal is sober along with Jodie and last year, he celebrated 20 years of not smoking cigarettes.
View this post on Instagram
His hobbies seem to include being a big sports fan, especially of the Las Vegas Raiders and the Los Angeles Dodgers. He has shared a few photos of himself and Jodie attending games as well as a tattoo in honor of the late Dodgers player Vin Scully.
View this post on Instagram
Prior to getting engaged and married this year, they had a long-distance relationship for several years. Jodie once said, "He was in Brooklyn, and I was here in L.A. for three and a half years, and so it was slow, and it was nice. He was very good at letting them [her daughters] warm up to him and not having to force a relationship."