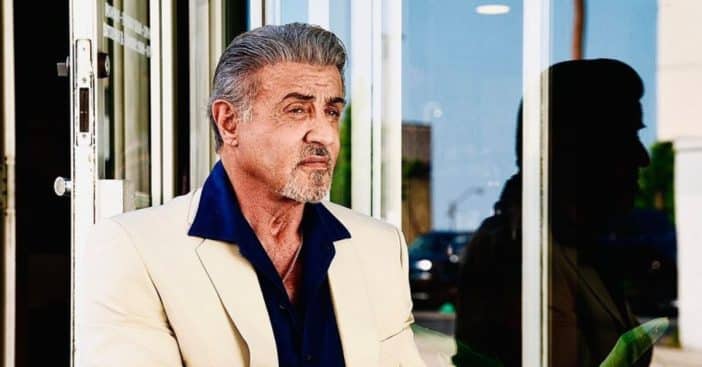 Sylvester Stallone's journey into motion picture history started with 1976's Rocky, and he hasn't failed to consistently deliver on his action hero looks since then. For 46 years, Stallone kept his morning routine a secret until he couldn't handle the pressure from his fans anymore and had to spill. 
Recently, the Rambo star posted a video on Instagram detailing how his new dog, Dwight, takes him on a walk. The post has since garnered over 1.9 million views, because many people are interested in his motivations and how he maintained such a great body despite aging. 
Sylvester's daily routine
View this post on Instagram
The Expendables star shared his previous routine and the new one he's undertaken. "In the morning, I usually get up, stretch, have a protein shake perhaps, and then work out, but I found a new method of exercise, and it walks you!"
Also, he has gotten accustomed to the questions people ask him, "Some people say, Sly, what do you do to work out in the morning? Do you do weights, yoga, pilates, or do you do something really strenuous like walk a dinosaur?"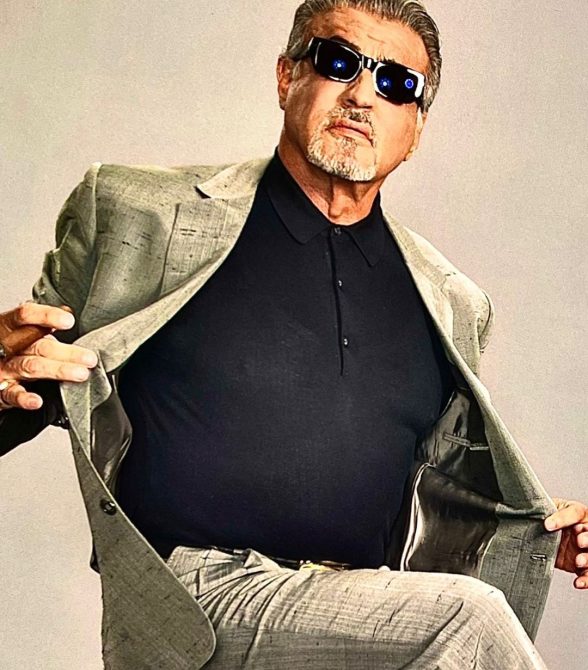 He continued, "Let me tell you something, folks, I have a feeling I'm the one that's being taken for the walk, right, brother?" referring to Dwight. In the last part of the video, he revealed, "Taking Rambo for a walk in the morning is definitely an experience that walks every fiber of your body as this is one strong creature."  
Sylvester Stallone shares his diet plan for his muscular physique
View this post on Instagram
It seems like the star is on a secret-sharing spree, as he previously shared his diet plan on his Instagram page. "The secret of eternal health. How to live for centuries on eight dollars a day!," reads his caption. He definitely wants his fans to live healthily. 
Stallone greeted his devoted fans and welcomed them to another episode of Sly's Secrets: "Hello, everyone, welcome to lunchtime and Sly's sort of house on the road. People ask, 'Hey, Sly, how do you stay in shape, and what do you eat to keep going for all these centuries that you've been around?'"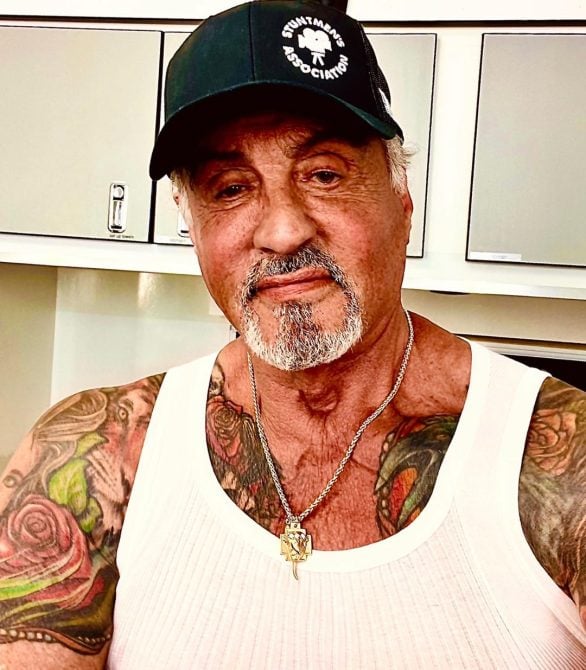 In a cheering tone, the Guardians of the Galaxy star responded, "I say woah, it's really simple. You need a very diverse diet, something that covers all the basics, that brings out the tendons, the muscles; build bone marrow, brain cells — like pancakes, ice cream, more ice cream, and water, so I can wash my tank top when I'm done. Keep punching."