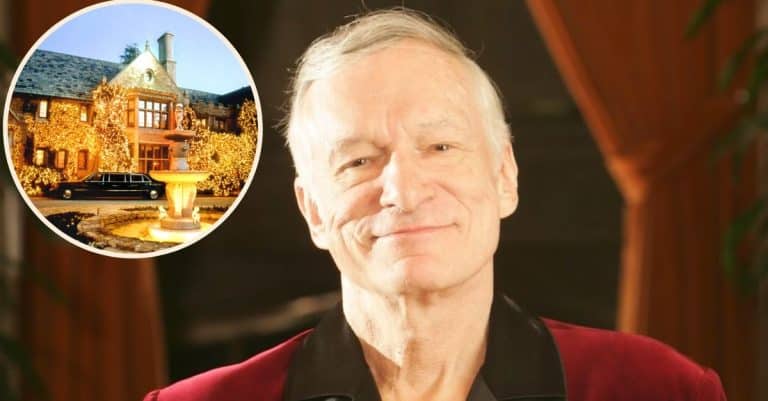 Hugh Marston Hefner, famous for his silk red pajamas and sailor cap, was born in Chicago on April 9, 1926, as the first child of accountant Glenn Lucius Hefner and his wife, Caroline Hefner. Hefner founded Playboy Magazine and became the editor-in-chief after leaving his copywriting job at Esquire due to a denied pay increase in January 1952. Playboy was one of the first revolutionary magazines in the United States to publish photos of naked women.  As a matter of fact, its first issue, which was released in 1953, featured a nude calendar shoot of actress Marilyn Monroe. The magazine was so sensational that it sold over 50,000 copies, making Hefner a fortune.
In addition to the magazine, he launched a syndicated TV show, Playboy's Penthouse, which made its debut on October 24, 1959, and ran for two seasons from 1959 to 1960. A second show, Playboy After Dark, was aired from 1969 to 1970. He lived the life of a wealthy old man with hot supermodels clustered around him. He was said to choose a different lady to join him in bed each night.
Playboy Mansion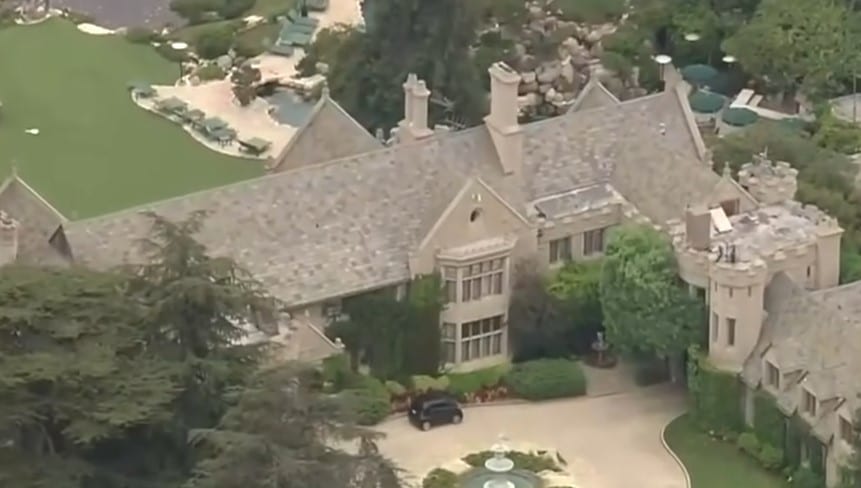 Hefner acquired what became Playboy Mansion in Holmby Hills, Los Angeles in 1971 and relocated there permanently in 1975. The mansion, which sits on a 14,000-square-foot property containing 20-rooms, was the center of showbiz in Los Angeles, where he hosted his numerous wild parties.
The mansion became an iconic location as it appeared in a slew of Hollywood films, TV shows, and even video games while also hosting many charity events over the years.
The Decrepit State Of The Mansion After Hefner's Death
In January 2016, a year before Hefner's death, the Playboy Mansion was put on the market for $200 million on the condition that he would continue to work and live in the mansion. However, it was sold to billionaire Daren Metropoulos for $100 million later in 2016. He had plans to link the property to a neighboring estate he had purchased in 2009, fusing the two properties into a 7.3 acre compound as his home.
After Hefner died in 2017, there were reports that the house had been looted, "The bedrooms — even Hef's — were stripped of things like sex toys, gold-plated statues, used sheets and lingerie. Valuable art was stolen from the walls, with the frames' "imprints still visible," a source told the Globe.
The Facelifting Of The Playboy Mansion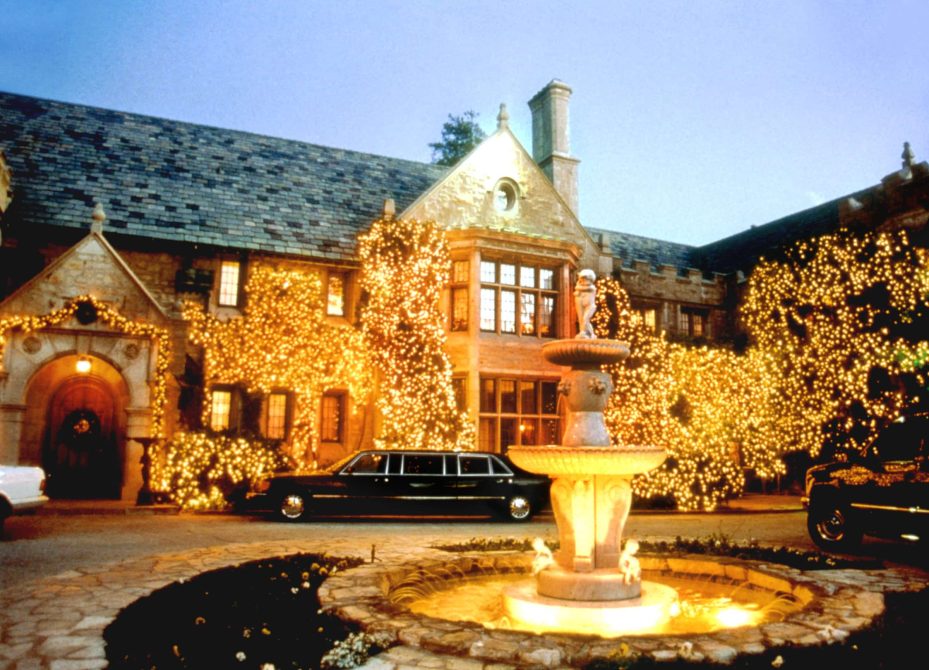 Many areas of the estate, including the pool, tennis court, grotto, and front lawn, are currently undergoing repairs and renovations. However, part of the agreement on the sale of the house ensured that the new owner would not be able to make changes to the estate's main structure.
In an interview with The Sun, Metropoulos revealed, "I'm extremely passionate about its architecture and look forward to this momentous opportunity to transform one of the country's finest estates. As Mr. Hefner was aware, I intend to meticulously refurbish the property while maintaining the highest quality and standards."