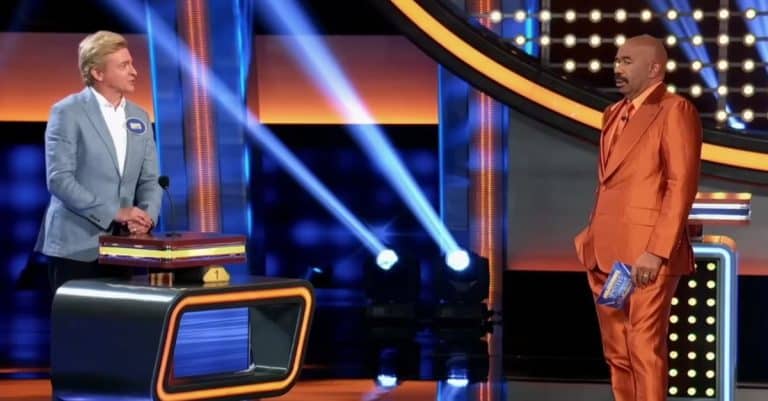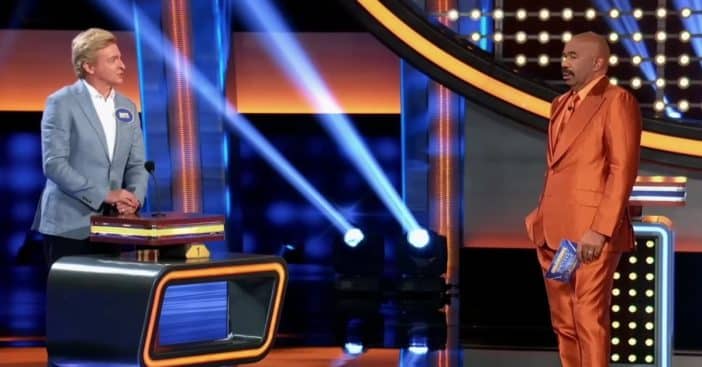 Family Feud and Celebrity Family Feud can get pretty wild. Steve Harvey has hosted the show since 2010 and he brings an entertaining spin to the show with his reactions to some of the contestants' answers. During a recent episode of Celebrity Family Feud, actor and comedian Rhys Darby really confused Steve.
Rhys is a New Zealand comedian best known for Flight of the Conchords and Our Flag Means Death. Being from New Zealand, he has a thick accent and Steve was struggling to understand his answers during the episode.
Actor Rhys Darby confuses Steve Harvey during an episode of 'Celebrity Family Feud'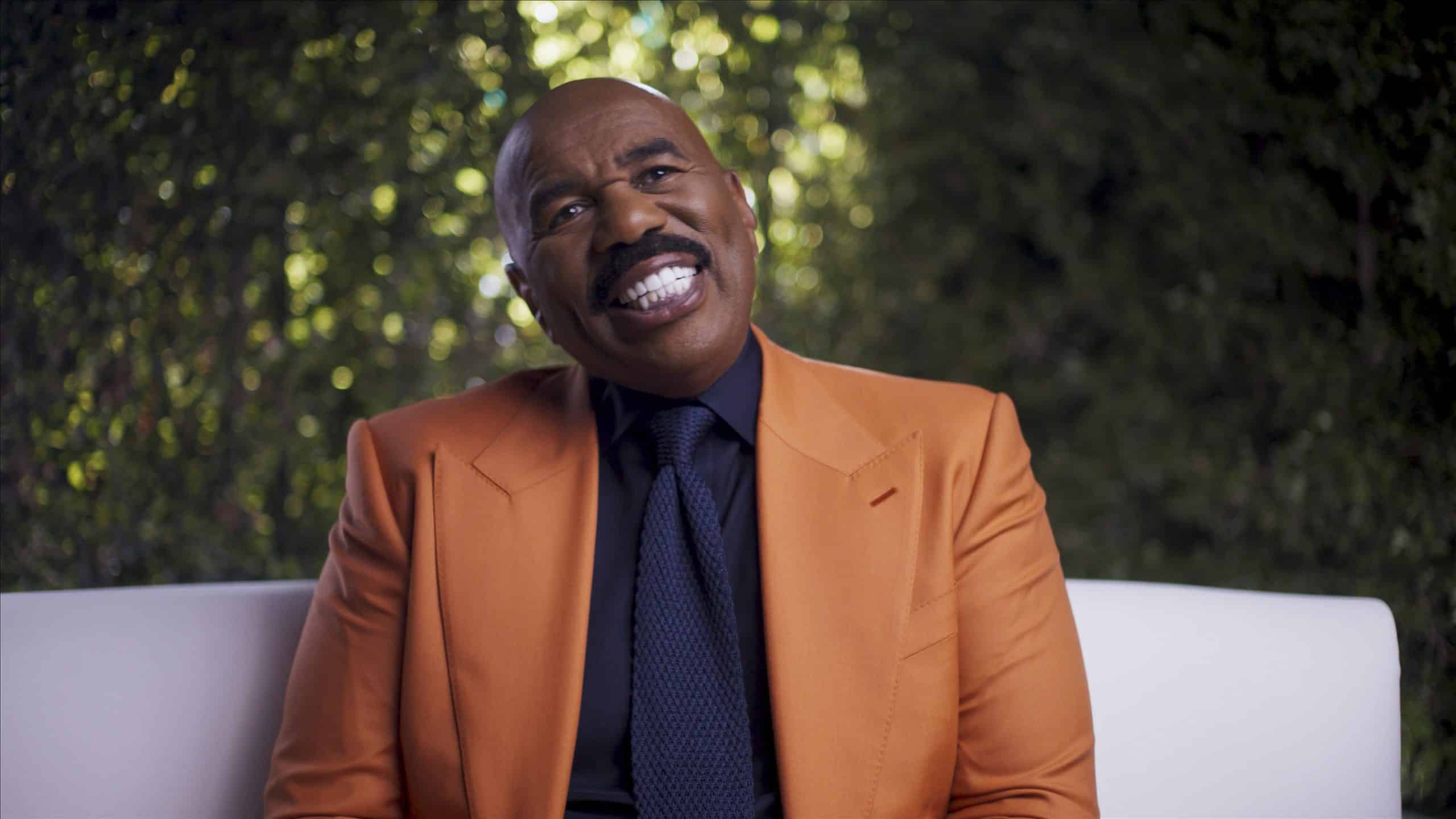 One of the prompts was "'Passed away' is a nice way of saying someone died. Name a not-so-nice way." Some of the answers were "kicked the bucket," "croaked," and "bellied up." When it was Rhys' turn to answer, he said, "I'd like to say, 'carked it.'" Steve seemed really confused, so Rhys explained, "You know, as in, 'What happened to that guy?' 'Oh, he's carked it.' Cause it's short for "carcass.'"
His teammates jumped in and said the word for Steve who responded, "What the hell is going on?" He then joked, "This game is going to hell right here!" With all of the commotion surrounding the answer, unfortunately, it was not accepted as a right answer.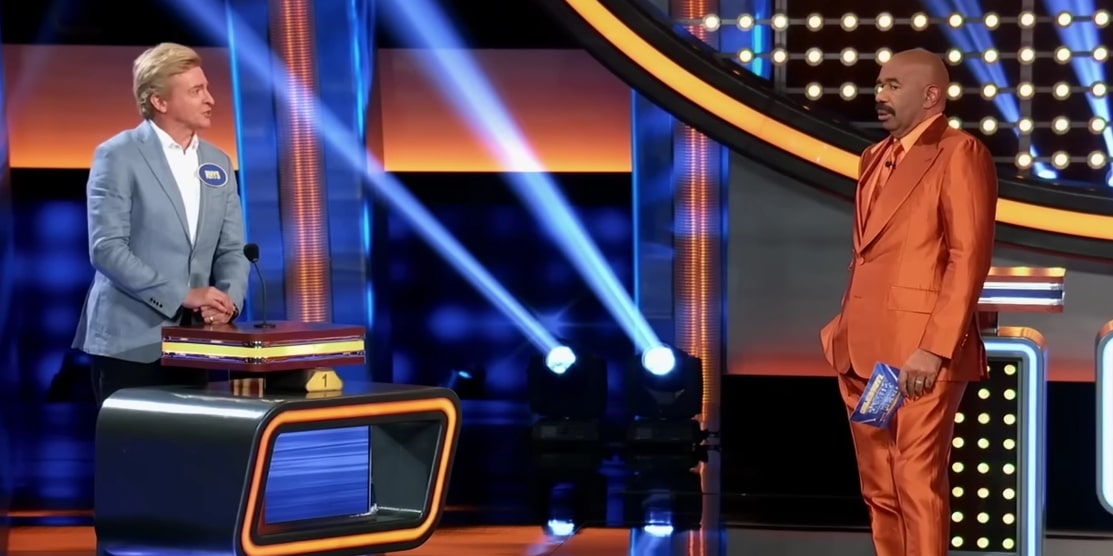 At the end of the episode, the other team won. Check out the hilarious moment below if you missed it: