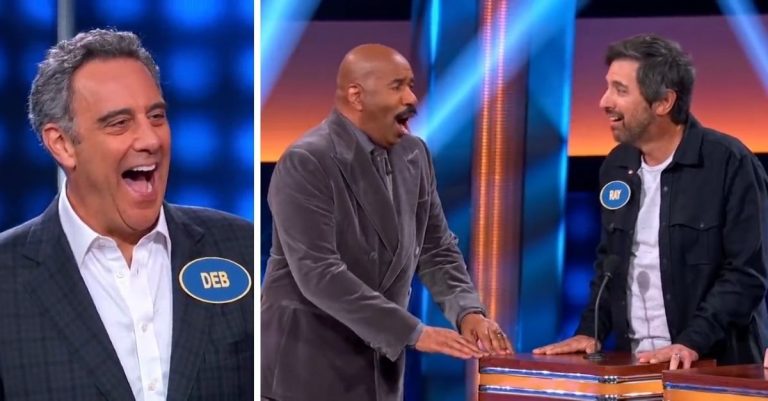 For a special episode of Celebrity Family Feud former Everybody Loves Raymond costars Ray Romano and Brad Garrett reunited. The sitcom aired on CBS from 1996-2005. Ray starred in the beloved show, with Brad playing his older brother Robert.
It seems that Ray and Brad's time playing brothers for almost ten years created a sibling-like relationship between the two of them. Ray couldn't help but take a few jabs at Brad when they reunited for a little friendly competition. And Steve Harvey's reaction was priceless.
Ray Takes A Jab
Steve Harvey walked over first to introduce himself to Ray, who then pointed  at Brad and said, "Don't want to see him." Brad made a face from across the room and Ray explained that he would take some jabs at Brad, but he wanted to be nice because his birthday was coming up. He joked, "I wanted to get him something, but what do you get somebody who has everything because of you?"
RELATED: 'Family Feud' Releases Video Compilation Of The Most Outrageous Answers
The audience roared with laughter and a taken aback Harvey gasped, "Oh, oh, oh, oh! Yes, Yes, Yes!" In mock fury, Brad screamed, " "Don't laugh at that! Don't laugh at that! I pulled my weight!" Ray assured the audience, "Jokes, they're funny. They're jokes," and Brad gave a big smile from where he stood. It's good to know that the pair can poke fun at each other with no hard feelings.
Fans Loved The Playful Banter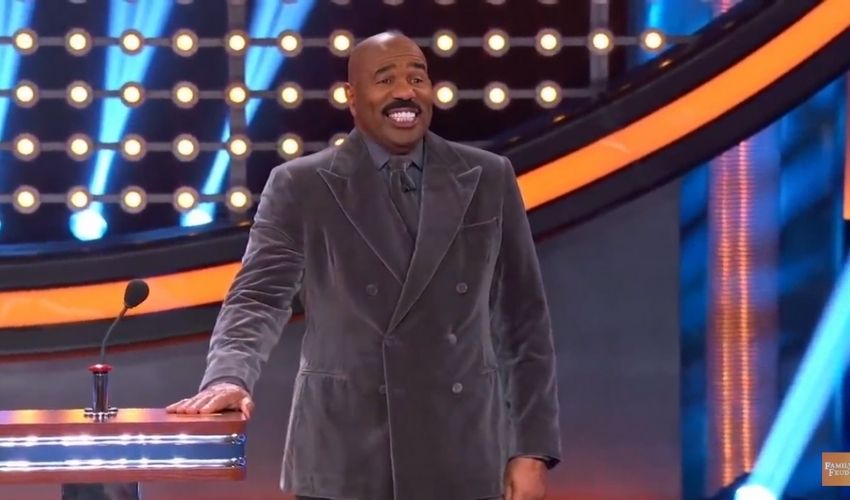 Fans of Family Feud loved the playful banter between Ray and Brad. It brought up new laughs and nostalgic memories of Everybody Loves Raymond. One fan wrote, "I love how cool Raymond and Brad are with each other… great friendship." Another noted, "I thought this would be good. But, it was much better than I thought it would be. Also, the one time Steve Harvey may not be the funniest guy in the room." Steve Harvey may not have had the best joke of the day, but we love his reaction to the celebrity "drama."