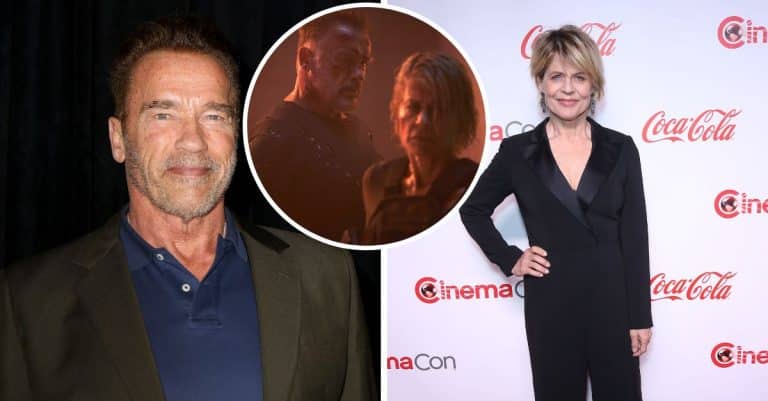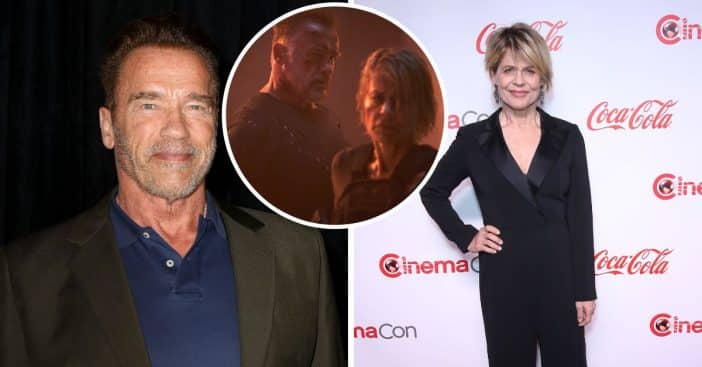 It's not unusual to hear of actors falling in love after meeting on a movie set or on stage, and the reason is not far-fetched: wonderful scene chemistry often triggers an affection between stars —  an affection that can be ephemeral. However, Linda Hamilton's feelings for Arnold Schwarzenegger is in a different category, their friendship spanning nearly 40 years since they first met on the set of 1984's The Terminator.
Hamilton made it known in an interview with ET Online that she was open about her affection for Schwarzenegger, saying, "I loved working with Arnold. I actually was just pleased as punch when I saw him again [recently]. It had been a number of years and I just have this affection for him that is so deep and biting that just got completely cemented on this film." That affection was so deep that despite being a Democrat, she voted for Arnold Schwarzenegger, a Republican candidate, in the 2003 California gubernatorial election.
'Deep and biting' affection but no romance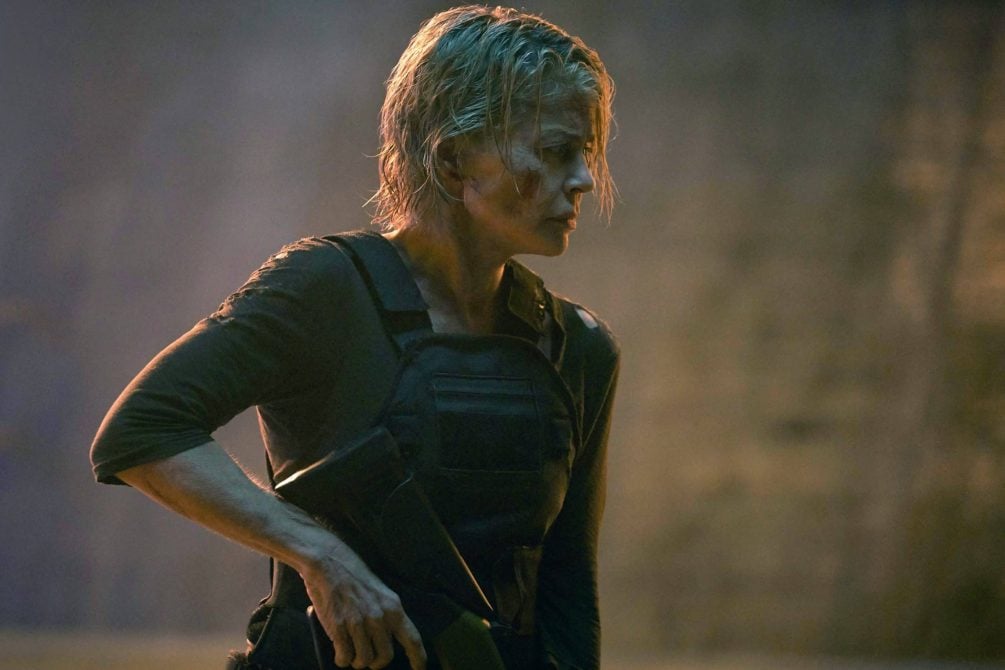 Despite Hamilton declaring that she has kept a 'deep and biting' affection for Arnold Schwarzenegger for years, there is no account ever of a romantic relationship between the duo. Many might have misconstrued the mouth-to-mouth kiss the movie stars shared during the promotion of Terminator: Dark Fate as a pointer to a romantic relationship, but no, it is not.
The relationship between the pair has stayed largely professional. No romantic or marital affair came up between them as Linda married Bruce Abbott, who she later divorced. After Abbott, she was married to James Cameron, the director of The Terminator, for a while before she divorced him, too, but Arnold Schwarzenegger has been married to Maria Shriver since 1986.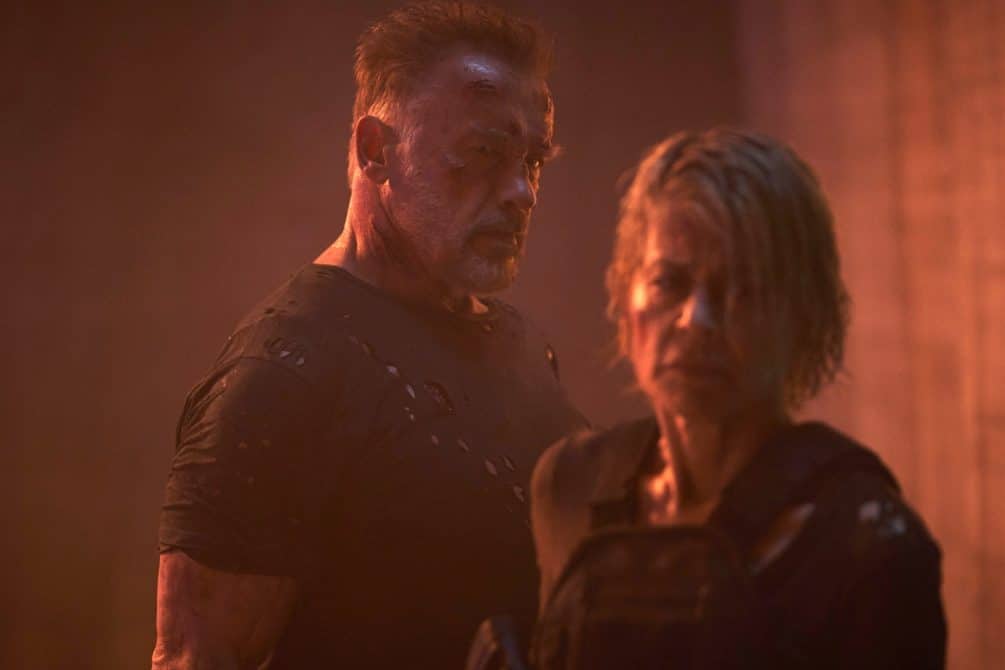 Her interview with ET Online was also an opportunity to reveal how much she enjoyed working with Schwarzenegger. She said, "I loved working physically with him, I loved seeing him in the trailer, I loved toying with him. You know, it's the very top of a 35-year relationship, and that means something to me."
Linda Hamilton And The Terminator Movie Franchise
Linda starred in the original The Terminator as well as its sequel, Terminator 2: Judgment Day (1991), but was absent from the next three films in the franchise. Then Schwarzenegger made it known he wanted her to return for film number six, Terminator: Dark Fate (2019), and she happily did so. Although she was skeptical about doing so, Schwarzenegger had faith in her from the beginning.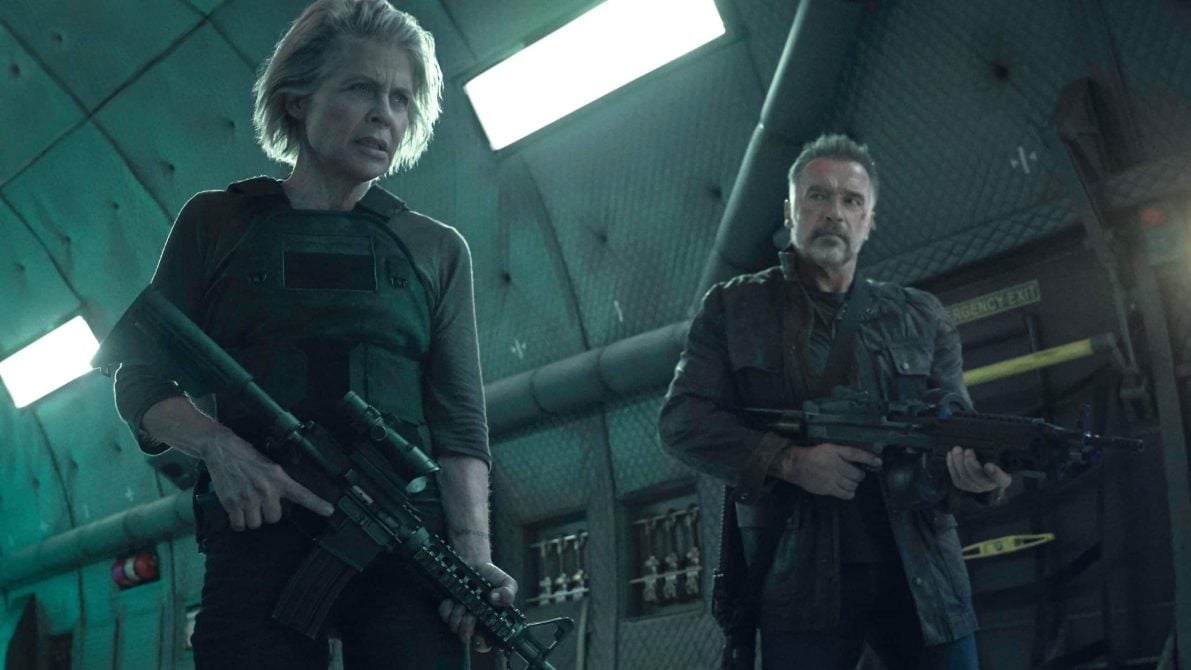 Her skepticism fizzled out after many sessions of training: "I realized where I was and how far I could get. I just thought, 'You know what? It doesn't matter, because what I have to bring is not just a body. I have such a big wealth of experience that hasn't been tapped into. I am going to bring all that.'  I just have so much more going on than when I was 33."