Some people live their lives as though it were something out of a fairy tale, with the story seemingly untrue. That certainly would be the case for an Ohio couple who have celebrated their 100th birthday and almost 80 years of marriage. June and Hubert Malicote were both born in July of 1922, June on the 12th, and Hubert 11 days later on the 23rd.
The lovers celebrated their 79th wedding anniversary on July 15 at the Eaton Road Church of God in Hamilton, Ohio, marking this milestone in their life along with about 130 guests consisting of family, friends, neighbors, and members of the church's congregation. "We just kind of live by the day, and then we're 100 years old," Hubert Malicote shared with Fox News Digital via phone.
How The Couple Met Each Other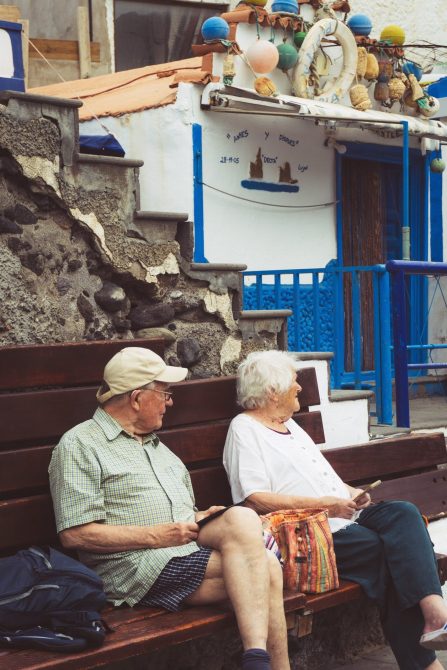 The longtime lovers met for the first time in September of 1941 at a revival held at the same church where they celebrated their birthday. Hubert, who was sitting behind June, was immediately enchanted when she looked back and smiled at him. With that, he knew in his heart that he would find a means to speak with her.
Talking with FoxNews.com, Hubert revealed, "After the service, down the street was an ice cream parlor, so all of us young people went to the parlor, got ice cream and talked and had a nice little afternoon together. There were no automobiles or anything. So, she went her way, and I went mine.  I kind of thought about how I would make contact. And I decided that church was the best place."
"So come Sunday," he added," I went to church, and she was there. We sat together and talked and had a good relationship." This became a routine, and it wasn't long before the two became a romantic item.
Hubert Got Drafted Into The Military
Hubert had to board a cross-country train for his military drafting soon after their private wedding on June 8, 1943, after which he took a flight from San Francisco to Honolulu. He was stationed at Pearl Harbor for two years, working on torpedoes and submarine serpents.
Speaking about how he was able to keep his young marriage alive, he said, "We were not allowed to use telephones or telegraphs or any other form of communication that would reveal where we were. I was walking through the commissary one evening when I noticed a grass skirt on the wall." So he sent the grass skirt back to his wife so she could get an inkling of where they were stationed.
The Couple Revealed How They Have Maintained Their Marriage
Hubert explained how they have maintained a blissful marriage for so long:  "We may have had disagreements, but we've always worked them out. Our attitude has been that you don't hurt the one you love. And if you have an issue or quarrel, take care of it, don't let it grow, think it over, talk it out and solve the problem and go on with your life."
June added, "[It's been] so easy to get along together. We have not even had a quarrel."