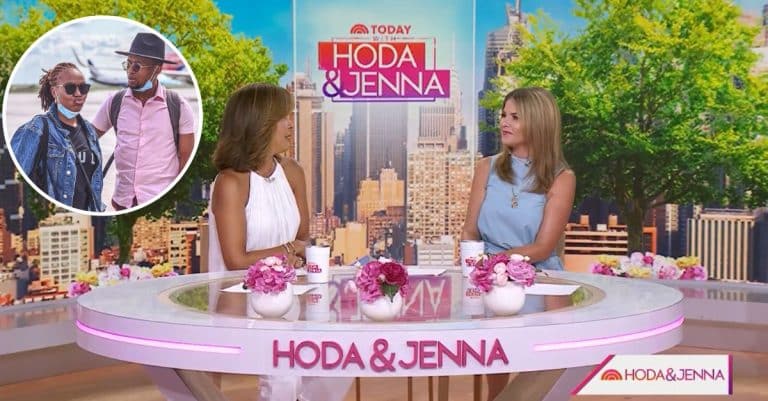 According to Psychotherapist Lindsay Liben, "Compliments can be a useful tool to nurture and enhance relationships. Ultimately they contribute to deeper and more intimate connection." When you give a compliment, you'll benefit as well. You not only feel better because you made someone's day; you also remind yourself of why you have this specific person in your life.
This must be the thoughts of a Nigerian man, Solomon Buchi, when he decided to serenade his beautiful fiancée with one of the most unusual compliments in history on Sunday, 24th of July. The young man posted an adorable picture of himself hugging his fiancée, Adéọlá Àríkẹ́, via Instagram with some other photographs. Even though all the images are beautiful, netizens are going crazy over the post's caption.
The Compliment
View this post on Instagram
Posting the images on Instagram, he captioned it with the words, "You're not the most beautiful woman; neither are you the most intelligent woman, but I've chosen to never find perfection in anyone else. I put my gaze on you, and with that commitment, we would mold ourselves for ourselves. Our perfection is in our commitment." He added, "Stating that you're not the most beautiful/intelligent might sound like it's not a compliment, yeah? But it's a realistic base for real love.
Acknowledging that my woman isn't the best, but I'm not looking for the best. I was looking for you, and I found you." "There's no best; there is just someone you choose and see the best in them. This, to me, is the real love. Not the one that consoles itself in the faux reality that their partner is the most good-looking, most intelligent, most successful person in the world. That's disingenuous and doesn't give room for love to thrive." "My love for you isn't about you being the best; it's about you being you. There's just no other you," he stated further. He ends the post by stating that he loves and misses her and remains committed to her.
Hoda And Jenna Give Their Opinions About The Post
Hoda Kotb and Jenna Bush-Hager gave their own opinions about the post on Thursday's episode of TODAY With Hoda & Jenna, stating that even though they clearly understand the young man's perspective, the post, however, did not come out right. Jenna said, "We don't even really know what to say, but I get what he's saying. And we all know that we're not supermodels. But at the same time, isn't it like, beauty is in the eye of the beholder?"
Hoda Kotb further agreed in her reply, making an analogy between Buchi's post and the relationship between a mother and child, saying, "If you were to ask a mother to look at her child and ask if that child is the most amazing or beautiful child, any mother would pass a lie detector test if they really believed it because that's what's inside," Hoda also stated that she understands that Buchi was trying to show that looks and physical characteristics do not last forever. "If you love someone for their looks, after years, it will change, and if you love someone just for their brain, that's another part that will — after a while, anything tires, but I guess it has to be more than that," the former Dateline NBC correspondent said.
The Man's Stance
View this post on Instagram
The young man has maintained his position despite knocks from social media users that he would not apologize for what he wrote. "The post I made that has rendered many people jobless stays up and nobody is getting an apology," he maintained.