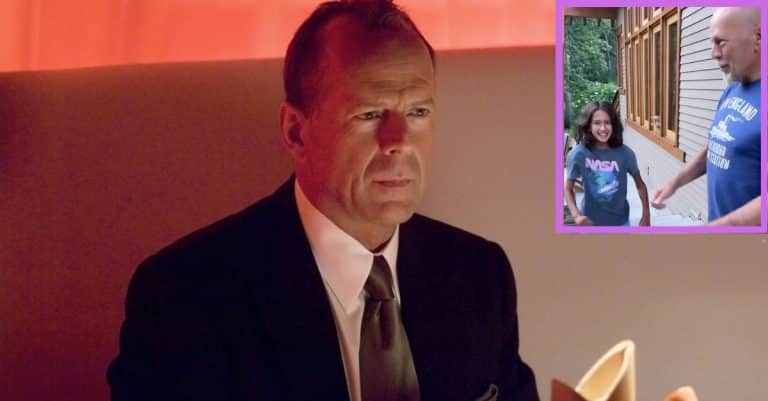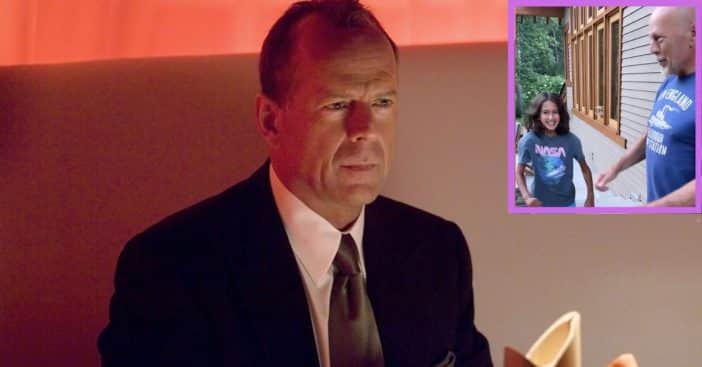 Though he has stepped away from acting, Bruce Willis remains a full-time father to his kids, including 10-year-old Mabel Rae. The two were seen in a TikTok video shared by his wife, Emma Willis. In it, the Die Hard star and his daughter can be seen dancing adorably together.
Back in March, Willis and his family announced he would be retiring after he was diagnosed with aphasia, a cognitive condition that impairs language comprehension. In the absence of action-packed blockbusters, his fans have gotten to see sweet home videos and photos with his wife and kids. Check out the newest, featuring a track from Lizzo, here.
The family is showering Willis with appreciation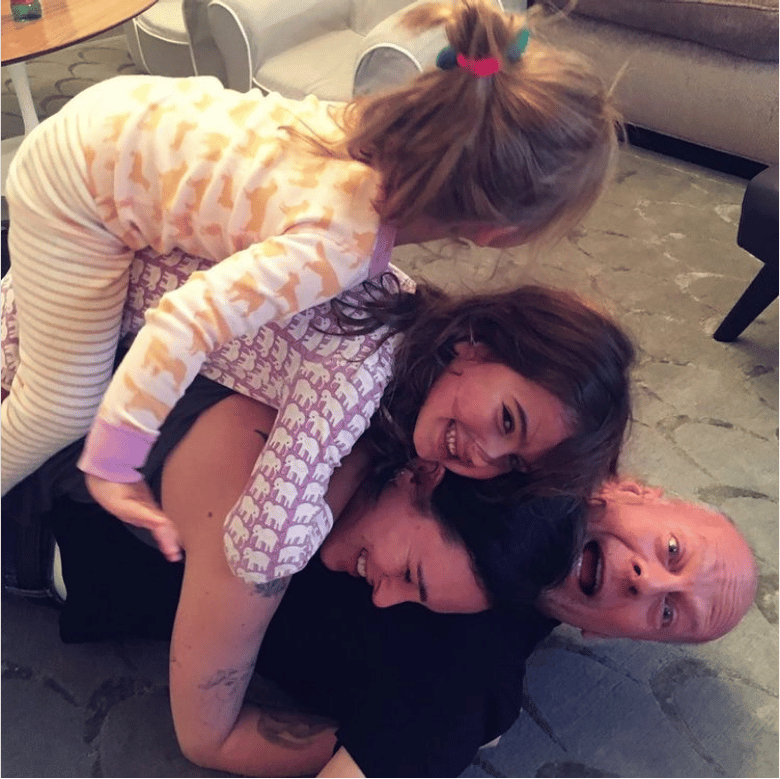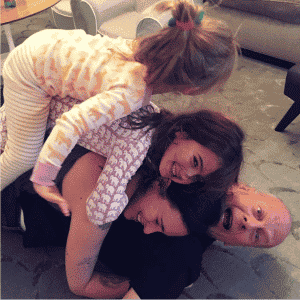 Emma has been keeping her 377k Instagram followers up-to-date on family life, from sunny beachside videos with her daughters to trips to Disney. On Father's Day, Emma shared a photo of herself, Evelyn, and Mabel hugging the actor. "Happy Father's Day to this fun, loving, generous, big hearted girl dad," she wrote. "We simply adore you."
In addition to Mabel and Evelyn, 8, Willis is the father of Scout, Tallulah, and Rumer Willis, from his previous marriage to Demi Moore. Each of them shared news of Willis' retirement to their respective social media pages, and the identical message was signed off by all of them, reminding followers of the blended family they've formed.
Mabel and Bruce Willis bust a move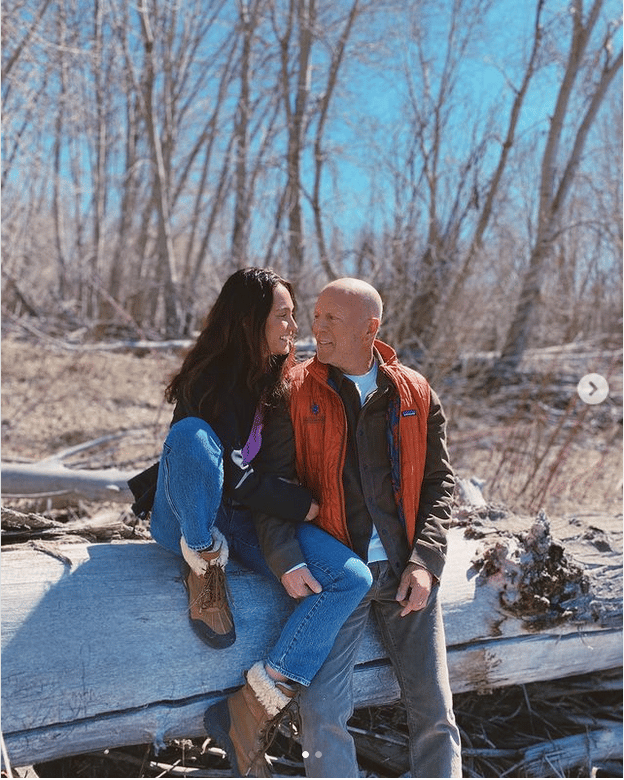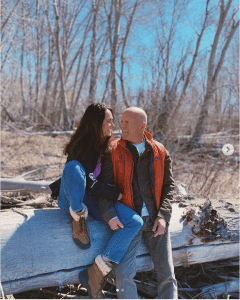 Emma welcomed the weekend with a video of Willis and Mabel celebrating Friday with a dance. She wrote in the caption, "Bringing that weekend in strong!" The accompanying video shows Willis and Mabel outside dressed for warm weather and dancing to an edited version of the song, "About Damn Time," by Lizzo. The father and daughter seemed to be taking their cues from one another, with Mabel enthusiastically demonstrating how to do some moves and Willis mirroring her actions.
Willis has enjoyed some quiet time off the radar in recent weeks, going camping with his family, and enjoying a return to – or rather a climb back up – Nakatomi Plaza, the setting for Die Hard. Although the 1988 movie was not Willis' biggest debut, since that distinguishment goes to Moonlighting, it did cement him as the epitome of action hero and forever shaped the trajectory of his acting career. Surely, fans are hoping for many more sweet moments like these for Detective John McClane!
View this post on Instagram