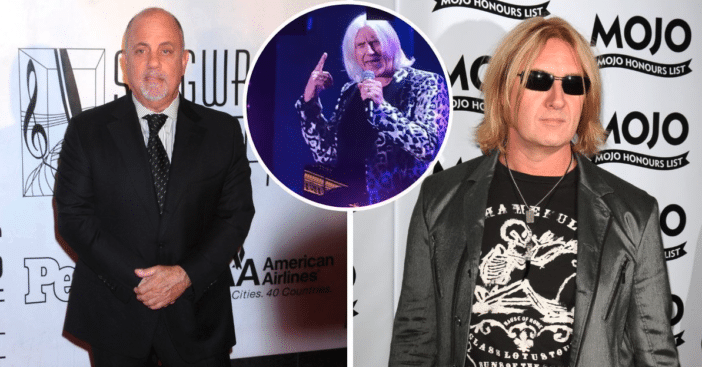 A mix-up in timing at Detroit's Comerica Park led to an unprecedented performance of "Pour Some Sugar On Me" by Def Leppard. The performance occurred at Billy Joel's concert, which was scheduled to go on at the baseball stadium a night before the Stadium Tour of the rock band in question along with Motley Crue, which was also to hold in the same venue.
While Joel was performing on that night, he brought up Def Leppard Lead vocalist Joe Elliott on stage as a special guest singing the band's 1978 hit single "Pour Some Sugar on Me" together to the amusement of 38,000 fans at the baseball stadium. This was not a new thing, as the two singers have performed the song together twice before, once in 2018 at Boston's Fenway Park and also in 2019 at the Madison Square Garden.
Joe Elliott's Performance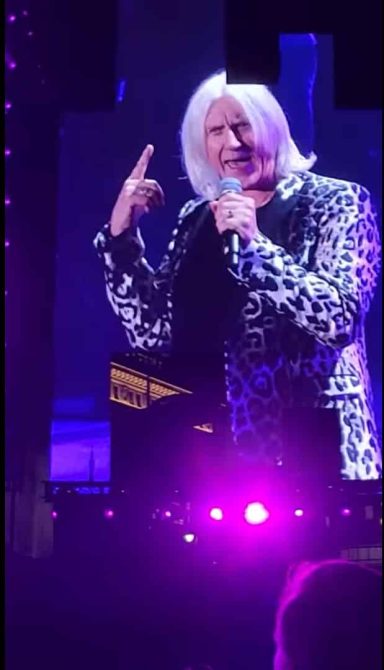 Donning a black and white leopard-skin jacket, Joe Elliott acknowledged the audience with just the word "evenin'" as he started singing the song to the delight of the crowd. Throughout the performance, he was seen beaming with smiles and even moved to the front singing with high spirits.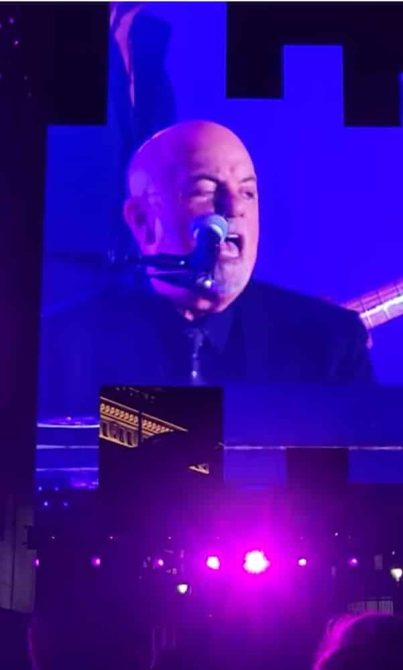 The concert had the Canadian singer performing for two hours and fourteen minutes, with Joel singing the song, "A Room of Our Own," one of the singles off the 1982 Rolling Stones album The Nylon Curtain, a song which was first played at the Joe Louis Arena in Detroit on November 10, 1982. Joe reiterates that he loves the song despite the fact that it was not a hit.
He reveals his song preference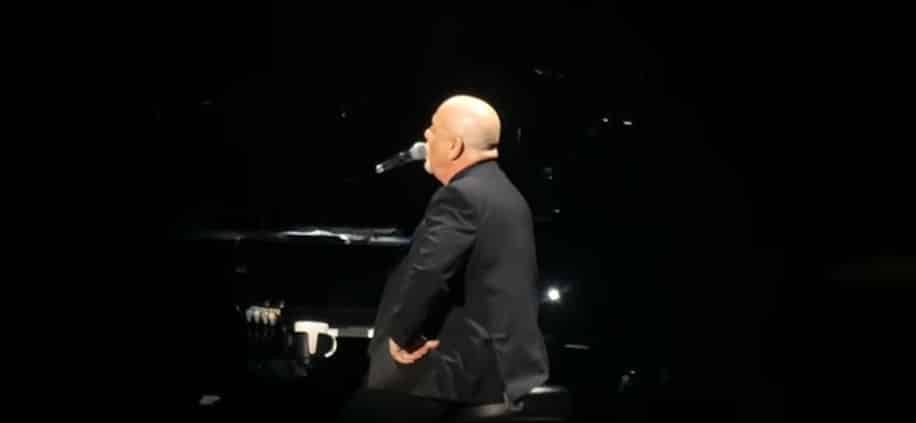 Before the concert, he spoke with Suburban Oakland Press, "There are songs in the show that I really like to do, which are the more obscure ones. I tend to like the album tracks more than the hit singles, I feel a certain sense of pride and satisfaction after I finish those songs, I think to myself, 'That wasn't bad and I don't remember how I wrote or why I wrote it, but that's pretty good.'"
Apart from singing "A Room of our Own," the show also featured many hit songs, including Rolling Stones' "Start Me Up," "Old Time Rock and Roll" by Bob Seger, and a verse from Marvin Gaye's "I Heard it Through the Grapevine."
The Schedule Of Joe Elliott's  Concert
The show had been originally billed to take place in Detroit in July 2020 but had to be postponed twice due to the raging COVID pandemic. He will also be having a live performance at Madison Square Garden on July 20 before another stadium performance at Pittsburgh PNC Park on August 11.
Joe Elliott had also announced a special live show at Melbourne's Cricket Club, marking his first performance in Australia in 24 years since 1998 when he was live on stage with Elton John. Australians are earnestly waiting for his December 10 show. Sally Capp, Melbourne's Lord Mayor, speaking about the show, said, "We are absolutely thrilled that one of the greatest artists of our era will be playing at an iconic stadium in the music capital of Australia."