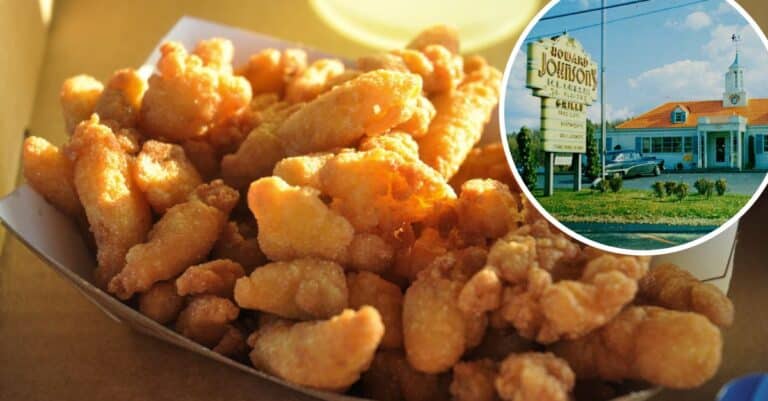 A New England staple appetizer is fried clam strips. Can you remember the restaurant that made them famous? It was, of course, Howard Johnson's, which is unfortunately no longer around. These days, White Castle and Long John Silver's offer clam strips but for HoJo fans, they just aren't the same.
Fried clam strips came along in the 1930s when a clam digger named Thomas Soffron decided that eating the clam necks was unsanitary. He tried frying the clam strips and saw how sweet they tasted. Clam strips are the foot of longer clams and don't include the belly or neck, which he couldn't sanitize.
For a while, you could only find fried clam strips at Howard Johnson's restaurants
Around that time Howard Johnson's was a popular restaurant that mostly served ice cream. The locations in the 1930s were mainly in the Northeastern parts of the United States and the restauranteurs caught wind of what Thomas was doing with the fried clam strips.
They decided to try selling his fried clam strips in their restaurant and they became extremely popular. Soffron Bros. was the only distributor of clam strips to the chain of restaurants and almost no other restaurants offered them at the time.
For many decades, if you wanted fried clam strips, you had to go to a Howard Johnson's location. These days, they are offered at other establishments and the last Howard Johnson's closed in March 2022. Do you like eating fried clam strips? Do you miss Howard Johnson's? They were also known for their chicken and hot dogs, served up hot and fresh.