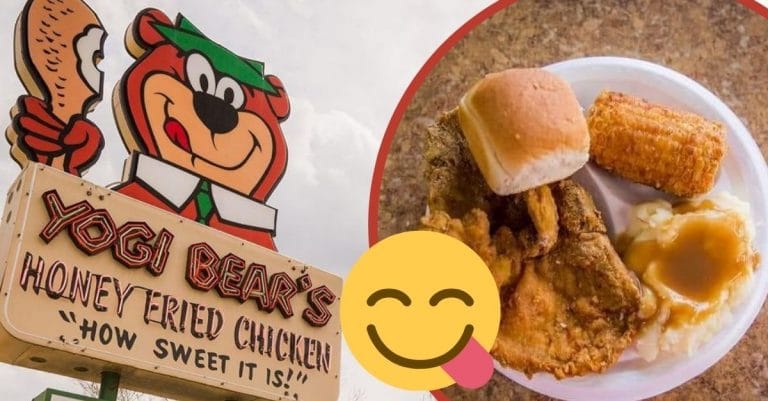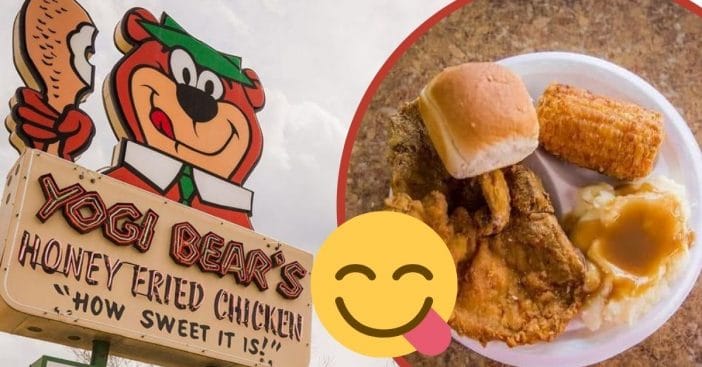 If you're a big fan of Yogi Bear, you won't want to miss this stop if you are ever in South Carolina. Located in Hartsville, you can get some delicious fried chicken at Yogi Bear's Honey Fried Chicken. It was once a chain restaurant, but now there is only one location left to help you fill up your pic-a-nic baskets.
In the late 1960s, after the success of Kentucky Fried Chicken, restaurant entrepreneur Eugene Broome decided to open several restaurants. Originally, he wanted to name the restaurant after actor Jackie Gleason, but he would not approve. He eventually convinced Hanna Barbera's team to brand the chain.
There is only one Yogi Bear's Honey Fried Chicken left in the world
In the late '60s, Hardee's restaurant company decided to partner with Eugene, but Hardee's really dropped the ball. Unfortunately, the chain restaurants soon fizzled out. Reportedly, there were only 11 restaurants around the country at its peak, and now there remains just one.
RELATED: Julie Bennett, The Voice Of Cindy Bear, Dies From Coronavirus At 88
For Yogi Bear fans and nostalgia lovers, it remains a fun place to visit. They offer fried chicken, seafood, pork chops, and all the sides you expect from a fried chicken restaurant. The restaurant has fiberglass statues of Yogi Bear and his friends. If you've ever visited a Jellystone camping park, you can see the statues that were purchased from closed Yogi Bear's Honey Fried Chicken restaurants.
Check out what it looks like below: