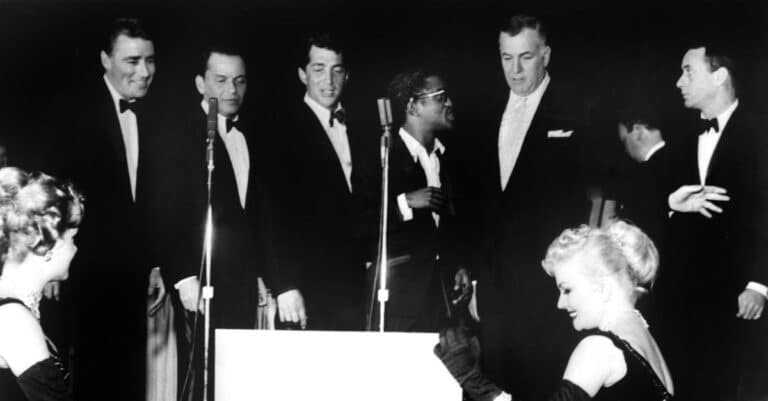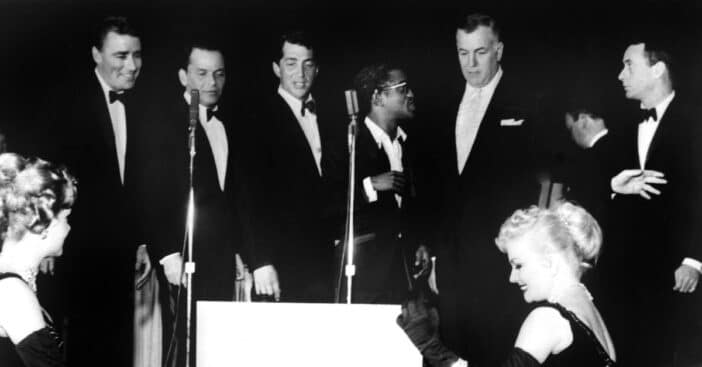 The iconic Rat Pack consisted of a group of legendary performers, including Frank Sinatra, Dean Martin, Sammy Davis Jr, Joey Bishop, and Peter Lawford. Individually, and eventually together, they made films and performed as a group in Las Vegas. However, initially, Dean Martin and Sammy Davis Jr. were not a part of the original group. They were famous entertainers, and they eventually made films and appeared as a group in Las Vegas casinos.
The iconic group of five — although early on Dean Martin and Sammy Davis, Jr. were not a part of the "team" — was a bundle of talent, dazzling fans with their old Hollywood charm, social lifestyle, and scandalous behavior. They were Hollywood's bad boys with good looks in the late '50s into the '60s.
Origin Of The Name 'Rat Pack'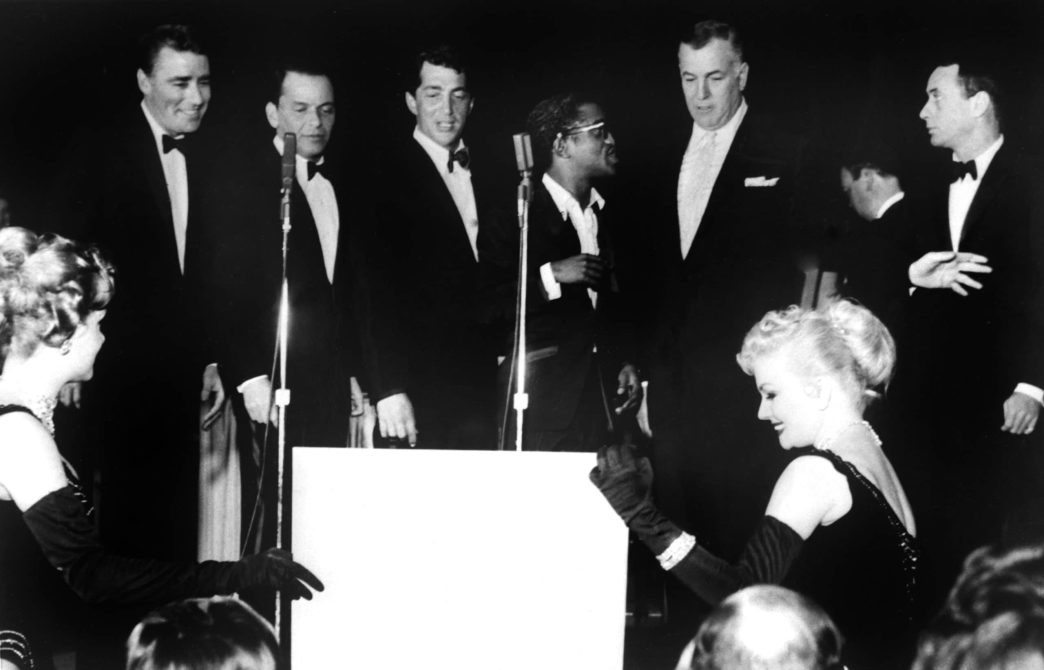 There are different versions of how the name Rat Pack came about. One version has it that actress Lauren Bacall saw her husband (Humphrey Bogart) and his friends coming back from a drunken night in Las Vegas and said, "You look like a goddamn rat pack." Another version of the group name's origin was that they were named in reference to Bogart and Bacall's home, Holmby Hills Rat Pack, which was their regular hang-out spot in the late '40s and early '50s.
The Group Did Not All Begin Together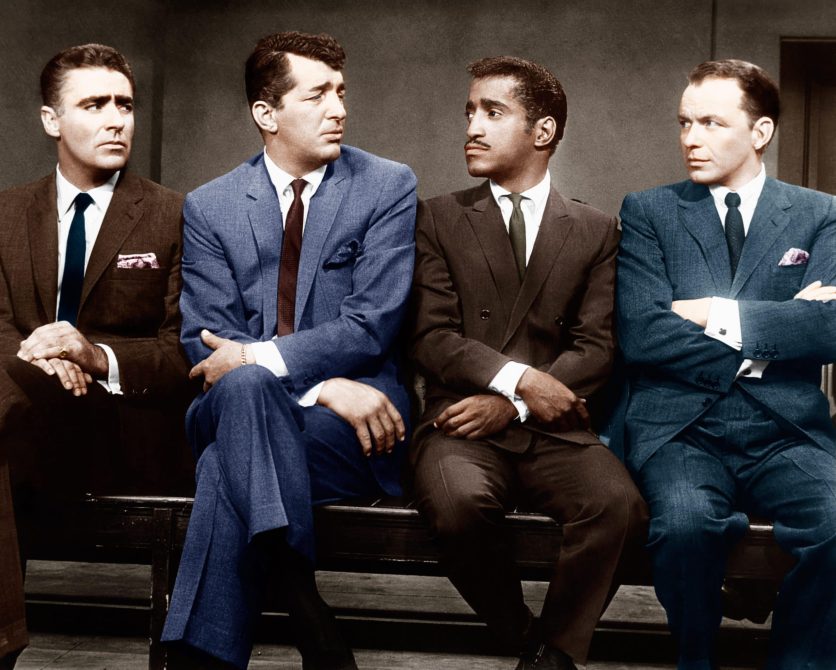 The original Rat Pack included, in addition to Sinatra, Errol Flynn, Bogart, Nat King Cole, Mickey Rooney, and others. The lineup changed with Sammy Davis Jr., Dean Martin, and Peter Lawford joining the group after Bogart's death in 1957. The three were added by Sinatra, who became the "pack master" on taking over the group.
They Had An Emblem And Names Unique To Them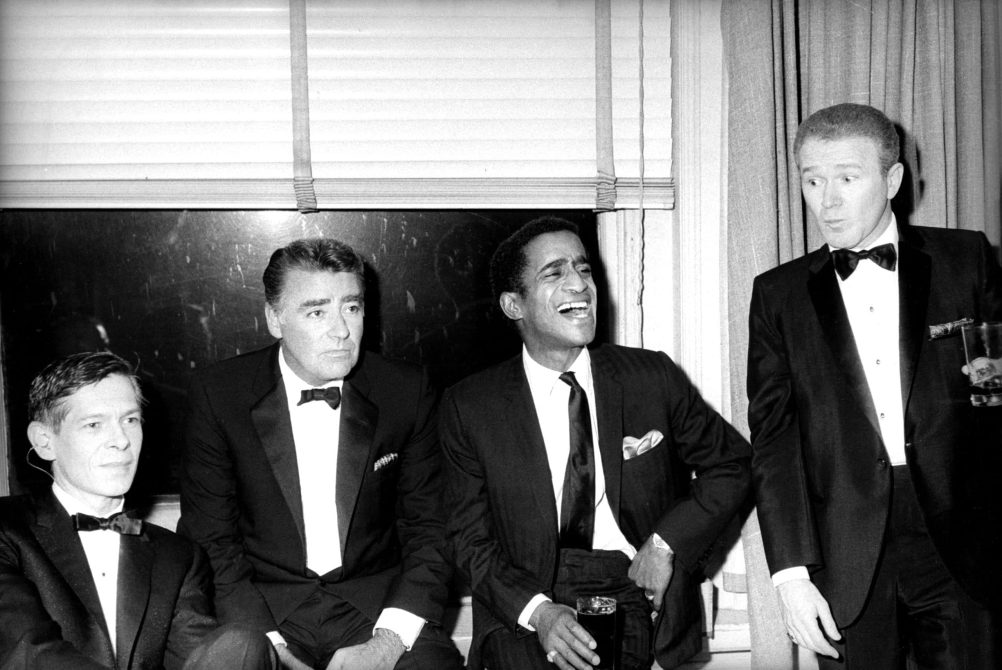 Being a part of the Rat Pack was a big deal; the group had its own Coat of Arms, which was an image of a rat biting a human hand, accompanied by the motto, "Never rat on a rat." Ironically, group leader Sinatra never liked the name Rat Pack and tried to brand the group "The Clan" and "The Summit," but it was not popular.
The group also had nicknames for each person, which the "pack master" Sinatra had embroidered on bathrobes he gave to group members. H was "The Pope," Davis was "Smokey, the Bear," and Martin was "Dino." Canadian singer Paul Anka, who joined as an honorary member, was nicknamed "The Kid," because he was the youngest of the pack.
Come One, Come All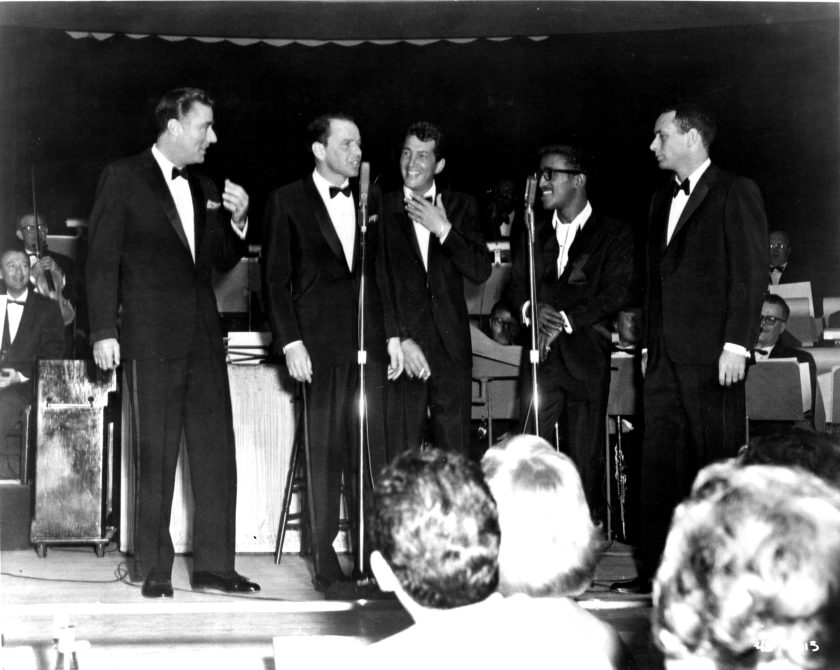 They always showed up for each other, and if a member had a show, it was almost guaranteed that the rest of the Pack would make an appearance, too. The Copa Room at the Sands was regarded as their home base. After a show, the group went wild at the Sands, one time reportedly ordering 300 Bloody Marys from room service.
Bishop Never Blended Well Into The Group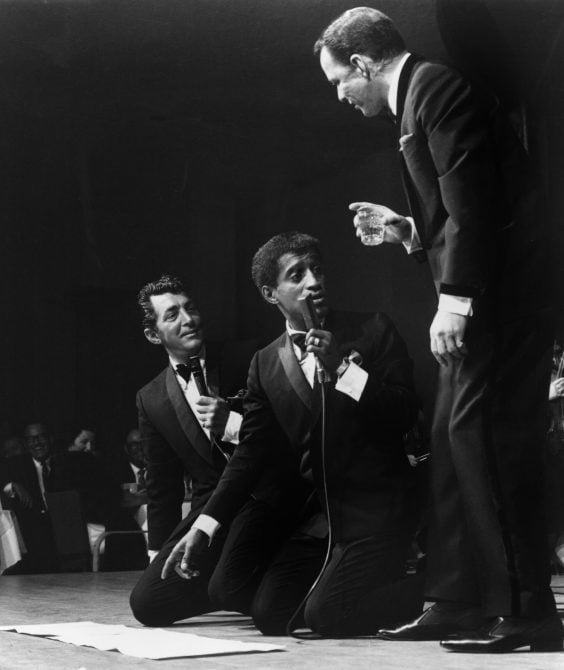 Martin was excellent at blackjack, often dealing at several casinos. Joey Bishop, who was a comedian and close friend to Sinatra, would often open shows for Sinatra and amuse his audience before his performances. However, Bishop never felt completely comfortable with the group. Bishop once said that he was "never a full-fledged rat." He reportedly only sat with Sinatra at tables, who said, "Goddamnit, how long does he have to be with me before he knows he can eat with us?"
"He resented the Rat Pack for overshadowing the other achievements he made in his career," Richard A. Lertzman, the author of Deconstructing The Rat Pack: Joey, The Mob, and the Summit told Fox News.